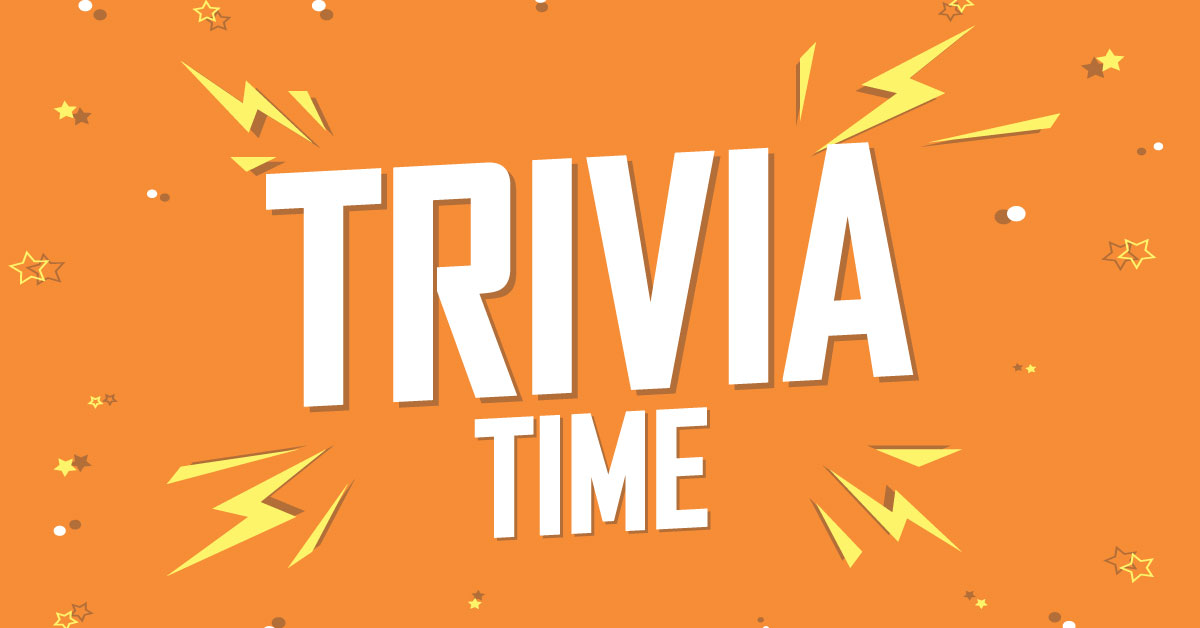 Play InboxDollars Facebook Trivia and Earn Cash!
InboxDollars is starting our first live trivia game on Facebook! This is a chance for all of you to play and meet with your fellow InboxDollars Facebook friends and win some cash together! Our first game starts on Friday, June 18th at 12pm CT (10am PT)
Register now and come back on Friday at 12pm CT (10am PT) to play! Not sure where to start? Here is a quick breakdown of how to register today and play:

1. Visit this link and click the green "Sign up to Play" button.

2. Register with your information and click "Register."
3. Check your email! You'll get an email confirming your registration to play InboxDollars Trivia that looks something like this: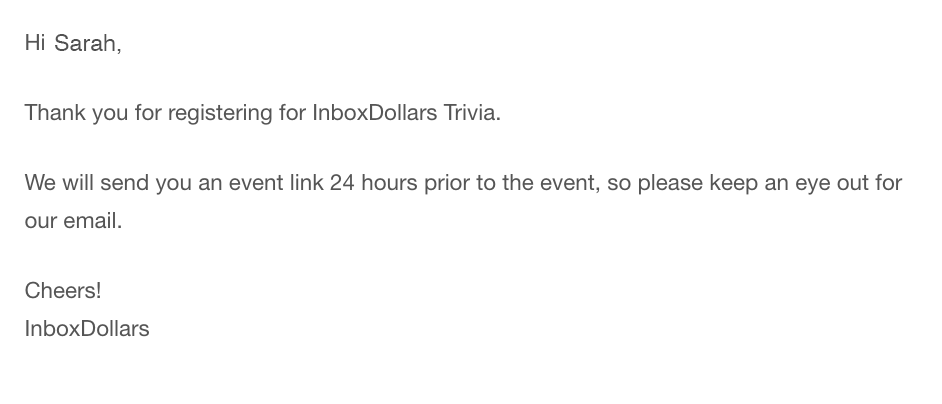 4. That's it! We'll send you another email with a link 24 hours PRIOR to the game, so keep your eyes out!
Once the game starts on Friday, you'll have the option to customize your profile and interact with all your fellow InboxDollars Facebook friends. Have fun, play, and win cash together!

What are you waiting for? Don't miss out on the fun and register today!
Most offer earnings will be credited to the member's InboxDollars® account within a few business days of offer completion. Some offers may credit immediately, while others may take up to 30 days to credit. Members should read and comply with all requirements of an offer to ensure timely credit.
InboxDollars® credits members for completing offers based on information we receive from our Advertisers. Thusly, the Advertiser has the final say in whether or not a member is credited for completing an offer. For more information, please read full terms of CASH OFFER CREDITING.