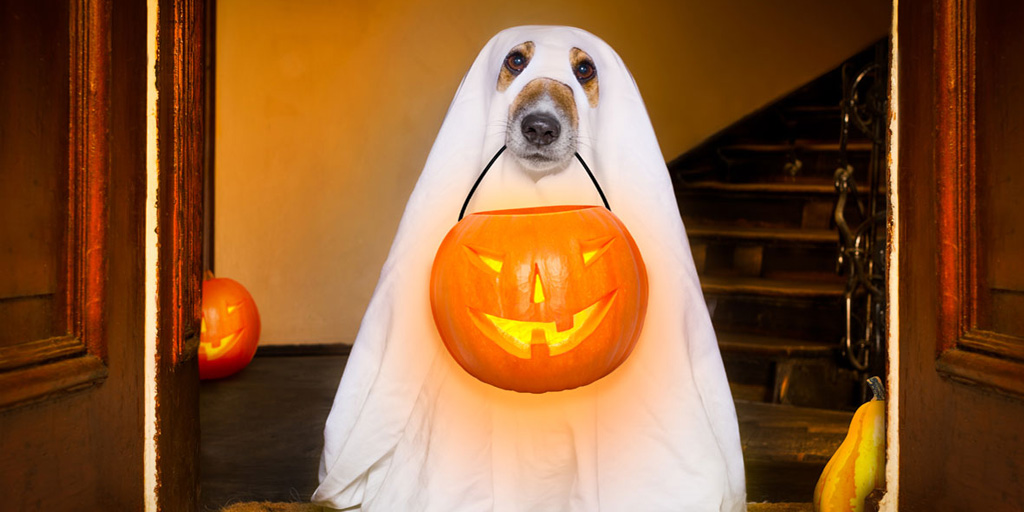 10 Tips to Spend Less on Halloween Candy
Treat Your Tricksters AND Save Money on Halloween Candy by Utilizing These Scary Smart Shopping Strategies, Plus Learn About Making "Cash for Candy" Selling Your Extra Treats.
According to the National Retail Federation, more than 9 in 10 shoppers shell out for Halloween each year. In fact, 70% of Americans hand out candy to trick or treaters with the average US household spending over $ 44 on sugary goods. Add in costumes, pumpkins, and holiday décor, altogether we spend over $7 billion dollars per year every October making spooky business big business.
But even people watching their wallet can enjoy themselves to the max this year. There are ways to slash your candy budget by 50% or more.
1. Buy Candy Late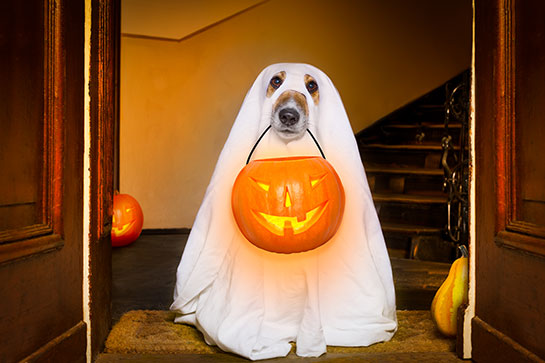 Many savvy parents and thrifters will swear that buying early is the way to go, but I discourage that strategy.
Retailers begin dragging out the mega bags of Halloween themed candy in September, hoping that we'll start gnawing on mini Snickers bars early and need to replenish. Unless you plan on indulging all season, there's no reason not to wait until the 30th.
Trust me, the stores are not going to run out of snack-size bars. And if they do, who cares. Pass out Sweethearts or pop rocks instead. Even if they're not the most popular, no one will care. Kids get so much candy, unless you're giving out tofu or king-size bars, they're not going to remember who gave what.
Remember you can save a few dollars by buying store-brand candies or knock-off brands. If this feels too Scrooge-like, keep in mind you can buy a cheap bag of no-name suckers for kids you don't know and a small bag of the good stuff for the kids you do.
2. Correctly Calculate Your Candy Needs
Before you step a foot out of the door to buy your goodies, figure out ahead of time how many pieces you'll realistically need. Last year was the first year for my husband and me in our new home. We asked one nearest neighbor how many kids there would be and she suggested "three big bags." If that sounds vague, that's because it was. We bought the proscribe "three big bags" and were left with dozens of extra chocolate bars – much to my dismay.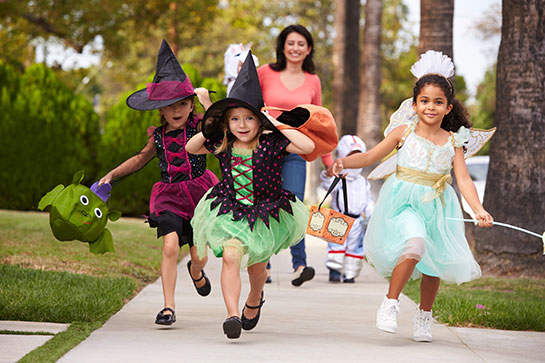 My advice: ask two or three neighbors to get a better estimate, and seek out parents of young children. They keep better tabs on the neighborhood kids.
Also make sure to check the weather report, too. If you're in for a cold, rainy night, cut your volume estimates in half. Most kids (or rather parents) aren't going to venture more than a block or so in unruly weather. Again, this is where waiting and buying late will come in handy.
3. Candy Budget per Kid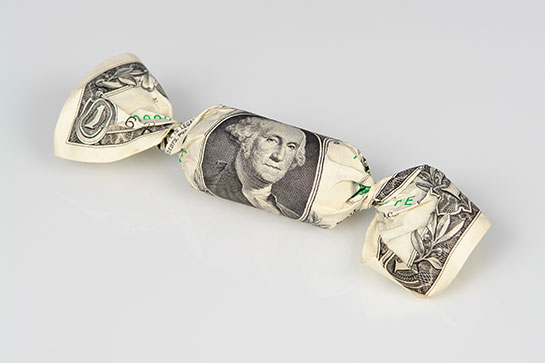 A package of fun-size candy bars (think Snickers, Kit-Kats, Reese's peanut butter cups) costs about $3 with tax and contains 21 pieces of candy.
If you give out 3 treats per kid, to an average of say, 100 kids, that will run you $ 43 or 43-cents per kid.
Figure out your budget per kid when calculating how much to buy.
There is no rule set in stone that you have to give more than 1 treat per kid or keep the store open all night.
Go ahead and just give 1 treat per kid and turn out the lights at 8 o'clock.
4. Ditch the Chocolate
There's no rule that says you have to give out chocolate candy bars.
Why not keep the porch lights off and give out gift certificates to select little ghosts and goblins?
For the past several years, McDonald's has sold treat booklets for just $1. For a $1 purchase, you get 12 coupons for 12 FREE menu items: hamburgers, apple slices, ice cream cones, and chocolate milk chugs or juice boxes. Wendy's offers a similar deal; for $1 you can get 5 coupons for 5 free junior frosties.
With the McDonald's booklet, you'll be spending 8-cents per kid and with Wendy's only 20-cents.
5. Ditch the Candy Altogether
Also, consider ditching candy altogether.
This doesn't mean you have to give out pennies and dental floss (hey, I don't want you to get egged.)
There's a ton of genuinely fun, kid-approved, Halloween novelties out there.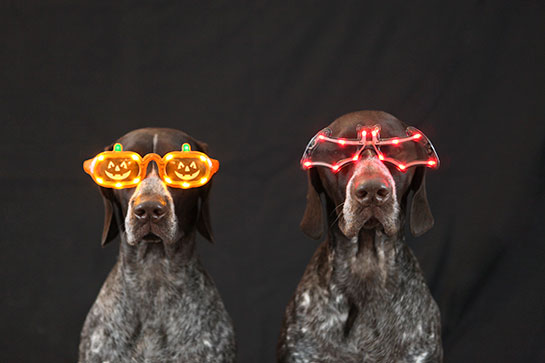 Oriental Trading Company is a fun source to get novelties in bulk. They have hundreds of possibilities, like plastic vampire teeth, mini Halloween superhero figurines or glow-in-the-dark spider rings. For just $ 3.98, you can purchase 144 adorable Halloween themed eraser heads. Keep in mind, you'll have to pay for shipping too unless you spend at least $ 40. You may want to stock up for other parties on the horizon, like New Year's Eve or Valentine's Day.
6. Variety is Not the Spice of Life
While variety fun packs are enticing, according to a recent consumer survey, Reese's Peanut Butter Cups are the most popular candy in America. It places in the top 3 across all 50 states. That makes Reese's a safe bet to go with – and the best way to hone your deal-seeking instincts when comparing prices at local supermarkets.
Or if you're curious, take a look at the most popular candy in your state. (In the Land of 10,000 Lakes – my neck of the woods – 100 Grand reigns supreme.)
7. Go Homemade – For the Kids You know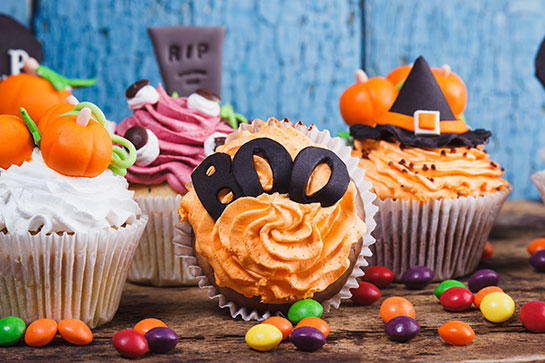 If you enjoy baking, consider making a hot and ooey, gooey batch of brownies. With eggs, oil, and package mix, you can crank out 24 brownies for just $ 1.69 feeding 24 kids at 7-cents a head. I would only offer baked goods if expecting a decent turnout of kids I personally knew – otherwise it's not worth my effort and parents will be leery.
8. Stealing Candy from Your Kids…
There are plenty of places where your kids are going to be scoring Halloween candy before the 31st: events at the zoo, malls, nursing homes, school, and more.
They are sure to wind up with candy they don't even like, which you can set aside and dole out to trick-or-treaters. (Go ahead and steal some of the candy they do like, too. They'll be getting plenty later on.)
One of my girlfriends told me she buys a $3 bag to give out to kids in her neighborhood. And then when her little ones, ages 2 and 4, come in early from trick-or-treating, she gives away most of their loot. "There's no reason a toddler needs 50 pieces of candy. I keep back a few pieces for them and everybody's happy."
9. Make the Most of Coupon, BOGO, and Loyalty Savings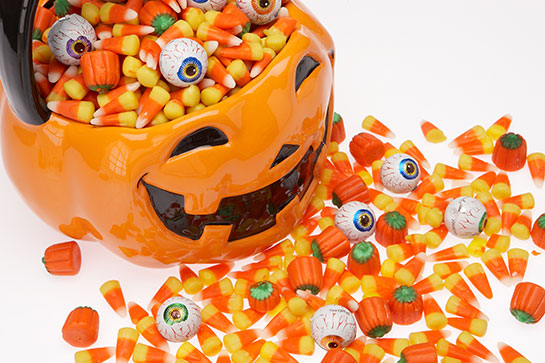 Many stores offer fantastic savings on candy in the forms of Buy One Get One (BOGO) deals and limited-time bulk packs.
Cost-co and Sam's Club offer fantastic prices for those buying in large quantities (100+ pieces). And stores like Target offer special savings through their apps and loyalty programs.
Make sure to check out the coupons on InboxDollars' deal page. You can save 50-cents to $2 stocking up on candy, and remember: you'll earn 10-cents for each coupon you redeem.
These tricks for treats will help you keep your budget in tow. And after you've blown out the last jack-o-lantern and your kids are done sorting, trading, and gorging on their favorites, you can make more money yet.
10. Sell Your Kids' Halloween Stash to Your Dentist
If you're like most parents, come November 1st you want rid of your kids' huge haul.
Wondering what to do with the hordes of Skittles and Bazooka - and how to keep your kids' paws off when you're not around?
Check out the Halloween Candy Buy Back, a program that offers cash for candy.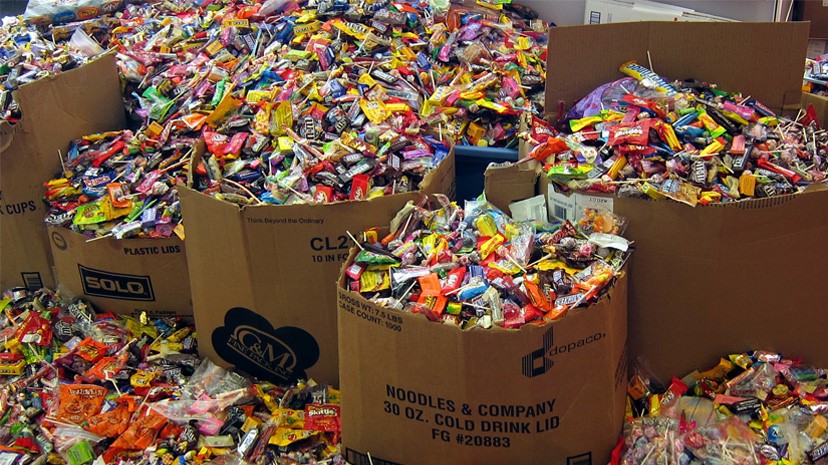 Each year nearly 3,000 dentists and orthodontists across the country participate. Use the zip code locator to find your nearest participating location. (In my zip code, I found four participating dental clinics within a 15-mile radius.)
The program's goal is to rid your kid of excess Halloween sugar. Rates per office will vary, but typically dental clinics will buy your candy for about $1 per pound.
Since 2007, over 5 million pounds of candy have been purchased through this program. If you're wondering where this glut of candy goes, it's shipped to US troops overseas. Each "soldier angel" participant gets a sweet treat and a toothbrush.
It's a great way to purge your kids' extra (unwanted) treats and teach them about a worthy cause. And after you've sold some of the loot, stash away those extra dollars and use them to buy next year's treats.
Most offer earnings will be credited to the member's InboxDollars® account within a few business days of offer completion. Some offers may credit immediately, while others may take up to 30 days to credit. Members should read and comply with all requirements of an offer to ensure timely credit.
InboxDollars® credits members for completing offers based on information we receive from our Advertisers. Thusly, the Advertiser has the final say in whether or not a member is credited for completing an offer. For more information, please read full terms of CASH OFFER CREDITING.