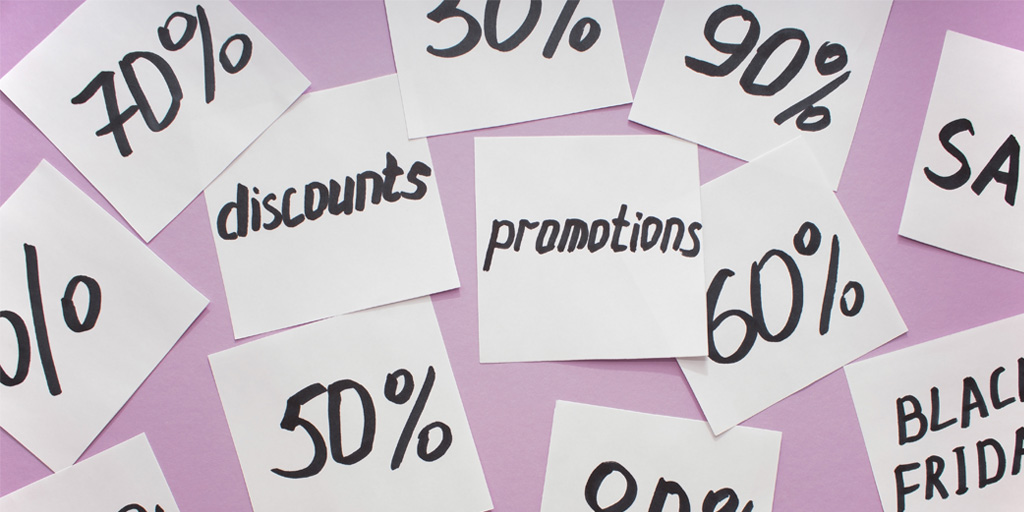 Shopping Smart on a Budget!
We all want to shop and feel good, right? We all want to look fashionable and not break the bank.

I'm not sure about you guys, but for me, the aftermath is the worst!  After a few days when charges hit my card, I instantly regret my splurges.

It's the summer, the sun is beaming, flowers are blooming, skies are blue and we want cute summer 'fits! I'm here to share with you some of my favorite places to shop…on a budget. After finding these gems (online and in-store), my credit cards stopped looking like phone numbers. When you've got a couple minutes, check out these stores below! 
Before leaving the house, I typically have a set budget in mind. Sometimes it's $100 for the month to spend on clothes, sometimes it's $50, sometimes it's $20. Regardless of what that amount is, try your best to stick to it. I like to get the best bang for my buck, so I tend to shop at these places below because I know I'll be able to find multiple things (in decent quality and price) for the amount of money I have. Never leave the house with multiple credit cards, trust me, you'll end up whipping those out later on. Leave them at home!
1. Goodwill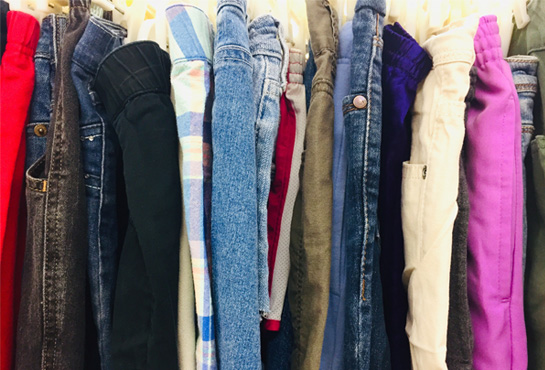 Many of us go to Goodwill all the time, have you checked out their clothing aisles? Goodwill isn't just for finding little knick knacks, but also outfits too. I can't tell you how many times I've found something there brand new WITH tags – seriously. Brand. New. With. Tags. Yes! Of course, these gems take a little time to find so make sure you're not going on a time crunch.

Ladies, I'll let you in on a secret: take a look at the men's section. At first, you're probably wondering why. When it comes to Goodwill, there are things placed all over, so you're always in for a surprise. I've found multiple things in the men's section that are a little over-sized, but that's the best part! I typically turn them into art projects. I cut off sleeves, turn them into cute muscle shirts, or cut off 5 inches from the bottom and turn them into cute crop tops! From my experience, the men's section is also a little more wallet-friendly as well compared to the women's!
You can also shop Goodwill online from the comfort of your own home.
2. Plato's Closet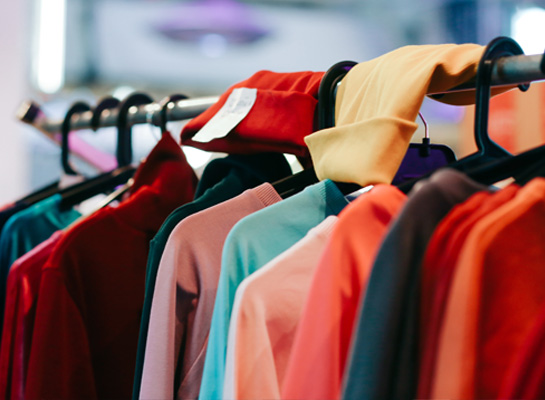 Now here's a place I could spend hours in! Similar to Goodwill, except Plato's Closet is only clothes. 
Plato's Closet takes your gently used clothing and gives you cash right on the spot for them. They get a variety of items that are brand new (I assume parents get a lot of clothing that their kids end up never wearing. They have to sell there to get something which is better than nothing at all). 
At first glance, Plato's Closet  seems like a young teen store, but don't be mistaken. Just like Good Will thrifting, you have to spend time to find gems! I've found brand name clothing in almost new condition (maybe a few wrinkles here and there) like Lululemon, Hudson and Paige jeans, Nike, Steve Madden, and more. Some still have their original tags on as well.

Here's another secret I'll let you in on: head to Plato's Closet before the parents come. It all depends on where you live. The Plato's Closet near me tends to restock their items on the weekends and I've noticed parents come in early in the morning to snag all the newest things on the hangers. When I go, I arrive right when they open. If you come during the afternoon or even during lunch time, most of the good items are gone. You want to be one of the first people to snag new items off the shelf, right? Try it next time and tell me you didn't find at least one thing!
3. ASOS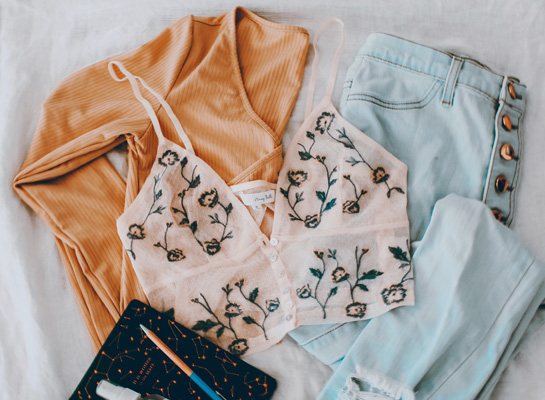 In addition to shopping in stores, I also love shopping online. 
I know many people who don't like to shop online because they don't like to deal with mail-in returns and shipping. For me, it depends. If there is a great deal online and it's free shipping – there's really nothing to lose (except time with having to wait for your package to come!)I discovered ASOS not too long ago and when I did, it became my one stop shop for clothes.

ASOS offers a variety of clothing from all sorts of different brands like Free People, Dr. Martens, and more at discounted prices. Unlike Goodwill, they only sell new and unused clothing. They have every kind of style you're looking for. Grunge? You got it. Vintage? Yep . Loving the Mom Jeans trend? They've got tons.! ASOS is perfect for every age and there's also menswear, too! At a first glance ASOS may look very overwhelming and expensive but take time to look for the gems online just like in-store. 
And I'll let you in on another secret: shop the ASOS Outlet! I always go straight to their Outlet site which is connected to their normal ASOS site. You can find it from their homepage. Just like any outlet, the ASOS Outlet has items discounted at 40%-80%. Sometimes, I find a higher end, great quality dress for under $20. Free People tops for $50+ marked down to $20 or less.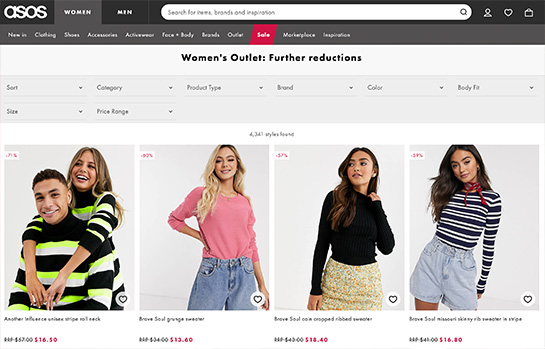 ASOS also has an amazing return policy. All returns (unless marked 'final sale') are all returnable for free. You can check out ASOS' return policy here. 
Worried about shipping? No problem. Like every online site, you have to spend a minimum to get free shipping. ASOS is $50. Here's my favorite part, if you spend over $120 you can get EXPRESS TWO DAY SHIPPING. I recently placed an order  on Tuesday that I'm receiving on Thursday! Amazing, right? 
If something doesn't work out, you can still return items for free. So if you're like me and you receive your items and you get buyer's remorse because you spent $120, you can return it all for free and get it refunded back to your card. seriously no losses here. 
ASOS also offers a delivery program called "Premier Delivery." With "Premier Delivery" you only pay $19/year and you get unlimited two-day free shipping with NO minimum value. That means if you only find a dress for $20 today, you'll only pay $20 and get free shipping. 
And when you shop ASOS online, make sure to shop from the ASOS coupon and promo page on Swagbucks. You'll find special promo codes and deals, as well as earn a cash rebate from your purchase at ASOS.
4. SHEIN
Piggybacking on online shopping, SHEIN was a place I'd heard so much about that I eventually had to go check it out myself. If you have an Instagram, follow @sheinofficial. You'll instantly get your summer inspo on cute 'fits! 
When I first went on to SHEIN, I was overwhelmed by all the styles and models they had on the homepage. I didn't know where to start!  So I started to look for the big red "clearance" or "sale" tab. 
That was until I realized that everything on their site was on sale. I'm talking about $8-$10 dresses. Tops for $5-$8. Shoes for under $20! Right now, I have 3 dresses, 2 tops, and a pair of jeans for all under $50 in my cart.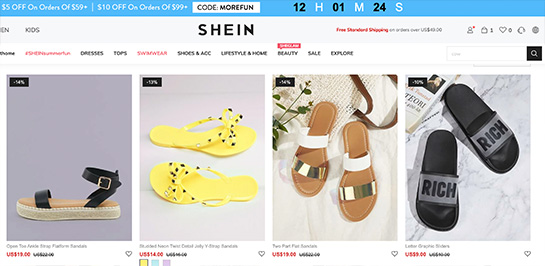 Although I am super excited to purchase these items. I've heard mixed reviews about their quality, but a good deal is a good deal. Some of the pieces may not last forever, but at their price points, it's easy and affordable to buy cute clothes that are on-trend. And if you've got kids, you can find cute SHEIN kids clothes that are on point for style and budget. 
SHEIN's return policy is friendly and straightforward. You get free returns on your first order. Any order placed after that is an extra $7.99 to ship back. 
Similar to ASOS, make sure to shop SHEIN from Swagbucks. Visit the SHEIN's online coupon page so you can get the best deal.  You'll find coupon codes, promo codes, special deals, and also earn cash back on your total purchase at SHEIN.
5. Facebook Marketplace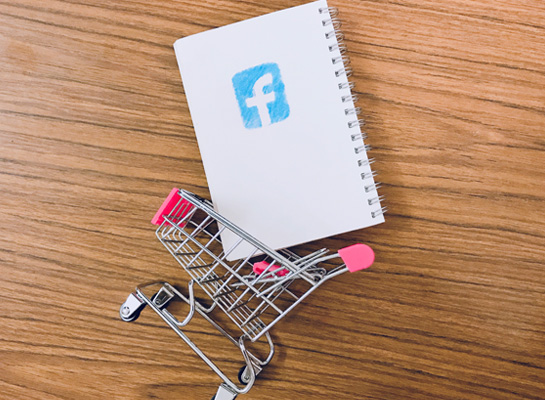 Now, here's a different shopping scene! A lot of us forget about the shopping options Facebook has built in. I've bought and sold many things on there and I can assure you that it works great. Sometimes, there are small things or last minute items  you may need for an outfit, art project, school, etc and Facebook Marketplace usually has it, you'll be surprised. 
Obviously, this is all based by location. If you live by a lot of people for example, like a busy city you'll find more options. If not, you'll find fewer options.

Speaking from my experience, I have had good luck with buyers. Some of my friends, on the other hand, don't. You find the item on Facebook Marketplace, you contact the person, and you find a public, safe place to meet, and pay for the item(s). There was maybe once that I had someone stand me up last minute.

Facebook Marketplace has the option for you to review the buyer or seller once you've sold or bought your stuff. Most people who have sold before will have stars above their profile to give you a rough idea if they are trustworthy or not; that makes me feel better. 
I personally love Facebook Marketplace because I've purged my closet there many times when Plato's Closet has passed on the items they  didn't want. 
So these are my top places to shop! Next time you have an itch to spend, try hitting up these places first. Be a good shopper, help your wallet, make smart choices, and find good deals.   I promise you, you'll have a blast! Thank you for reading. Now go shop 'til you drop! (Within budget, of course.) And don't forget - you can recycle pieces you no longer love and make some cash for it too! Keep those landfills clean and sell your pre-loved clothes online! 
Most offer earnings will be credited to the member's InboxDollars® account within a few business days of offer completion. Some offers may credit immediately, while others may take up to 30 days to credit. Members should read and comply with all requirements of an offer to ensure timely credit.
InboxDollars® credits members for completing offers based on information we receive from our Advertisers. Thusly, the Advertiser has the final say in whether or not a member is credited for completing an offer. For more information, please read full terms of CASH OFFER CREDITING.