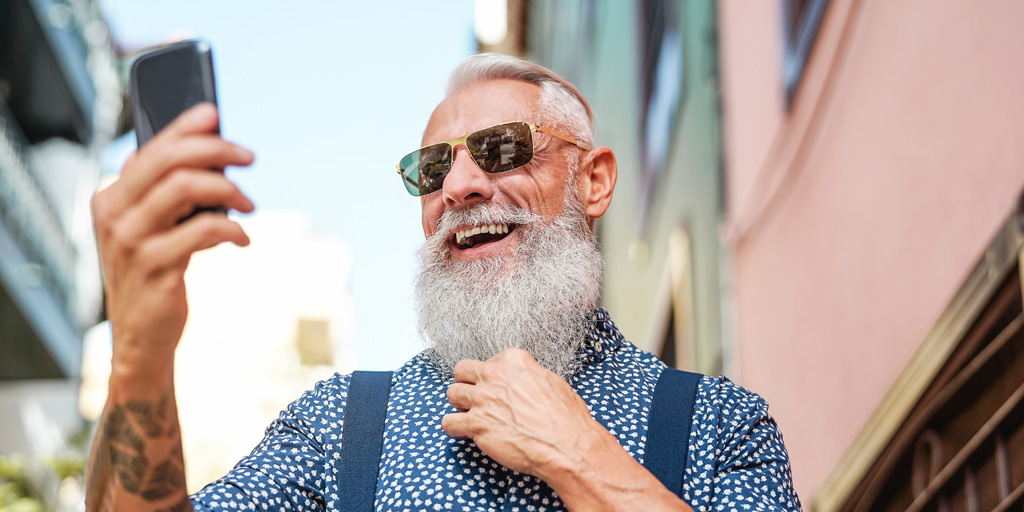 Side Hustles: 20 No Hassle Ideas for Real People in 2020
Real Side Hustles for Real People
The Internet is crawling with gig economy jobs and side hustles. Coding, freelance design work, tutoring English, medical transcriptionist, renting out your house, and more.  Being able to work from home, or work remotely, is alluring. Whether you're looking to build a nest egg or get out of debt, everyone wants a piece of the gig economy.
Sure, you can make money with any of these activities. But for many people, they feel more like jobs and not casual, low-hassle ways to earn extra money on the side. I work FT and I'm a mom; I personally don't want to come up with tutoring courses in my spare-time. Since I could use a Virtual Assistant or two to organize my own life, I don't think I'm qualified to manage anyone else's. And with small children afoot (and only one house) I am not interested in listing my house on a rental site. (Ask me again in a couple years.)
While there's no such thing as a 100% no-hassle side job, there are definitely some low-hassle ones that can easily fit into your lifestyle.  Many of these jobs require zero experience so it's easy to get started. With any of the side hustles and gigs listed, you can work from home or from your PC or smartphone.
1. Make money delivering food.
If you've got some extra time on your hands, why not make a couple extra bucks delivering meals? Like any side gig, you'd be working on your own terms, that means you choose your hours and where you want to work. You get to choose which order to take and which not to take.
To drive for DoorDash Driver, you need to be at least 18, have a clean driving record, and a qualifying vehicle (scooters and bicycles included in some cities!). Routes are also flexible. On the plus side, this side gig will motivate you to keep your vehicle clean.
If you already drive, get paid for it. Sign up for DoorDash Driver and drive 25 hours this year and you could make $375. 
2. Get paid to deliver food and spy on rich people.
At face value, delivering food might not sound super fun. But consider this: when you have downtime, you can pick up shifts and select the deliveries and the hours you want. If you're up early on a Sunday morning, why not make an extra $50 or so making deliveries on your bicycle or scooter? 
Don't think of it as a "job" that's putting wear on your vehicles or eating up your downtime. Look at is as something you can do for a couple of hours here and there when you have spare time and want to stretch your legs instead of bingeing Netflix. 
I have a couple of friends who've done food delivery and loved it. For one friend, it was all about getting exercise in the summer. He looked at it as someone paying him to bicycle all over town and get fit. For another friend, she strategically only took deliveries to rich-people homes on the lakes. You know the ones with 30+ rooms that you gawk at and want to see inside? She got paid to go there and ogle them. (And turns out rich people are good tippers.) 
3. Make extra money for stamping things.
Notary public is a great side gig. Notaries witness and authenticate the signing of important documents like contracts, medical directives, legal documents, certain applications, and more. 
Notaries become certified by their states and serve as public officials. The fees are generally under $100 and many times an employer will pay for the certification because it's useful to have a Notary on staff. 
Once you're a Notary,  you can charge people for your services and revenue made is yours to keep. You can also bill for additional fees like travel, supplies, and other related expenses. 
4. Try a side gig taking surveys online.
Earn cash online for answering short (or long) surveys. With paid survey sites, you won't qualify for all of them. And it doesn't pay an hourly wage. Usually, you make $0.50 to $5.00 for every survey you complete, and most will pay around $1.00 or less. 
But the upsides are plentiful. You can earn cash in your spare time wherever you're able to connect online. You can take surveys on the couch while watching TV, or when you've got a few minutes or a few hours to kill. 
Typically while I'm at work, I'll try to complete one survey a day each morning. This ends up turning into an extra $200-$300 a year. 
-InboxDollars.com: $5 cash bonus to get started, earning in dollars (not points), payment options include PayPal or cash. Join InboxDollars and earn free PayPal money. 
-Nielsen Computer & Mobile Panel : Install the app and surf the web. When you join, you'll earn entries into their $10,000 monthly sweepstakes! Sign up through InboxDollars and earn $5.00.
-MobileXpression :  Free sign up. Join panels to help share and improve the mobile Internet. Earn $2.00 when you sign up today through InboxDollars and a $5 Amazon gift card when you stay active for 7 days.
-LifePoints: share your opinion on numerous products and popular brands. Earn "LifePoints" rewards that you redeem for cash rewards. Get 10 free LifePoints to get started (approx. $0.90). 
5. Make extra money for flipping flea market finds.
This has got to be one of my all-time favorite ways to hustle in extra cash. I am a bargain-hawk. When I see a compelling deal, I want to swoop in for the kill. I've come across brand new Tory Burch sandals (still in the box) for $8 at the Goodwill, $10 Vera Bradley purses, and $10 UGG boots only to sadly walk away, lamenting "not my size". 
Enter flea market flipping. When you see a deal that's too good to be true at the thrift store, buy it and flip it. I've had good luck with Facebook Buy Sell Trade Groups, Poshmark, Kidizen, and Mercari. My results on eBay have been mixed, but I have several family members who re-sell exclusively on eBay and they swear by it. 
6. Get paid to lose weight.
HealthyWage will pay you for losing weight. You make a bet on how much weight you want to lose, and by when, and then win money for meeting your wager. Pretty simple. The idea behind HealthyWage is that money is motivating. Financial reward enhances weight loss success and makes dieters more likely to achieve their goals.   
How much money you can win depends on how much you want to bet per month and the total number of pounds you want to lose. If you're already trying to lose weight, or looking for motivation to get started, give HealthyWage a try.   
7. Pick up side jobs to make money on TAKL.
Everyone has a mile-long list of dreaded chores that they would gladly pay someone else to do. (Our utility room is sadly awash in brown Amazon boxes. I'm sure there's a floor there, somewhere.) In a no-fuss way, TAKL helps people tackle household chores.
Sign up to be a provider on TACKL and you can make money:
-Assembling IKEA furniture
-Moving services
-Mowing the lawn
-Removing junk
-Housekeeping 
-Ironing clothes
-Painting
-Pet-walking
-Handyman work 
-More
8. Earn money for helping people move.
Forget the traditional moving currency of pizza and beer. Join Dolly and use your truck, trailer, or your own two hands and get paid to help people move. 
Dolly Helpers have a pick-up truck, cargo van, or box truck and can also help lift and load. Helpers make $30/hour or more. Dolly Hands do not have a pickup truck or cargo-load type vehicle but do have a car and can lift and load. Hands make $15/hour or more. 
Pick up gigs in your spare time with hours that fit your schedule. Hands and Helpers are paid weekly via PayPal. 
9. Offer your handyman services on Handy and get paid the same day.
Pick up a gig as a "Professional" with Handy and get access to hundreds of jobs in your area. Handy boasts wages of up to $22/hour as a cleaner or $45/hour as a handyman.  
As with other side hustle gigs, you can build your own schedule and choose how many hours you work. But as an added perk, payments are easy and instant. Get paid as soon as the job is complete with a direct deposit into your bank account. 
10. Earn extra cash renting out your used baby gear.
Do you have baby gear gathering dust? Turn it into cash. Become a rental provider with BabyQuip and earn some extra money. They are the #1 baby equipment and rental service, connecting traveling families with rental baby gear in over 500 cities in North America. 
BabyQuip Quality Providers rent full-sized cribs, strollers, car seats, toys, books, high chairs, carriers, noise machines, baby baths, bouncy seats, monitors, jumpers, pack 'n plays, and more. 
11. Make wrapping your car on Wrapify.
Wrapify drivers earn hundreds of dollars per month for driving their vehicles wrapped in a car advertisement. There are no upfront costs and Wrapify boasts fast, simple, and easy payment. 
You can choose how "decked out" you want your car to be, whether it's 100% covered in ads or it's just lightly wrapped on the doors. You can even opt for no advertising on the body and just a static topper across the top of your car. The more "trim" you're willing to accept, the more money you can earn. 
Most personal passenger vehicles are eligible to be wrapped, but condition (chips, dents, scratches, rust, paint damage, previous accidents) is taken into consideration. 
Wrapify is an intriguing one. Because your car is essentially a billboard on wheels, you're more apt to drive safely and avoid accidents. If you're driving anyway, why not turn it into a side hustle and earn a few hundred dollars every month for it?  
12. Make money completing gigs on Mechanical Turk on Amazon.
Earn money in your spare time by becoming an Amazon Mechanical Turk (MTurk) Worker. You complete small micro-jobs for companies, like identifying objects in a photo or video, answering short questions, or transcribing an audio recording. 
There are thousands of tasks available for you to complete. Some pay just pennies, but it adds up. Most workers or "Turkers" can earn an extra $1.20/hour to $6/hour depending on the types of tasks they complete.
After each task or HIT is complete, your earnings are available as soon as the task requester approves your work. With thousands of tasks available, it's easy to find a side hustle that will fit your skills and interests. 
13. Earn money when you answer questions on JustAnswer.
Earn $2 to $5 for each online question you answer on JustAnswer. 
Justanswer.com is a website where people can go and have their questions answered by an expert in a variety of areas, including home improvement, cars, medical, veterinary, legal, technology, plumbing, taxes, homework, and more. 
Experts make money by logging in and selecting question(s) to answer. You can see who else has answered it, and how much money the person asking the question is willing to pay for the answer. JustAnswer takes a portion of the payment and the expert who answers the question gets the rest. 
You'll earn a few dollars per question for most answers you provide, but depending on the field of expertise, you could make much more. There are medical experts who report earning an extra 4-figures every month. Not bad for a side gig from home. 
To be a qualified expert, you do need to possess a certain level of expertise in your area. This may mean showing proof of any licensure, degree, certification, or other documentation when completing your application. You'll also need to show your driver's license or photo ID to confirm it's really you who's applying. 
14. Get cash for renting your belongings on Fat Llama.
Fat Llama is a peer-to-peer rental platform that connects people who need stuff with people who have stuff.  
You can pretty much lend out anything, but popular rental items include bikes, sports equipment, drones, audio equipment, cameras, tents, and campervans.
It's simple to list items. You just create a listing, set a price (there is a suggesting price guide), and manage any requests that come in, including arranging meetup and pickup times. Payment is made in their secure payment system, and your rental item is insured. Fat Llama will keep a 15% transaction fee from your earnings. 
Not all of your items will get rented, and rentals may be intermittent. But, depending on the item you can make anywhere from $10 to $400 day or more (think drones). 
Considering a lot of us have some expensive items that are infrequently used, why not rent them out if someone's in need? It's a free side hustle. There is no fee to list items. You'll make extra cash and help save the planet, but reducing waste and overconsumption. 
15. Rent out your parking spot for extra money.
Since you can rent out your belongings, your car, or your home, it only makes sense that your driveway itself is a side hustle, too. If you've got a garage or parking spot, you may be sitting on a gold mine.  
There are plenty of services sprouting up to help you get paid to share your space. 
16. Get a side job Facebooking.
Are you on Facebook all of the time? Consider being a Facebook Content Moderator. When troublesome posts are flagged, moderators have the responsibility of quickly responding and removing inappropriate content. 
Team members have shared that some of the content can be extremely disturbing, causing anxiety and psychological trauma. Facebook Leadership Team has acknowledged this and shared jobs like this are for people who have a passion for making online communities safer and want to make a difference in the world. If you like Facebooking and want to keep the community fun and safe, you'll want to check out this side hustle.
Or if you have a blog or a side business you want to promote using Facebook, you can get started with this Facebook Ads credit.
17. Earn extra cash for printing coupons.
If you print 25 coupons a day on InboxDollars (25 is the maximum you can get paid for), that's an extra $0.25 a day or $91.25 every year. Pretty straightforward. Not a huge amount, but it's short, it's sweet, and enough to buy: 2 tanks of gas, 10 movie tickets, 10 months of Netflix, or 2.5 cases (136-packs) of diapers. 
Plus, you earn even more when you redeem the coupons in-store In addition to get the coupon savings, you get paid $0.10 for each coupon you redeem. If you were to redeem 6 coupons a week, that's an extra $15.60 a year.    
18. Use browser extensions to find extra cash savings.
While this isn't technically a side hustle, a browser extension is a fantastic money saver. And saving hundreds of dollars or more each year definitely makes it side hustle worthy. 
If you haven't tried them already, there are fantastic browser extensions (that work with Chrome, IE, or other browsers) to help you find the best deals online. 
For example, with the "Billy Button" extension from InboxDollars you'll get notified whenever you're on a site with a special sale, coupon, promo code, or cash back offer.  InboxDollars members will earn a cash bonus in their account for installing the button, too!
Other browser extensions that can save you money when you shop online: 
19. Find gig economy odd jobs on Craigslist Gigs.
Check out the gigs section on Craigslist. From keyboard tutors to box loaders to brand ambassadors, there are loads of gigs and side hustles posted. 
Some postings seem less than upfront what it comes to the pay or the actual work itself, but there is always an interesting array of jobs and side hustles that get posted and it's worth checking out.  
20. Make money as a Gigwalker.
Gigwalk is a mobile app for iOS or Android that allows you to find quick gigs in your area. Log in and see available gigs (shown as location pins on a map). Most gigs take anywhere from 3 minutes to 3 hours to complete and will pay $3 to $100. 
These gigs are mainly posted by brands who want on-the-ground visibility about how their products are priced and displayed. For the work itself, you'll typically be asked to take geo-tagged photos of products, prices, signage, and displays. 
For more information about gigging for Gigwalk, check out the Gigwalker FAQ's. 
And there you have it. The 20 best side hustle ideas for real people in 2020. They're upfront, flexible, and actually reasonably fun. You can also find more ways to earn on InboxDollars or with these money-making apps.
If you've found this post even a little helpful, please help us out by sharing it on social media. 
Most offer earnings will be credited to the member's InboxDollars® account within a few business days of offer completion. Some offers may credit immediately, while others may take up to 30 days to credit. Members should read and comply with all requirements of an offer to ensure timely credit.
InboxDollars® credits members for completing offers based on information we receive from our Advertisers. Thusly, the Advertiser has the final say in whether or not a member is credited for completing an offer. For more information, please read full terms of CASH OFFER CREDITING.