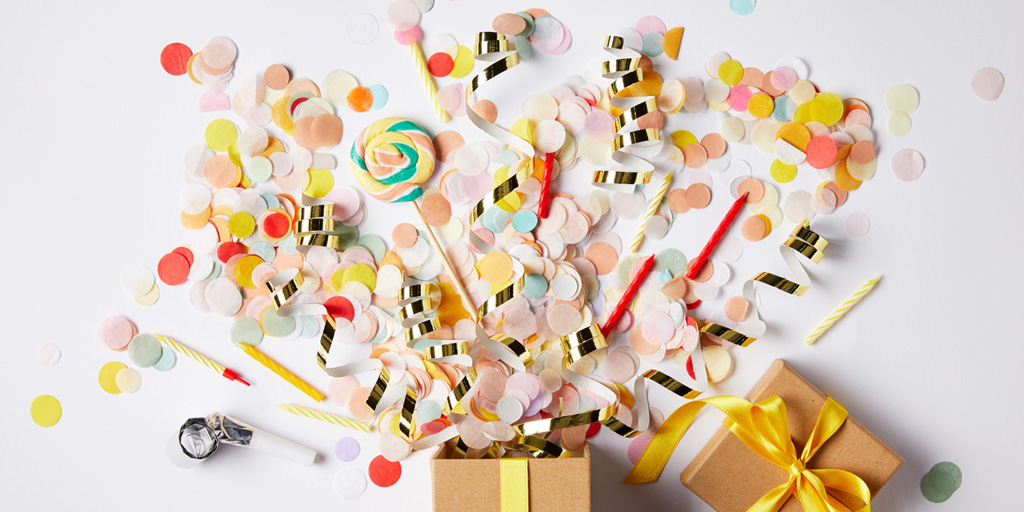 67 of the Internet's Absolute Best Legitimate Freebies
The Best True-Blue, Legitimate Freebies on the Internet
I can't resist a great deal. (My closets and cupboards are overbrimming with bargain finds.)  And I especially love free stuff.
The Internet is full of freebies – some of them are worthwhile and some of them aren't. And many of them don't even look legit. (Sadly, I've signed up for my share of phony ones. I spend loads of time giving away my info and get nothing in return.)
Through trial and error, and signing up for lots of deals, I've come up a list of 67 true blue, authentic freebies online.  From free restaurant meals to free baby supplies to free pet food and FREE PET EXAMS, the Internet is full of fantastic giveaways.  Here are the best ones I've found. And guess what?  They're good year-round, not just on your birthday.
GET PAID TO TRY THESE FREEBIES!
If you're an InboxDollars site member, you'll know that we partner with brands to offer our members savings (and earnings!) for trying new products.
These first five featured deals are special freebies for InboxDollars members.  (If you're not an InboxDollars member, you can sign up in 30 seconds here and get a free $5 bonus for joining!) 
1. Get Free Sandwich at McDonald's and Earn $1.50.
Sign up now to receive free McDonald's sandwich.
2. Get a Chance to Win a $1000 Target or H&M Gift Card.
Complete a short survey and get a chance to win a $1000 Target or H&M gift card. Take the survey through InboxDollars and earn an extra $2.50 in your account for each survey.
3. Get Free Household Samples,
Sign up for free supermarket samples and earn $1.25.
4. Get Paid for Your Opinions
Do you want to influence how the Internet works? Join MobileXpression to help improve the mobile Internet by sharing your Internet surfing activities. Join today and earn $2.00 through InboxDollars and a $5 Amazon gift card when you stay active for 7 days.
Influence top brands and companies all over the world with LifePoints. Take surveys and get rewarded every day! Sign up through InboxDollars and earn $2.00 in your account when you confirm your registration and take your first survey.
5. Get Free Cosmetic Samples and Earn $ 2.00.
Sign up today to receive your free cosmetic samples and you'll bank $ 2.00 in your InboxDollars account.
The following free samples are legit ones we've found on the Internet. As in we've actually signed up for, and received them.
FREE FOOD
6. Godiva - Free Truffle Every Month
Create a free online account with Godiva and get a free chocolate every month at participating locations. Yum. Register here.
7. Free Hummingbar Protein Energy Bar
You can get a free Hummingbar Energy bar in the mail. Hummingbar is a plant-based protein energy bar. It's American-grown, gluten-free, dairy-free, and non-GMO certified. It comes in variety of flavors including Almond & Chocolate, Lavender Pistachio & Blueberry, or Seed & Date.  Select "Get Started" in a direct Facebook message to Hummingbar. Then follow the reply prompt to "Order".  Supplies are limited.
8. Back to Nature Cookies and Crackers
Try Back to Nature crispy wheat, fudge mint, or chocolate chunk cookies for free. Just sign up and you'll be emailed a coupon for a FREE full-size product.
FREE HOME GOODS
9. Free  Magazines
Who doesn't love some light reading material to leave out on the coffee table? Some "free magazine" offers are a rip-off. They want you to pay for shipping and handling, or you need to enter your credit card and remember to cancel.  No thanks.
With Mercury Magazines, I have got received three free subscriptions: Oprah, InStyle, and Better Homes & Gardens.  Not all subscriptions are available at all times, and with some of the giveaways, you only get free magazines for a few months not a full year. But, I've found them to be legitimately free.
In order to get my free samples, I have had to complete short surveys. But they have been short, 5-question affairs.
10. Free Quart of Paint
Could your walls use a color refresh? Fill out a short online form to receive a coupon for a free sample quart of paint at Kelly-Moore Paints retail locations.
11. Get 50 Free Photo Prints, 1 Free Magnet, and 1 Free Set of Address Labels from Shutterfly
Pretty sweet deal, huh? If you needed a nudge to get those photos off your phone, Shutterfly makes it easy with this great deal. Join their email list to unlock this freebie package.
12. Free Bumper Stickers
Awesome free bumper stickers are available from:
Citizens United (get a Ruth Ginsberg sticker for your fender)
To get these samples, you'll need to sign up for their mailing list and a contribution may be suggested but it's not required.
FREE HEALTH & BEAUTY
Some top-notch brands are giving away free samples to loyal consumers who are signing up to be part of their rewards programs.
13. Get a Free Dove Beauty Bar
Free sample for signing up to get product updates and offers for Dove and other Unilever brands.
14. Claim Your Free Harry's Razor Trial Set
If you've wanted to check out Harry's, or just change up your razor routine, you can get a free trial set from Harry's. Just pay $3 shipping, and you'll get a Truman Razor with a blade, foaming shave gel, and a travel blade cover.
15. Free L'Oréal Products
Join L'Oréal Paris to get your free sample of L'Oréal Hydra Genius Liquid Care Moisturizer.
You'll also get exclusive previews, e-mail offers, curated beauty picks, and discover products customized just for you.
16. Free Skincare Samples
Check out free skincare samples available on FreebieHunter. Available brands, products, and samples change periodically (quantities are limited), but it's worth checking out to see what's available.
17. Free Sample of Noxzema
Just fill out your name, mailing address and birthdate and they'll send you a free sample of Noxzema.
18. Get Free L'Occitane Hand Crème
I love L'Occitane. Their products are rich and luxurious and I love the lavender scent. Just fill out a short form with your name and email address.
19. Free Fragrance and Cosmetic Samples from Sephora
Check out Sephora's great free sample page.  With any purchase, there's a lot of free stuff to choose from, including enzyme peels, foundation, and fragrances. The limit is two per customer.
20. Free Clinique Make-Up
Clinique is giving away a free 10-day sample of light reflecting moisturizing foundation. They're telling fans via Facebook so head over there and check out the details so you can snag your free sample.
21. Check out FreeSamples.org
FreeSamples.org is a portal that gives you access to a variety of free product offers for things like household products as well as coupons for products and local restaurants. The offers are updated every day. Last time I visited the page, some of the freebies included Cinnabon bites, 2-liter bottles of A&W, and an adult coloring book.
22. Free Sephora Beauty Products
OK, this deal is for your birthday only, but since it's so terrific I wanted to add it to the list. Join their Beauty Insider Club – for free, and you get free beauty classes all year round and a free beauty bag of premium products to try. Current feature brands are Caudalie and Jack Black; past brands have included Smashbox and Marc Jacobs.
23. Free Eye Makeup Remover
Sign up for their email list and snag a free sample of Albolene Eye Make-Up Remover.
24. Free Scar Gel Formula
Kelo-Cote is offering a free sample of their advanced formula scar gel. Provide your name, address, and email and they will send you a free 0.5 oz. tube.
25. Free Sample of Breathe Right Strips
Breath Right is inviting you to "sample a good night's sleep". Sign up with your name, mailing address, and email and receive your free sample of nasal strips.
26. Free Contact Lens
You can get free trial contact lens from Acuvue! If you've wanted to try out a new brand of lens, or just give lens a try, this is a great deal. Check out Acuvue's free trial contact lens page to get started.
27. Free Poise Pads Starter Pack
Sign up for their mailing list and Poise will send you a free sample pack of pads and liners.
28. Free Kotex Tampons and Liners
Check out their free samples they're giving away here. 
29. Free Vitamin C Serum Sample from La Roche-Posay
Fill out the short online form and LaRoche-Posay will send you a free sample of Vitamin C Serum. Allow 4-8 weeks for shipping and handling. Supplies are limited so order yours now.
30. Free Garnier Leave-In Hair Treatment
While supplies last, Garnier is giving away free samples their Whole Blends Miracle Nectar Repairing Leave-In Treatment.  The treatment provides 10 benefits in one to restore your hair's natural beauty with a serum that: moisturizes, detangles, prevents split ends, tames frizz, strengthens, softens, nourishes, protects from heat, reduces breakage, and improves overall manageability.  Sign up for your free sample of Garnier's leave-in miracle hair treatment by filling out a short online form.
FREE PRIZES FOR MARKET RESEARCH
You can earn cash, gift cards, sweepstakes entries and other prizes for participating in market research opportunities. Whether Nielsen panels or surveys, companies conducting market research need your participation and will award you for it.
31. Free Gift Cards
Sign up for MySurvey and you'll earn free gift cards for completing polls. Other prices include e-certificates, vouchers, PayPal, electronics, and home and personal care items.
32. Free Cash Prizes and Gifts
Nielsen Computer & Mobile Panel needs panel participants to better understand consumer Internet habits. Sign up free, and you'll win prizes over time for your participation. The longer you participate, the more prizes you can earn. Plus each month you're entered into a drawing for $10,000 cash.
FREE BABY & NEW MOM PRODUCTS
33. Free Diapers
Get a free sample of Huggies® On-site when you become a Huggies® club member and fill out a short form.
34. Free Sample of Enfamil
Fill out a short online form and get a free 10 oz. sample.
35. Free Sample of Similac
Signup for Similac StrongMoms and you'll get up to $400 in coupons and great offers and free formula samples.
FREE SAMPLES FOR SENIORS
36. Free Depends Sample
Depends is offering adults 18+ a free sample of Depends.  If you're curious about the product, and want a free (and discreet!) way to try it, check out this offer.
37. Free Trial for TENA
TENA offers a full range of products from light bladder leakage protection to heavy incontinence pads and adult diapers.  They offer free samples for you to try in the comfort and privacy of your own home.
38. Free Dental Care
If you are a lower-income senior, Donated Dental Services (DDS) provides free senior dental care. Staffed entirely by volunteer dentists, the program is available in every state. Their website has a listing of facilities by state and the application process. You may also be able to get dentures for free by contacting your state's dental association. They will be aware of any free services offered by dental schools and others in your state. Additionally, through contacting your local Area Agencies on Aging (AAA), you may also be able to find about local free denture programs in your area.
39. Senior Discounts Galore!
OK, so this isn't a freebie specific deal.  But the savings are so good, I wanted to share. Check out this list of 100 deals for seniors 65+.  From airlines to department stores to restaurants and more, plenty of companies are offering attractive deals for those 65+.
RESTAURANT FREEBIES
Restaurant and dining out freebies are my favorite kind of freebies! Until a few years ago, I thought restaurants only gave away free stuff for your birthday: a free drink for your 21st or a free slice of cake (and loud embarrassing song.)
No longer. I've uncovered tons of deals restaurants are doling out. With more apps and loyalty programs than ever, restaurants want to lure you in the door.
40. TGI Friday
Become a Fridays Rewards member, and get free deals and free food like free chips and salsa every Friday. Plus you'll get a free appetizer just for joining.
41. Chevy's
Join Chevy's e-Club online and you'll get a free appetizer.
42. Joe's Crab Shack
Sign up for their Joe's Catch email newsletter and you'll get a free appetizer.
43. Free Pasta at Buca di Beppo
Sign up for the Buca E-Club and you'll receive a free pasta.
44. Quiznos
Quiznos will give you a free 4" sub if you sign up for their Toasty Points Loyalty App.
45. Caribou
If you don't have Caribou Perks and drink coffee on the daily, you'll need to join now. It's free and after your first visit, you'll receive a free beverage on them.
46. Arby's
Fill out a short online form and Arby's will email you a coupon for a free Roast Beef Classic sandwich with the purchase of a drink.
47. Sizzler
Join Sizzler's Real Deal eClub and you'll get a free entrée plus other special offers and deals.
48. Get 3 Free Stacks of Pancakes at IHOP
Join IHOP's Pancake Revolution, and you'll get three free stacks of pancakes every year. Another every year on the anniversary of your join date. And a third stack every year on your birthday.
49. Dunkin' Donuts
Sign up to become a DD Perks member and get a free hot chocolate, coffee, or specialty beverage for signing up.
50. Backyard Burger
Sign up for Backyard Burger's email newsletter and you'll get a free classic burger.
51. Culver's
Culver's will give you a free Value Basket and scoop of Fresh Frozen Custard for joining their perks clubs.
Sign up for their eClub, and you'll get a coupon for a FREE Value Basket with the purchase of a Value Basket.
And for joining their text club, they're offering you a free scoop of Fresh Frozen Custard.
52. Einstein Brothers
Join Einstein Bros. Bagels' Shmear Society and you'll get a free bagel.
53. Baskin Robbins
Create a free online Baskin Robbins account and you'll get a free scoop of ice cream. Sign up here.
54. Raising Cane's
Join Raising Cane's Caniac Club and you'll get a free box combo.
55. Red Lobster
Sign up for Red Lobster's Fresh Catch Club and you'll get a free appetizer or dessert, along with special savings throughout the year.
56. Longhorn Steakhouse
Join Longhorn Steakhouse's eClub and you'll get a free appetizer.
57. Baja Fresh Mexican Grill
Free Taco when you sign up for Club Baja.
58. California Pizza Kitchen
Get a free small plate and 20 bonus points after you first dine in experience!
59. Champps Americana
Get a free Cheeseburger for signing up for their MVP Loyalty Program.
60. Chili's
Get free chips and salsa, guacamole, or a skillet queso for joining My Chili's Rewards.
61. Panera
Sign up for MyPanera, Panera's loyalty club, and you'll get a free pastry. Sweet. Track your visits and purchases through MyPanera, and you'll earn more rewards and more free perks.
62. Taco John's
Get a free meat and potato burrito for signing up for their rewards club.
63. Melting Pot
Free box of chocolate-covered strawberries with purchase over $ $60 when you join Club Fondue.
64. Krispy Kreme
Free doughnut when you join their rewards club.
65. Famous Dave's
Join the Famous Nation and get a free sandwich or burger.
66. Dippin' Dots
Join the Dot Crazy! Email Club and get a free dippin' dots
67. Get a Free Pretzel at Auntie Anne's
Sign up for Auntie Anne's My Pretzel Perks mobile app, and you'll get a free pretzel.
There you have it: 67 great online giveaways. You can find even more great freebies and giveaways online.  And while you're raking in the goods, make sure to check out our own free printable coupons and free swag and money earning  and savings opportunities on SavingsPump and Swagbucks.com.
Most offer earnings will be credited to the member's InboxDollars® account within a few business days of offer completion. Some offers may credit immediately, while others may take up to 30 days to credit. Members should read and comply with all requirements of an offer to ensure timely credit.
InboxDollars® credits members for completing offers based on information we receive from our Advertisers. Thusly, the Advertiser has the final say in whether or not a member is credited for completing an offer. For more information, please read full terms of CASH OFFER CREDITING.