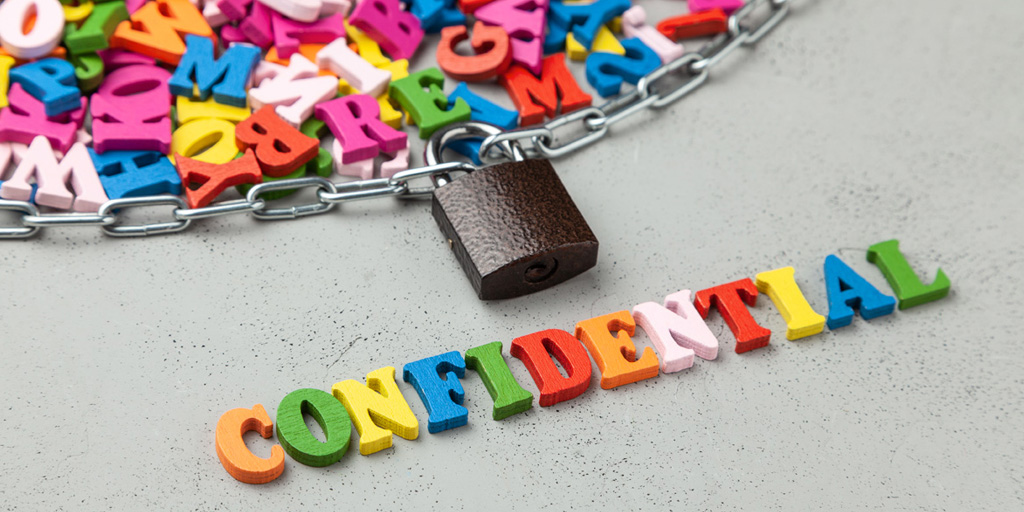 6 Tips for Safe and Secure Online Shopping
Long gone are the days when online shopping was a novelty—it has become the norm for scores of consumers across the globe and increasingly the preferred method of buying everything from clothes to food.
The advent of smartphones, digital wallets, and Amazon Prime have made shopping online as easy as one or two clicks. But the convenience of eCommerce comes at a price: bad actors.
They are on the move, constantly trying to steal your personal information. Armed with it, they have the keys to your digital castle including bank accounts, social security numbers, and other personal identifying information. That's all they need to steal your identity and/or conduct financial fraud in your name.
Online merchants and credit card issuers take precautions to protect your data, but the responsibility doesn't fall on them alone. Look no further than the recent spate of data breaches at high profile companies including Facebook and credit scoring agency Experian for evidence. Consumers have to take the driver's seat to protect their personal data and, fortunately, it doesn't require much more than a little bit of technology know-how and a lot of common sense. From knowing who you're doing business with to being smart about where you click, here's a look at six ways to shop safely and securely online.
Shop Online Safely and Smartly With These Tips
Shop on Protected Websites Only
Where you shop online matters a lot when it comes to protecting your safety on the internet. There is a slew of reputable merchants and marketplaces you've never heard of competing with the big name retailers for your business. Then there are also the not-so-reputable ones that are out to get more than your money for your purchase.
Making the distinction between the good and the bad businesses has been made easier over the years thanks to security software and certifications. Any online merchant that takes security seriously will use a secure internet connection to facilitate purchases. Known as secure socket layer, the piece of software code encrypts data being sent from your computer to the merchant. A website that uses SSL will have a padlock symbol in the address bar or "https" in the URL.
If you are still worried about security, shop only with well-known retailers that invest a lot of time and money in protecting your data online and that make a point of proving it to you with security labels somewhere on their page. They aren't 100% foolproof, with even the likes of Target and Home Depot falling prey to hackers, but they do take security seriously.
Be Wary of Online Deals
"If it seems too good to be true, it probably is."
Everyone wants a break on their purchase and there are a lot of ways to get free shipping and percentages off, but if a merchant is hawking the product you want at a deep discount to its rivals it should give you pause. Scammers will use fake shopping websites to lure consumers in, and before they know it they are obtaining personal, identifying information including payment data and in return, the consumers get nothing but an emptier wallet and destroyed credit.
To prevent that from happening to you do some research before placing an order on the website. If the rest of the internet is selling the exact same thing for a higher price, skip the discounted website and chalk it up to a potential scam. At worst you will have missed out a significant sale and at best you just protected yourself from a likely scam.
Don't Shop Over public WiFi
Smartphones are in essence minicomputers, making it possible for us to check our bank account or make a purchase on the fly. It's also something scores of consumers engage in daily. How many people do you know who made a purchase on Amazon while waiting in the line of a public venue?
Unfortunately, the hackers know all too well how easy and tantalizing it is to use a public WiFi hotspot to quickly order that must-have pair of Uggs. As a result, technologically-savvy thieves have come up with ways to capture your data as it is being transmitted to the merchant when shopping over a public WiFi hotspot. Sure, the internet connection may be free and won't deplete your much-prized data, but if your payment information is captured by a hacker you could be in for more than the headache of running out of free data for the month.
Offering up your payment information over a public Wifi in a public area, no matter how supposedly secure the location itself is, is a security risk. The network is vulnerable to anyone monitoring that hotspot, giving them the opportunity to intercept any and all data being exchanged over the public airways. It's much harder for scammers to seize information over the phone carrier's secure network or through a private, encrypted hotspot.
Fake Shopping Apps Want Your Credentials
The hackers do a great job of showing up where the masses are, and it didn't take long for them to begin targeting mobile apps. Fake apps for both iPhone and Android have been popping up, aiming to trick shoppers into downloading and using them, thinking they're the real thing.
These apps look very close to the real thing but are trying to get your credit card information to steal your identity or cause other financial havoc. Some of these apps install malware on your device while others try to get you to log in via social media accounts to get ahold of your data that way.
In order to avoid being scammed make sure you download the app from the merchant's website. If, however, you choose to download it from an app store check how long it has been around as well as the ratings from users. If it is relatively new and has little in the way of downloads, consider finding a different platform from which to download it or research it a bit more thoroughly before putting it on your phone with your personal information.
Create Smart Passwords (and Change Them Frequently)
If a hacker is able to figure out your password for a shopping site it is relatively easy to get into your account and access all your personal information, including address, birthdate, payment account numbers, and even potentially your social security number. That is why it is important to have a strong password that you change regularly.
Your passwords should be at least seven characters in length and include numbers, letters, and symbols. Throw in some uppercase characters to make it even more complex. A good rule of thumb is to change your shopping passwords every few months to prevent anyone from guessing it. Changing your password frequently will also give you more protection if the retailer was hacked and didn't know it or was sitting on the disclosure. Uber is a famous example of a company that suffered a data breach but paid the bad guys to keep quiet about it for about a year.
Use a Payment Method That Protects You
If you can, avoid using your card information directly as the payment method for an eCommerce. Using a digital payment service such as PayPal—now offered by most e-retailers—will give you more buyer protection and less hassle than using a debit card. Most credit and debit card issuers won't hold you liable for fraudulent purchases when paying through a digital payment service, but if you use a debit card directly it could take longer to get your cash back. Digital payment services also provide protection to consumers that can go a long way if you are scammed. In fact, PayPal has made a special commitment with its Purchase Protection.
Credit card companies and banks have gotten good at spotting suspicious activity and stepping in on your behalf. They too don't want to be stuck covering fraudulent purchases and will go to great lengths to clamp down on fraud. Using a credit card or the likes of PayPal to make purchases online can also give you near-instant oversight. Lots of companies will list your purchases in real-time or close to it, providing an opportunity for you to track what you are spending and spot any irregularities. As a rule of thumb make sure to go over your monthly statements to make sure nothing fraudulent shows up.
Final Thoughts
E-commerce is no longer the wild wild west. These days there are a lot of precautions in place to protect your personal data. But that hasn't stopped the hackers from getting smarter and more sophisticated, requiring consumers to be diligent when making purchases online. Going with reputable online merchants that take security seriously, avoiding shopping over public WiFi hotspots, and using payment methods that protect you can go a long way in reducing the likelihood that you will fall prey to an online shopping scam.
Ilona Matthews was once the victim of credit card fraud and identity theft. She's had to learn things the hard way, but boy were those lessons learned. She's now devoted a lot of her free time to coaching people on best practices in internet security and helping victims of identity theft to recover from their situation.
For more helpful tips from Ilona on making and managing your money, check out MoneyCrashers. MoneyCrashers' mission is to educate and empower consumers to make smart choices credit, debit, money, and more.
Most offer earnings will be credited to the member's InboxDollars® account within a few business days of offer completion. Some offers may credit immediately, while others may take up to 30 days to credit. Members should read and comply with all requirements of an offer to ensure timely credit.
InboxDollars® credits members for completing offers based on information we receive from our Advertisers. Thusly, the Advertiser has the final say in whether or not a member is credited for completing an offer. For more information, please read full terms of CASH OFFER CREDITING.