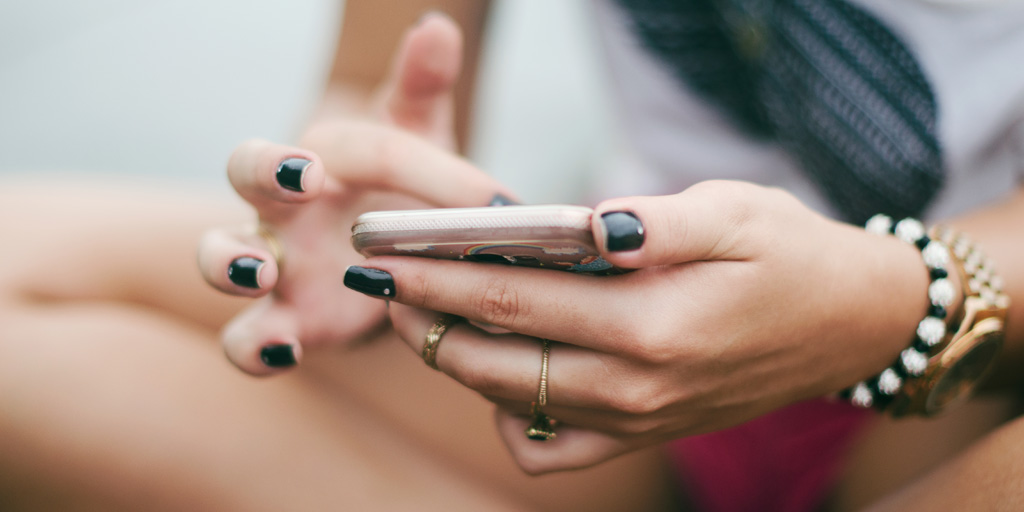 Cash for Apps: 55 Best Money Making Apps
There's an app for everything these days. From dating to childcare to identifying plants and weeds in your backyard.
I've spent (wasted) hours straight evenings on end "apping out" on social media and playing Boggle. It turns out I can make that "apping out" time a little more productive and justifiable because you can earn cash for apps. Plenty of apps will pay you in gift cards or straight PayPal cash.
Here's a list of the best apps to make money fast. Fast can mean a couple of days to a few weeks or more, but can you make cash for apps. Here are some of the best ones.
Online Surveys
A number of money making apps will pay you free gift cards or free cash for answering daily polls and short surveys. To get the reward, you need to qualify for and complete the survey. Most pay $0.50 to $5.00, but there are some that pay quite a bit more. Check out some of these legit cash survey apps that also have a great sign up bonus.
LifePoints

Opinion Outpost

Google Opinion Rewards
With some of these cash apps for surveys, you'll collect points or other currency. When you've accrued enough points, redeem them for free cash and gift card prizes. InboxDollars will still pay cash (in the form of a check or PayPal deposit) if requested, but most survey apps pay members in gift cards to popular retailers like Amazon, Walmart, GameStop Old Navy, Starbucks, or CVS.
Fitness
It can be hard to stay motivated when it comes to working out and other fitness goals. But with these cash apps, you're making small bets or wagers on your ability to meet your health and wellness goals. You won't get rich, but there's an incentive to win (or not lose) a little bit of money.
Sweatcoin

Lympo

Healthy Wage
Another way to look at it is you're getting paid to work out and exercise. There may be in app purchases that are offered, but you can make money (and collect points and other perks) for getting healthy.
Shopping and Cash Rebates
Possibly my favorite kind of apps, shopping and cash rebate apps help you earn cash for app usage. You're earning free cash and free gift cards for the shopping you already do. Whether it's scanning barcodes while you're grocery shopping, submitting pictures of your receipts, or checking into stores, any of these apps below offer a great way to bank some extra cash.
Ibotta

Drop

FetchRewards

Raktuen (Ebates)
I've used a lot of these cool new apps. For some of them, you can just link these apps to your loyalty or reward accounts at stores so that you don't need to upload receipts. But, it's easy to take a picture or upload screenshots of your purchase. It just takes a few seconds.
Typically, these shopping and rebate cash apps will offer you bonus points for a number of special extra tasks like scanning a barcode of a product on a store shelf, watching a short video about a new offer or product, or purchasing the new offer itself.
I've also noticed that these new apps tend to have extremely generous referral bonuses with invite codes that are easy to share.
Dining Out
Dining out apps are becoming more and more common. Make a reservation at a participating restaurant, upload photos of your meal or receipt, and earn gift cards or cash rewards. Yum!
In app purchases are generally offered, making it easy to earn bonus points or perks for buying gift cards (often discounted) or booking reservations.
You can also collect points or perks for other activities, like when you write reviews, share your invite code, or download apps that are related or similar (themed around dining out and entertainment).
Sell Your Old Stuff
Decluttering has become a thing, and finding (and selling) secondhand treasures is hot. I've sold quite a few gently worn garments on Kidizen, Mercari, and Poshmark. And I've made purchases on all of these apps - and quite a few more including The RealReal, ThredUp, LetGo, and eBay.
If you've got a high-demand item that's priced competitively, you can get a fast sale and make money quickly. Different apps will have different hold periods before you can cash out. Like waiting for the buyer to receive and approve the purchase, or having a certain balance minimum.
Different apps charge a different commission (for some there is a fee just to list) and offer different levels of seller support.
Mercari

Kidizen

Poshmark

ThredUp

LetGo

eBay

Decluttr

OfferUp
For some of these cool new apps, you can also collect points or perks and earn badges for being a good community member. This can mean sharing listings of new sellers, participating in virtual sales events, or being extra responsive to messages. Often, these points can be used towards in-app credit (so it's virtually free cash to shop with). Generally, they mean you are a more trustworthy user and it will be easier for buyers to find your items and for you to make money.
Coupons
If you like the savings that couponing offers but don't want the hassle of clipping out dozens of them and remembering to bring them to the store, then check out these coupon cash back apps.
They each work a little bit differently, but the basic premise is that you can digitize coupons so all you need to do is to show your phone (Android or iOS) to get the coupon savings.
SnipSnap

Walmart Savings Catcher

GoodRX

Target Circle (Cartwheel)

Shopkick
Similarly, when you are using these coupon apps in store look for special signage. Sometimes they will advertise extra savings or bonus points if you take a picture of a special barcode or text a special offer code to the advertised phone number.
Photography
If you're a professional photographer or just a shutterbug with an artsy eye, you can turn your smartphone pics into money with these photo selling apps. Businesses and creative agencies always need the right image, and sometimes it's not from a professional photo gallery. Some of these photo apps below are contest based, while others pay a flat fee or a commission.
This can be a great way to make some money from your hobby, or earn free cash just for goofing around on your phone when you're out and about. It can also let you know whether or not you have "the chops" to try and pursue photography a little bit deeper.
Investing & Savings
Investing in the stock market or finding the best savings account can be intimidating. But some investing apps that make it easy for you to start building a nest egg. They can help you passively save and/or invest your money. For example, spare change programs like Acorns round up every purchase you make with your debit card to the nearest dollar and set those funds aside to make them work for you.
Acorns

Stash

Chime

Tip Yourself
Given that you will be providing financial data to these apps (i.e. linking your bank account or a credit card), do some up front research for these types of apps to make sure they are not a scam.
What sort of reviews do the apps have in the app store? Check Google Play and iTunes. Do any of your friends, families, or coworkers use the apps? Are there detailed FAQ's? There should be robust customer support that is readily available, like Zendesk, chat assistance, or a toll free number.
You can also look for reviews from other reputable sources like write-ups in Walls Street Journal, Mashable, Business Insider, or NPR.
Games & Trivia
Yes, there are plenty of legit trivia and game apps that will pay you for gaming. Not enough for you to quit your job by any stretch, but why not make some cash for your gameplay?
Below are just a few legit app options. Whether it's user testing new app games, answering trivia, or doing virtual scratch-offs, there are many ways for gamers to earn.
Lucktastic

Rixty

Trion

HQ Trivia

Mobvantage Cash for Apps

Mistplay
For the trivia apps, you'll have to be decent at trivia to win any money or prizes. Generally, there are a set number of questions that get asked. You have seconds to lock in your answer. (This assures that no one has time to cheat.) Everyone who answers all questions correctly wins, and the free cash prize is split among all the winners.
Many people will play in teams, playing with their spouse, roommates, or a group of friends.
Gig Economy
And yeah, since the gig economy is big there are plenty of gig economy apps for you to check out. Some of them involve driving people in your car or renting out your home, but others are much less involved. Gig economy apps are for all sorts of simple tasks, including yard work, dog-walking, renting out your parking space or driveway, delivering food, or participating in a kiddie carpool share.
TaskRabbit

Lyft

Uber

GigWalker

DoorDash

GoKid

Carpool Kids

UrbanSitter

Bambino

Rover

Wag!

Pavemint

SpotHero
Generally, you'll see your earnings credit right away or within a couple of hours. But you can't download cash or payment instantly. For some of these gig apps,you need to accrue a certain balance. For others, payments might only be issued on certain days of the week or month.
Final Thoughts on Getting Paid Cash for Apps
There are plenty of great new apps that help you make money during your free time. And these opportunities exist for both Android and iOS users.
While many require some time and effort (like being a dog walker or food deliverer), there are plenty of cash apps where you can earn a little extra money while watching TV, lounging around, or just going about your regular daily routine. With these apps, you can earn money (and PayPal and Amazon rewards) for things you're already doing like exercising, grocery shopping, or playing games.
Given the variety of cash apps available (and the amount of time we all tend to waste), there's a cash app for just about everyone these days. Try one of the apps out featured in our lists, or take a look at new apps in the iTunes or Google Play Store.
Most offer earnings will be credited to the member's InboxDollars® account within a few business days of offer completion. Some offers may credit immediately, while others may take up to 30 days to credit. Members should read and comply with all requirements of an offer to ensure timely credit.
InboxDollars® credits members for completing offers based on information we receive from our Advertisers. Thusly, the Advertiser has the final say in whether or not a member is credited for completing an offer. For more information, please read full terms of CASH OFFER CREDITING.