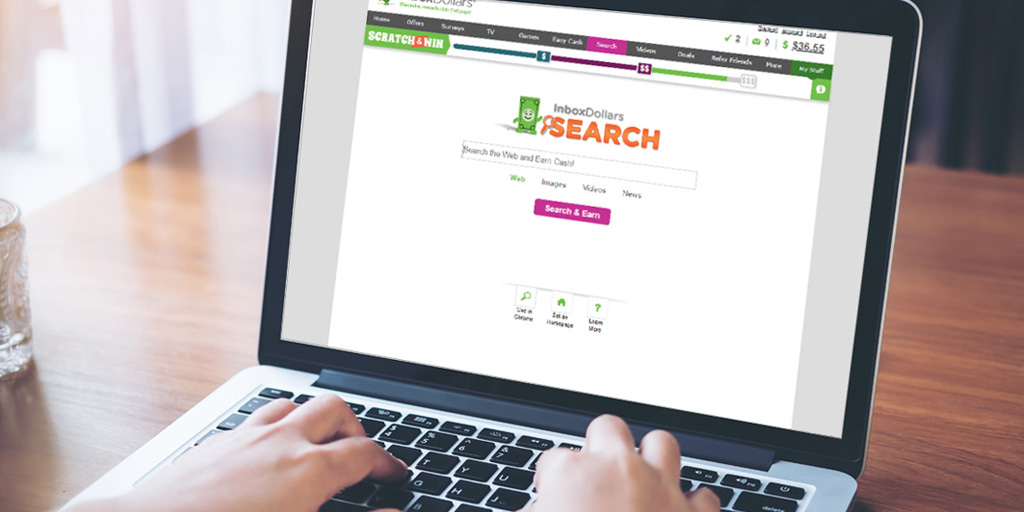 Get Paid to Ditch Google
Did you know InboxDollars has its own search engine? You can search the web and earn cash when you ditch Google (or whatever search engine you're using) and instead use InboxDollars Search.
For every four web searches you complete, you win progress on the Scratch & Win bar. As the progress bar fills up, you can unlock tiered scratch cards.

While you can win up to $10, $25, or $100, most scratch card rewards range from a few cents to $0.25. Additionally, second-tier scratch cards typically have higher winnings than first-tier cards; third-tier scratch cards will have the highest payouts.  
Rewards and prizes do vary from day-to-day. Some days, you may be able to earn rewards for 20+ searches. Other days, you may only win rewards for 4 searches. This is because prizes are given out at random each day. Even if you aren't winning Scratch & Win progress for your searches, you can still keep using InboxDollars Search the same way you would use Google in order to search the web.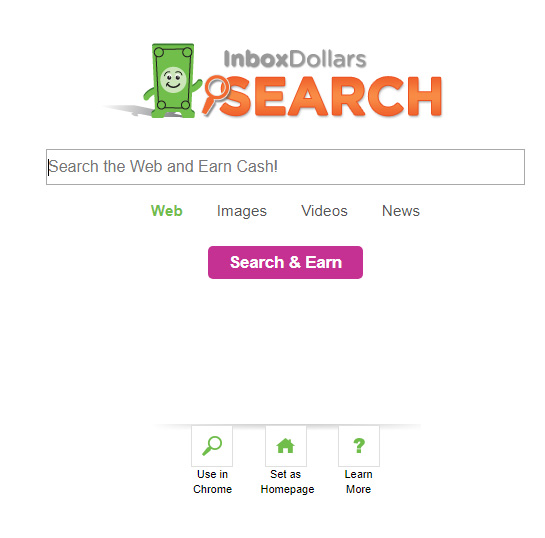 In a given day, I can earn up to 2-3 scratch cards for using InboxDollars Search. This typically translates into $0.05 to $0.25 in earnings, or an extra $1.50 to $7.50 a month. I'm not getting rich, no, but I figure why not get paid for something I'm already doing online anyway. It's better than the zero dollars a month Google pays me.  
Overall, the search feature is one of my favorite ways to earn, especially since you can get paid for using InboxDollars Search on your desktop or your mobile device. And if you want to make sure that you remember to use it, you can even set InboxDollars Search as your homepage.
For more information about how to earn with InboxDollars Search, check out the FAQs in our knowledge base.
And if you're referring friends to InboxDollars, make sure to tell them about Search. It's an easy way for your friends to boost their earnings and yours.
Most offer earnings will be credited to the member's InboxDollars® account within a few business days of offer completion. Some offers may credit immediately, while others may take up to 30 days to credit. Members should read and comply with all requirements of an offer to ensure timely credit.
InboxDollars® credits members for completing offers based on information we receive from our Advertisers. Thusly, the Advertiser has the final say in whether or not a member is credited for completing an offer. For more information, please read full terms of CASH OFFER CREDITING.