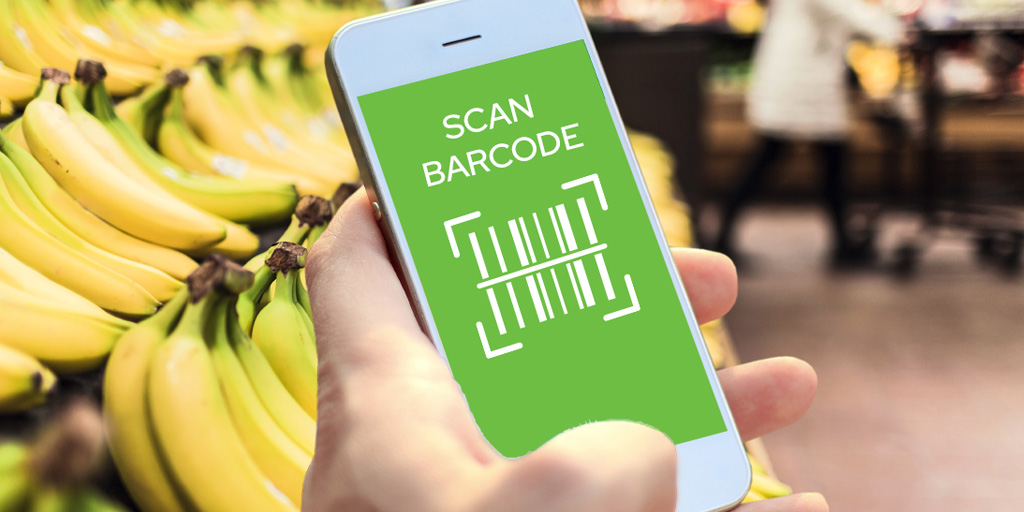 InboxDollars Introduces A Fun New Way to Earn Easy Cash with ScanSense!
If you haven't heard, InboxDollars is giving you a new way to earn easy cash! We have added a new feature to our mobile apps that allows you to earn even more cash while you are out shopping. With ScanSense, use your mobile phone to scan barcodes on popular products in a store while you're shopping to earn. 
For every successful barcode scan you complete on your mobile phone, you will earn $0.05 in your InboxDollars account. The available products and locations are all that limit the number of scans you can complete per day. Open the InboxDollars app at each store you visit to check for earning opportunities.
This new feature is available on your mobile devices in the Android InboxDollars app or the iOS InboxDollars Survey app. This feature is not available on the mobile web. If you're a mobile web user, or a desktop user, you'll want to make sure and download the app so you can earn with ScanSense. 
You only need to open your app and check for available stores in your area. The app will show if opportunities are available with a barcode icon in the upper right corner of the screen. 

You need to be a set distance from a participating location for it to appear on your list. If you don't see any available locations, this means no current scans are available within the set distance from your current location at that time. You can recheck at a later time or in a different location.
Selecting a location is done by tapping on it, and you will see a list of items waiting to be scanned by you with your mobile device at that specific location.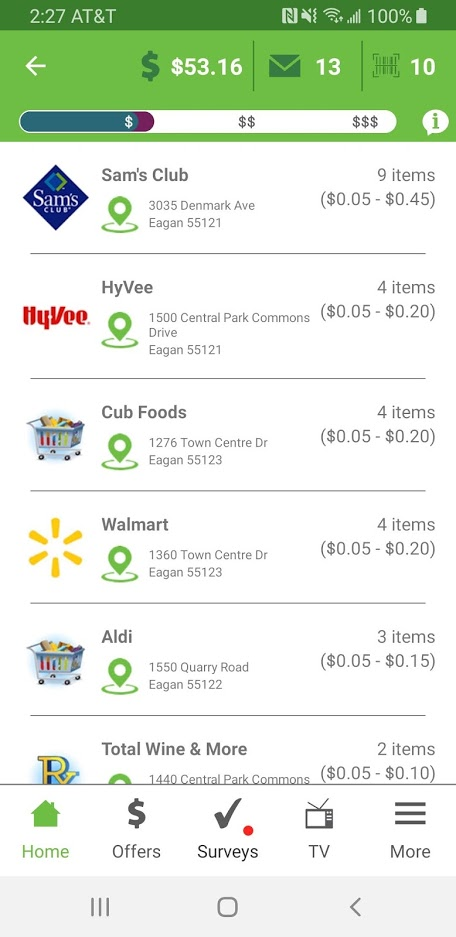 Once you arrive at the location you have selected, all you'll need to do is scan the barcodes of the products listed for that location. When you are ready to scan an item, all you will need to do is tap on that item to open the barcode scanner. For example, if Campbell's soup shows up in the InboxDollars app, you would find it in the store and then scan the barcode of that soup can to get an easy $0.05 in your app. 
After you've scanned, the app will let you know if it was successful or not. If successful, crediting for the scan will occur in 30 min or less. The common reasons for an unsuccessful scan include not being at the selected location or scanning the incorrect item. 
You can continue locating the items on the location's list and scanning their barcodes until you have exhausted the list. 
ScanSense is a fun way to add some extra earnings to your InboxDollars account. For more information about how to earn with InboxDollars ScanSense, check out our knowledge base. There is no limit to how much you can earn in a store with ScanSense, so download the app today in the App Store or on Google Play and start earning while you're already out and about!
Most offer earnings will be credited to the member's InboxDollars® account within a few business days of offer completion. Some offers may credit immediately, while others may take up to 30 days to credit. Members should read and comply with all requirements of an offer to ensure timely credit.
InboxDollars® credits members for completing offers based on information we receive from our Advertisers. Thusly, the Advertiser has the final say in whether or not a member is credited for completing an offer. For more information, please read full terms of CASH OFFER CREDITING.