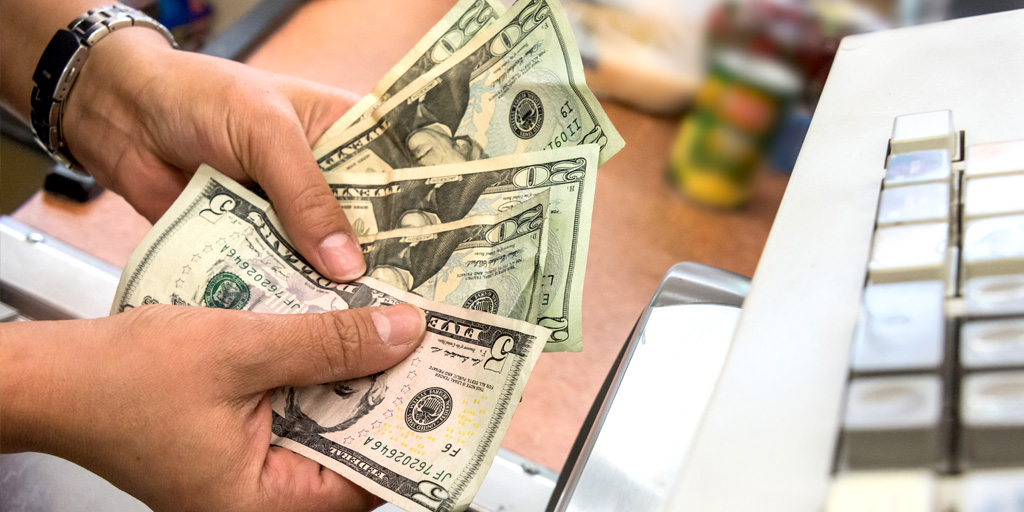 PayNearMe, The Convenient Way to Pay with Cash
I am always on edge with my credit cards so if I can pay in cash, I usually prefer to do so.  I'm always questioning when my last statement hit and if pending purchases are taken off. Did that item last week hit yet?  Sometimes, it's nice to pay something off right away and know that it's done. Some transactions take a day or more for an item to reflect on a statement so it's easy to forget if you don't manage a strict budget, like me.
Recently, I found out about PayNearMe, an option to pay for my bills in cash at a local store.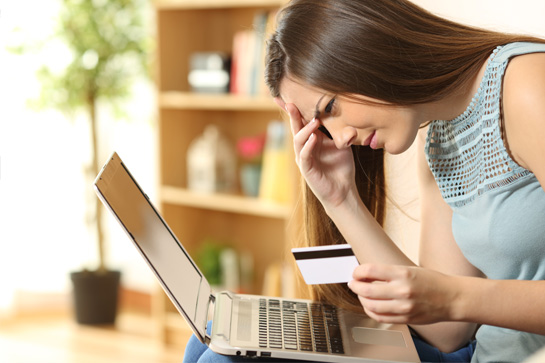 What is PayNearMe?
PayNearMe partners with local businesses and gives you the option to pay your online shopping items and bills in cash. You can pay rent, a utility bill, internet bill or other transactions. With over 27,000 cash payment locations, you don't have to worry about putting off a credit card payment, instead pay it off right away in cash. Some familiar locations are at your local CVS, 7-Eleven, Family Dollar Store, or Casey's General Store. 
You show them your PayNearMe barcode which they scan to pull up your statement and you pay in cash. You'll receive a receipt after you've paid. 
PayNearMe also gives you the option to not share your personal information if you don't want to.  
How Does PayNearMe work?
To see if your bill supports PayNearMe, simply visit the payment locations for your bill here.  Search up the bill you need to pay and if the biller name appears, you'll see locations to where you can pay your bill in cash near you.
PayNearMe offers over 27,000 payment locations, so you have a good chance to find a convenient location for you. Keep in mind, that not all billers have this option so it's important to make sure your biller works with PayNearMe first.
PayNearMe makes it easy to see cash payment locations on the map below and pinpoints exactly where the closest locations are for you.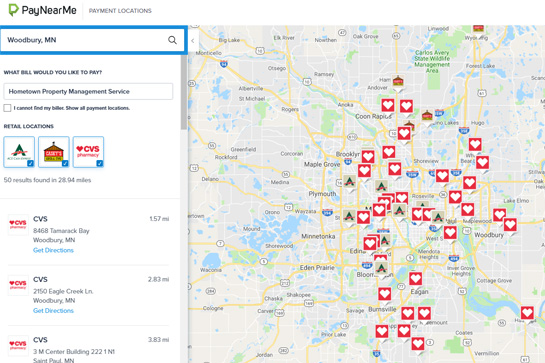 If your bill supports PayNearMe, you should be able to see a barcode on your bill that you can give to your nearby cash payment location. They will scan that barcode and have you pay the amount. You'll receive a receipt once you've paid for your bill.
PayNearMe is a great option for those who don't have a checking account, cannot afford to have a credit card, or simply just prefer the old ways of paying things upfront.  
Keep a lookout as PayNearMe is growing and becoming the next most convenient way to pay for bills upfront. We hope you found this helpful and that it keeps you off the edge on your credit cards!
Most offer earnings will be credited to the member's InboxDollars® account within a few business days of offer completion. Some offers may credit immediately, while others may take up to 30 days to credit. Members should read and comply with all requirements of an offer to ensure timely credit.
InboxDollars® credits members for completing offers based on information we receive from our Advertisers. Thusly, the Advertiser has the final say in whether or not a member is credited for completing an offer. For more information, please read full terms of CASH OFFER CREDITING.