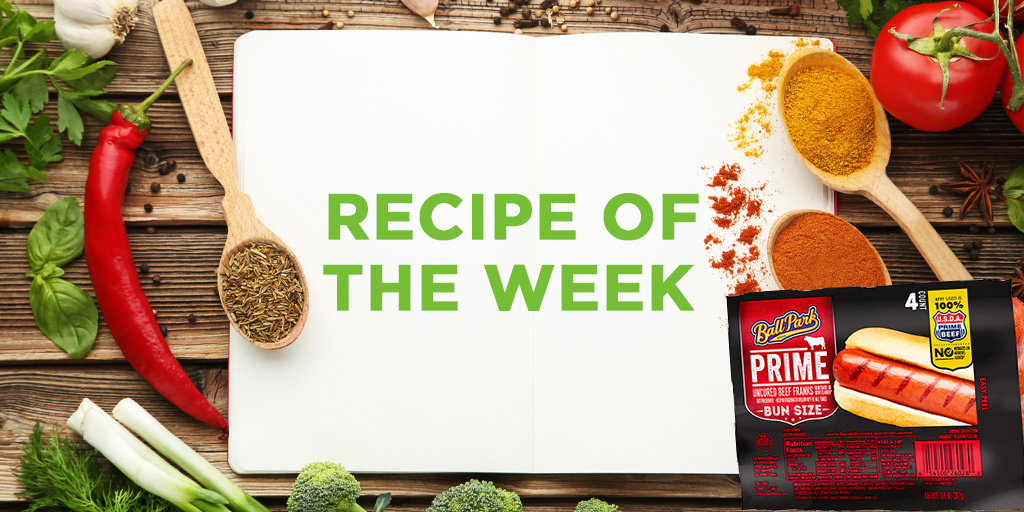 Recipe of the Week: Chicago – Style Hot Dogs
Spazz up your typical hot dog into a Chicago dog! It's grilling season and there's no better time to enjoy one. This week, we're featuring All Recipes' Chicago - Style Hot Dog recipe. Get your Ballpark Hot Dogs on Magic Receipts and get $0.20 cash back when you add it to your Shopping List and purchase them from your local store.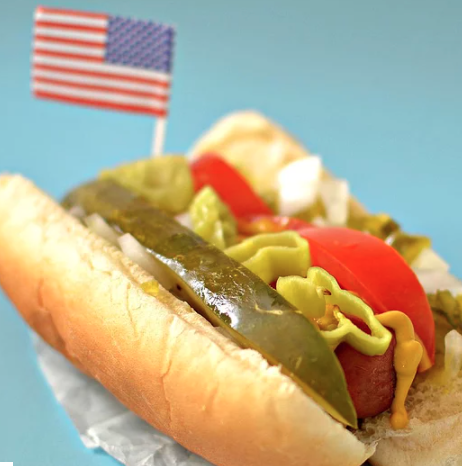 Ingredients:
1 all-beef hot dog
1 poppyseed hot dog bun
1 tablespoon yellow mustard
1 tablespoon sweet green pickle relish
1 tablespoon chopped onion
4 tomato wedges
1 dill pickle spear
2 sport peppers
1 dash celery salt
Instructions:
Step 1: Bring a pot of water to a boil. Reduce heat to low, place hot dog in water, and cook 5 minutes or until done. Remove hot dog and set aside. Carefully place a steamer basket into the pot and steam the hot dog bun 2 minutes or until warm.
Step 2: Place hot dog in the steamed bun. Pile on the toppings in this order: yellow mustard, sweet green pickle relish, onion, tomato wedges, pickle spear, sport peppers, and celery salt. The tomatoes should be nestled between the hot dog and the top of the bun. Place the pickle between the hot dog and the bottom of the bun. Don't even think about ketchup!
Most offer earnings will be credited to the member's InboxDollars® account within a few business days of offer completion. Some offers may credit immediately, while others may take up to 30 days to credit. Members should read and comply with all requirements of an offer to ensure timely credit.
InboxDollars® credits members for completing offers based on information we receive from our Advertisers. Thusly, the Advertiser has the final say in whether or not a member is credited for completing an offer. For more information, please read full terms of CASH OFFER CREDITING.