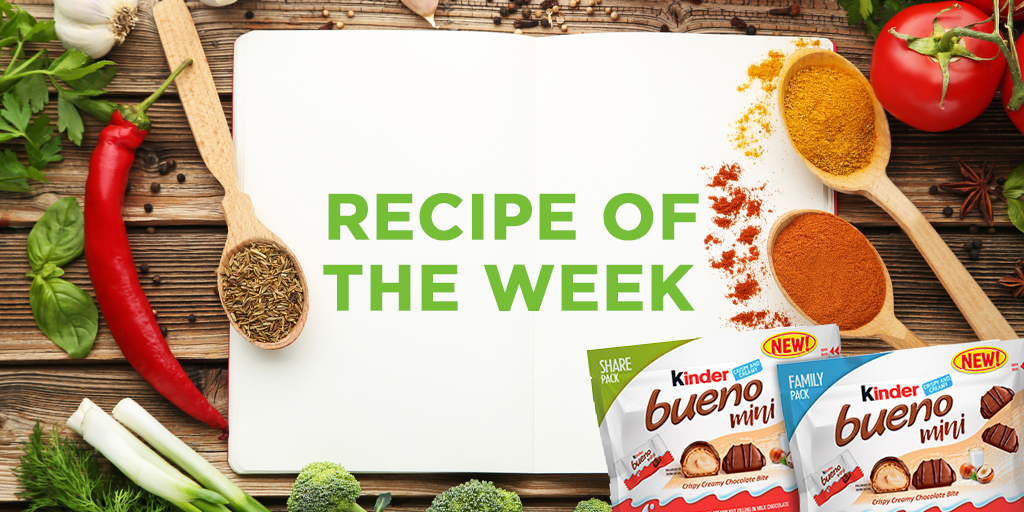 Recipe of the Week: Nutella Bueno Cupcakes
Do you have a sweet tooth? Craving something extra sweet? This week, we're featuring a recipe from The Baking Explorer, Nutella Bueno Cupcakes! Kat shares her twist on the popular sweets, Nutella and Kinder Buenos. Add Kinder Buenos today on Magic Receipts and earn up to $6 cash back!
Ingredients:
For the sponge
175 g Butter
175 g Caster sugar
3 Eggs large
150 g Self raising flour
25 g Cocoa powder
¼ tsp Baking powder
Instructions:
Pre-heat your oven to 180C/160C Fan/350F/Gas Mark 4 and line a muffin tray with cupcake cases
To make the cupcake sponges, start by creaming together the butter and caster sugar
Add the eggs and whisk them in one at a time, then whisk in the cocoa powder, baking powder and self-raising flour
Divide the mixture between the 12 cupcake cases
Bake the cupcakes for 20 minutes or until a skewer inserted comes out clean
To make the Nutella buttercream mix together the butter and icing sugar until smooth, then mix in the Nutella and the milk. Put it into a piping bag with a star nozzle and pipe it onto the cupcakes, or spread on with a spoon
Top them with mini Bueno pieces and chocolate strand sprinkles
Store in an airtight container in a cool place, eat leftovers within 3 days
For decoration:
12 Kinder Bueno Mini Pieces
Chocolate sprinkles
Most offer earnings will be credited to the member's InboxDollars® account within a few business days of offer completion. Some offers may credit immediately, while others may take up to 30 days to credit. Members should read and comply with all requirements of an offer to ensure timely credit.
InboxDollars® credits members for completing offers based on information we receive from our Advertisers. Thusly, the Advertiser has the final say in whether or not a member is credited for completing an offer. For more information, please read full terms of CASH OFFER CREDITING.