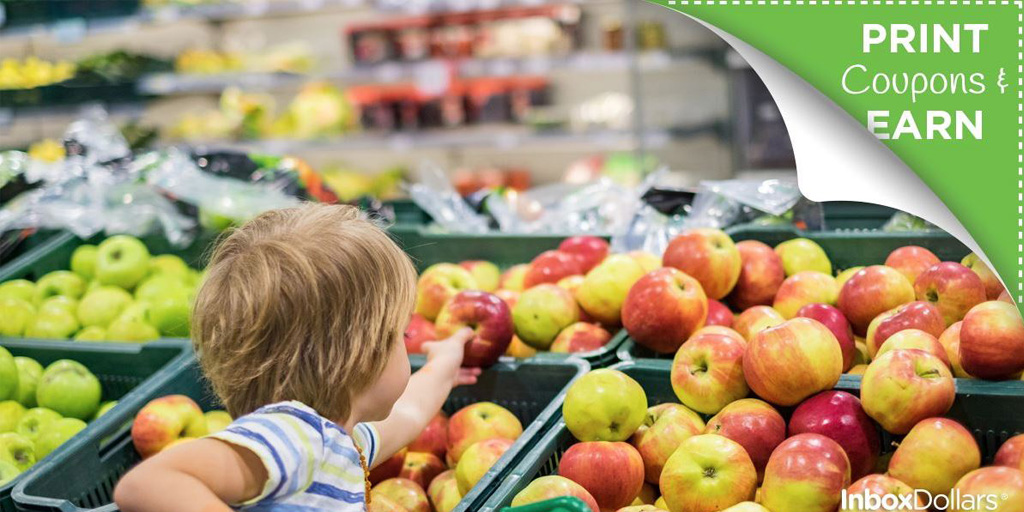 Coupons: The Easiest Way To Earn Cash With InboxDollars!
Earning cash back on Grocery Coupons has brought value to InboxDollars members for years. Our members have loved redeeming grocery coupons for $0.10 each at merchants nationwide for their everyday needs, like laundry detergent, cat food, toothpaste, diapers, yogurt, and more!
Because we're always trying to improve InboxDollars and create new earning opportunities, we've listened to feedback on how to make Coupons better. With that in mind, we are proud to announce our new Coupons experience: Our members now earn cash for printing coupons in addition to redeeming them!
You can earn $0.01 per coupon printed, up to 25 coupons/day. (Coupons on the InboxDollars coupons page must be printed from a computer and cannot be redeemed from a mobile device.) Print 25 coupons every day and that's an extra $7.60 a month or $91.25 a year. 
These earnings for printing are in addition to the $0.10 per coupon you earn when each coupon is redeemed in-store. 
For printed coupons earnings, members are credited on the next business day.  Coupons printed on Friday, Saturday, or Sunday will have crediting issued on Monday, if applicable. For redemptions, the barcode on the coupon will track back to your InboxDollars account if it is redeemed by the merchant. 
How does the redemption process work? The merchant sends their coupons on a weekly basis to the store's corporate headquarters. At the headquarters, the coupons are processed, boxed, and shipped to a third-party clearinghouse. Coupons are then sorted, scanned, and then sent to the manufacturer. Because of this process, redemption credit sometimes takes longer than you may initially expect. You are credited $0.10 for every coupon redeemed and reported as redeemed by the store and coupons.com. 
Save on your weekly grocery trips and earn cash at the same time! Check out the coupons page to start earning!  To earn even more on your next grocery trip, check out Safeway gift cards.  With these gift cards, you can earn a percentage back for every dollar you spend. 
Most offer earnings will be credited to the member's InboxDollars® account within a few business days of offer completion. Some offers may credit immediately, while others may take up to 30 days to credit. Members should read and comply with all requirements of an offer to ensure timely credit.
InboxDollars® credits members for completing offers based on information we receive from our Advertisers. Thusly, the Advertiser has the final say in whether or not a member is credited for completing an offer. For more information, please read full terms of CASH OFFER CREDITING.