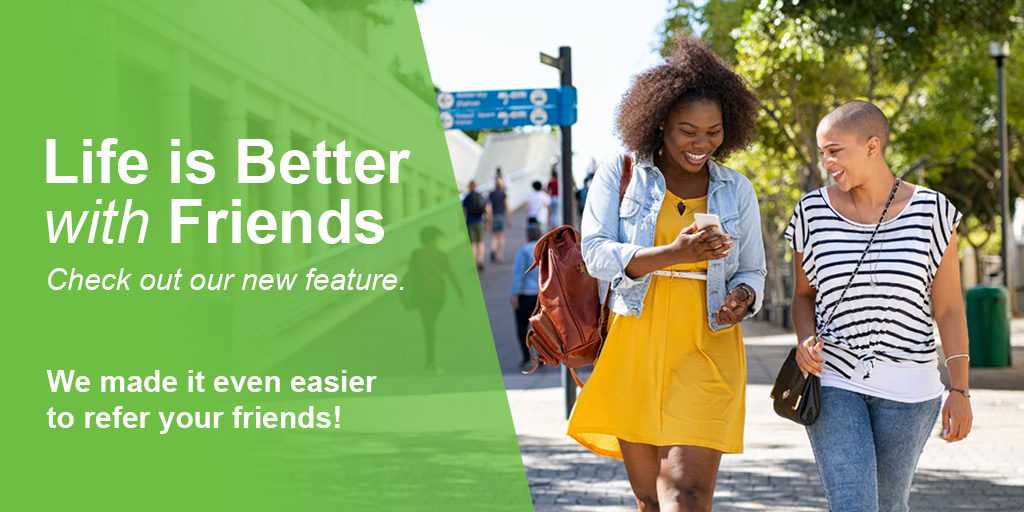 Refer and Earn! Now You Can Send Referrals Using Your Personal Email Address Book
Life is Better with Friends. InboxDollars has made it even easier for you to invite your friends!
Have you tried our free Refer a Friend program where you can quickly earn cash when your friends and family use InboxDollars? When you send a referral, not only do you get a $1.00 bonus* when they activate their account, you also get 30% of their lifetime earnings**! This means if they make $15 every week, you'll get $4.50 credited to your account for doing absolutely nothing. It's the best kind of friendship when you earn cash together! 
To make it even easier to send referrals and earn that passive cash, we're implementing a new feature on the Refer a Friend page. Now, when you head to the Refer a Friend page and click or tap the Email option, you'll be prompted to sign into your personal email to gain access to your address book. Here, you can invite friends and family from your email's address book without having to manually type in each name and email. Pretty sweet!
So head on over to the Refer a Friend page to start earning cash with your friends and family. Send a referral email, then encourage them to activate their account and teach them about your favorite ways to earn, like Surveys, Games, and more! For more information about the referral program, check out our Support article. 
*For each new sign up and activation the referrer will earn $1.00 for each account once the account is officially activated. Referrers can earn up to a maximum of $5.00 in bonuses (five referrals).
**Lifetime earnings are not limited to the first five referrals. A referrer will earn lifetime earnings from all referrals.
Most offer earnings will be credited to the member's InboxDollars® account within a few business days of offer completion. Some offers may credit immediately, while others may take up to 30 days to credit. Members should read and comply with all requirements of an offer to ensure timely credit.
InboxDollars® credits members for completing offers based on information we receive from our Advertisers. Thusly, the Advertiser has the final say in whether or not a member is credited for completing an offer. For more information, please read full terms of CASH OFFER CREDITING.