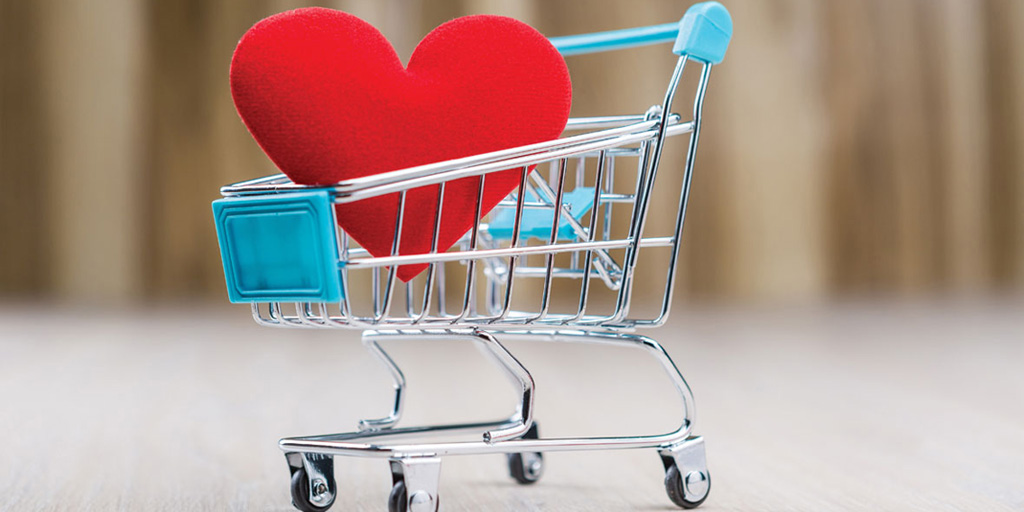 The 7 Best Things to Buy in February (And It's Not Just for Valentine's Day!)
For most of us, February is an expensive month. Between wings and beer for the Super Bowl, and then shelling out for Valentine's Day gifts, you'll pay plenty. And that's before the month's even half over.
Fortunately, savvy shoppers know February isn't just a spendy month: it's also a great time to snag some amazing deals. Here are the best deals that I've found for the month of February:
1. Tax Software
While the deadline for filing your returns is several weeks away (in April), you'll get the best deals on tax filing services and software in February.  If you're like most taxpayers (83% of us to be precise), you have a tax refund coming. Tax preparers know you're eager to file, and that's why companies fight hard and fight early to win your business.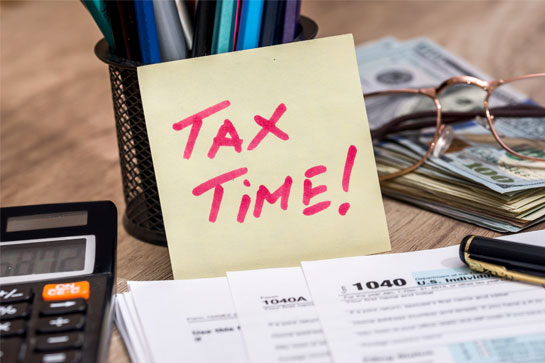 Tax behemoth H&R Block offers discounted in-store preparation for new clients and savings off all online services. Better yet, you can file for free online with many companies like TurboTax or E-file.
2. Non-Traditional Flowers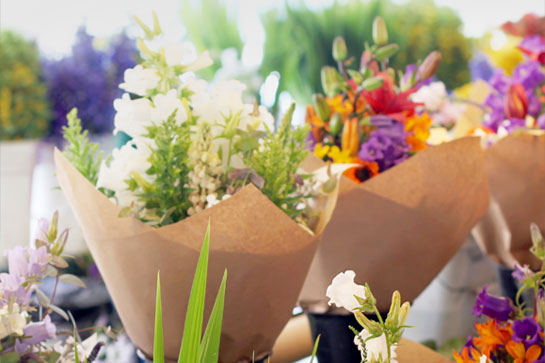 True love is expensive. But it doesn't have to be. Many of us opt to purchase long-stemmed red roses, but that's actually one of the most expensive floral arrangements on the market. And as the 14th draws near, online and in-store florists up the price even more on this holiday favorite.
You can save a bundle instead by considering an affordable alternative like carnations, daisies, or a mixed floral bouquet -- all are equally lush and fragrant.
And if you're scoping prices online, make sure to take delivery fees into account and stay away from pricey add-ons like miniature boxes of candy or teddy bears. (Those items are sweet but spendy, and won't score you any more brownie points than the gorgeous bouquet itself!)
3. Canned Foods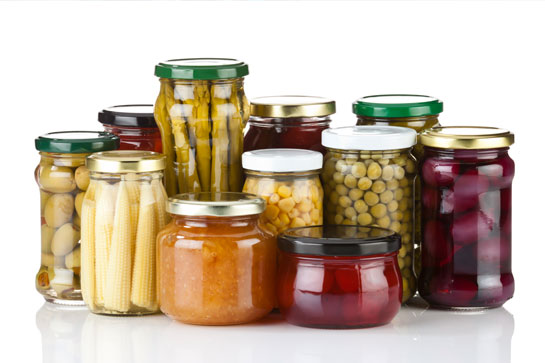 Did you know that February is National Canned Food Month? Yes! It's a thing. Canned food connoisseurs celebrate all the ways cans get you cooking.  And there's plenty to cheer about. Canned foods are convenient, provide an inexpensive source of nutrition, and are extremely shelf-stable. Unlike fresh produce which often goes bad (it's estimated that more than 20% gets wasted), canned fruits and vegetables can last 2 years or more.
In honor of National Canned Food Month, scores of grocery retailers like Hy-Vee and Albertson's offer sales and promotions on canned goods. And you can stack these deals with grocery coupons to save even more.
InboxDollars' coupons page offers hundreds of printable coupons for canned foods and other grocery and household products like Campbell's, Green Giant, Chef Boyardee and more.  And for every coupon you print off and redeem in-store, InboxDollars will pay you 10-cents.  Redeem 10 coupons for canned goods this month and you'll add a $1 bonus to your earnings.
4.  Winter Apparel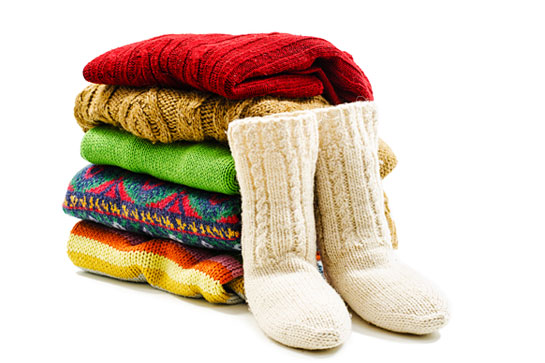 February is the perfect time to snag a cozy deal on winter wear. Retailers are clearing out last season's parkas and pullovers to make room for swimsuits and spring wear.
Jackets, snow pants, and cold-weather accessories can drop by 50% or more in price.  I've seen gloves, hats, and scarves in department stores for as cheap as $6. And last February, I scored a $350 jacket for $58.
JCPenney, Kohl's, and Lands' End are all great places to look for steeply discounted outerwear, but most apparel retailers will have a great clearance rack selection.
If you shop JCPenney or Kohl's through InboxDollars' shopping page, you'll earn a cashback rebate for your purchase.  At Kohl's, you'll get a cashback bonus of 2% of your total purchase. (So if you made a $100 purchase, you would get $2 credited to your InboxDollars account.)  Similarly, JCPenney offers a 1.5% cashback bonus.
5. Mattresses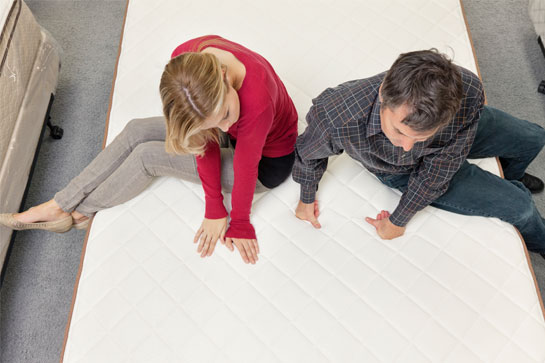 Presidents' Day is in February, making it a fantastic month to replace your mattress set.  Mattresses are a pricey item. Purchasing a set usually requires input from two household members. That's why stores offer deals over long, holiday weekends when consumers have more free time to think through a big-ticket purchase.
Savings over President's Day are substantial.  Many retailers like Mattress Firm, Sleepy's, Sleep Train, and SEARS spend the entire year planning especially compelling deals for President's Day.
This makes February the best time to score 75% off of your favorite king mattress set, or to save $500 on a Beautyrest.
6. New TV Set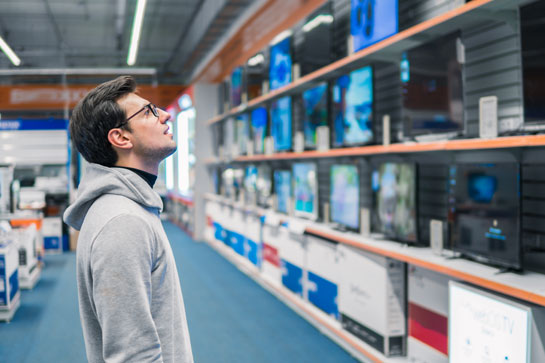 If you're craving a new television set, February is a great time to buy.  While there are lots of Super Bowl-themed sales leading up to the big game, the entire month is full of amazing deals.
Retailers need to rid their shelves of old inventory.  If you're flexible on model year (prior year models are cheapest) or brand, the savings are definitely there.
When you start scouting sales, do your homework.  Make sure to check retailers' social media pages.  Many will reward their followers with alerts about special promotions. Additionally, look into the retailer's price matching policy.  Will they guarantee you a refund if the item drops even further in price? What if a competitor lowers their price on the same item?
Finally, a super-easy way to track deals is to set a Google alert for TV sales. It's easy to set up, and Google will update you via email about TV sales trends and let you know whenever they discover new promotional deals or prices.
7. Valentine's Day Goods After February 14th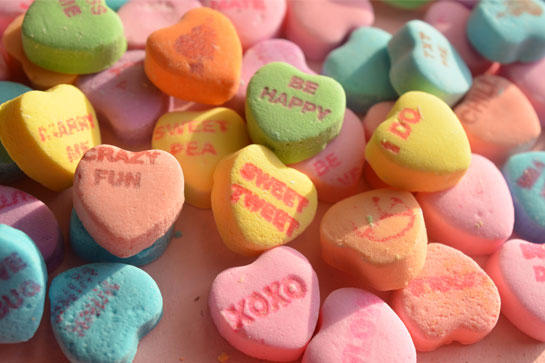 Come February 15th, there will be plenty of discounts on anything Valentine's Day related. From pink and red M&M's to novelty chocolates, stores will start slashing their prices on heart-themed goods immediately after the 14th.
Last year Godiva, for example, cut prices by 40% the day after Valentine's Day. I've also had good luck at Walgreens, Walmart, and Target. The day after, you can find seasonal merchandise marked down 30% to 50% off.  And the prices keep dropping -- down to 80% off, or more, by end of month.
And it's not just about the chocolates. Valentine's Day goods, from napkins to baking supplies to wrapping paper, are versatile.  Now's the time to stock up on gift wrap, wedding decor (think showers and bachelorette parties), birthday party favors, cupcake boxes, treat bags, and more.
Overall, February is a great month to find some serious savings on plenty of goods. It's the best month to buy tax software, canned goods, mattresses, non-traditional flowers, TV sets, winter wear, and Valentine's Day goods - après Valentine's Day.  What are your favorite deals for the month of February?
And if you love deals, don't stop there. Check out 67 of the Internet's absolute best freebies.  From free pet exams to restaurant meals to makeup samples, find out how to score big.
Most offer earnings will be credited to the member's InboxDollars® account within a few business days of offer completion. Some offers may credit immediately, while others may take up to 30 days to credit. Members should read and comply with all requirements of an offer to ensure timely credit.
InboxDollars® credits members for completing offers based on information we receive from our Advertisers. Thusly, the Advertiser has the final say in whether or not a member is credited for completing an offer. For more information, please read full terms of CASH OFFER CREDITING.