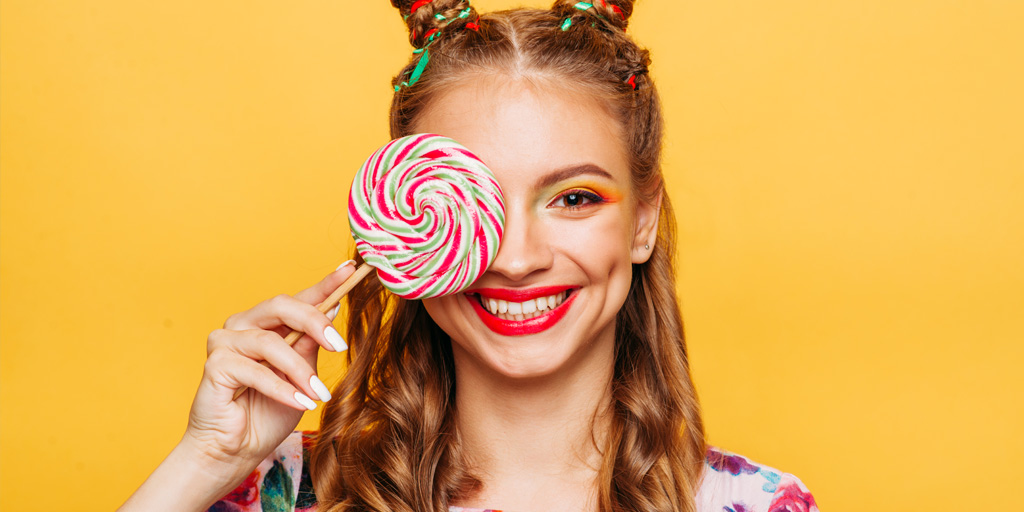 This Month's 10 Sweetest New Offers on InboxDollars
InboxDollars Offers Change Quickly: Don't Miss Out! Earn $8.75 Free for Completing the Newest Free Offers.
InboxDollars offers are always changing. With a blur of deals to discover on our Offers page, it can sometimes be challenging to keep up with the latest ones.
As an InboxDollars member myself, I have a hard time keeping track of all of the offers. Many times I think, "Wait! That offer looks new! But is it? Did I already complete it?"
Nobody wants to waste their time completing an offer for the second time only to not get paid for it. That's why we've put together this short and sweet list to highlight the best free offers you need to check out. You may have already completed some of the offers, but you probably haven't completed all of them. And if these offers are all new to you, can you add $8.75 to your InboxDollars account for doing them today.
Not a member but want to earn the cash? Sign up for free to join InboxDollars in fewer than 30 seconds and you'll be all set to cash in on these deals, too. 
1. Find, compare, and rate doctors with CareDash Doctor and earn $0.50.
CareDash Doctor makes it easy to find, compare, and rate doctors. It's as simple as searching by their name, specialty, and location. CareDash Doctor offers transparent information and ratings to give you the reassurance you need before visiting.  Sign up today for CareDash Doctor and leave a review to earn $0.50.
This is another offer I especially love. You get to read reviews from real people about a doctor you're interested in before you decide to visit them.
2. Sign up to try free samples from your favorite brands with PinchMe and earn $1.00.
To get this reward from PinchMe, sign up and complete your profile. With PinchMe, you'll join over 5 million PinchMe members providing brands with valuable feedback on the samples they try.
3. Deliver groceries and earn $2.00.
Work for a side gig and earn some extra cash on the side. Why not get paid to shop? When you shop and deliver groceries with Shipt, you work on your own time.  You make a schedule that works for you.  Apply, get approved, and download the app to earn your $2.00 from InboxDollars.
4. Visit the Wheel of Reward for free and earn $0.25.
Make it around the Wheel of Reward and collect all the points to win $0.25. To collect all of the points, you'll be asked trivia questions and shown different ads as you progress around the wheel. If you're not sure of the trivia questions, you can always search the web. (And if you search with InboxDollars, you'll earn additional rewards for Scratch & Wins.)
5. Earn $0.80. for every $10 that you spend at Home Depot.
InboxDollars offers cash back shopping to Home Depot and hundreds of other retailers. The cash back bonus amount can vary, but this month it's at 8.0%. This means that for every $10 you spend at Home Depot, you'll get $0.80 back.  If you spend $150 on your next Home Depot trip, that's $12 you'll get from InboxDollars. You can also earn free Home Depot gift cards, too.
6. Sign up for free Tide Laundry Detergent samples and earn $1.50.
It's easy peasy. All you have to do is complete sign up and registration and your free Tide samples are on the way! Sign up through InboxDollars and earn $1.50 now.
7. Sign up for CoolSavings and earn $1.25.
Everyone loves free samples! Sign up for CoolSavings through InboxDollars and earn yourself a free $1.25. Just submit your information and scroll through the list of deals and offers you want to redeem.
8. Join Lifepoints and earn $.2.00.
Become part of a community where you can get your voice heard and join Lifepoints. Influence brands and top companies on future products. Right now, sign up through InboxDollars and earn $2.00 when you complete you first survey and complete registration!
9. Install Dave on your phone and earn $3.00.
Dave helps you keep your spending on track! He helps budget your upcoming expenses before payday.  You don't need to worry when you can spend or pay something with the assistance of Dave. Rest easy with the helping hand of Dave on the go. Download the Dave app today on your mobile phone and earn $3.00 in your InboxDollars account.
10. Earn 2.00 & sign up for a Mr. Clean sample.
Sign up and complete your registration to receive your free Mr. Clean sample.
Once you do, you'll receive your $2.00 reward in your InboxDollars account!
Hopefully, these tips give your earnings a sweet jolt. And if you've got friends or family using InboxDollars, or who could just use a little extra cash, make sure to share this post with them on social media.
Most offer earnings will be credited to the member's InboxDollars® account within a few business days of offer completion. Some offers may credit immediately, while others may take up to 30 days to credit. Members should read and comply with all requirements of an offer to ensure timely credit.
InboxDollars® credits members for completing offers based on information we receive from our Advertisers. Thusly, the Advertiser has the final say in whether or not a member is credited for completing an offer. For more information, please read full terms of CASH OFFER CREDITING.