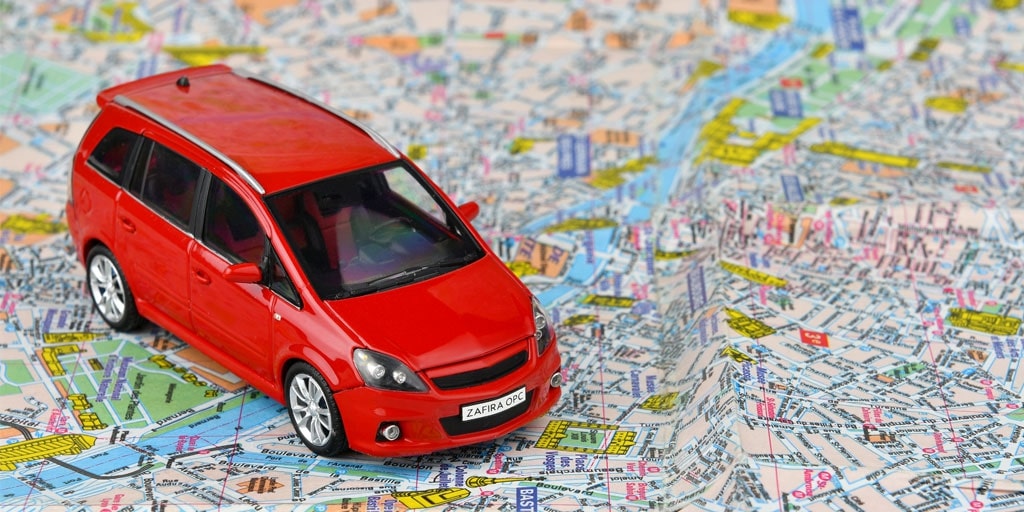 Your Dream Trip on a Budget: 22 Ways to Find Huge Savings and Free Things to Do in Ireland
The Best Deals on Airfare, Lodging, and Tourist Attractions in Ireland
There is no way to sugarcoat what's happening. The Coronavirus pandemic has impacted pretty much everything everywhere around the world, and travel is hit especially hard. Most people are either unable or unwilling to travel,  and airlines have dramatically reduced flights (down 70% from January 2020 levels), and many international borders have been closed. 
However, that's today. At some point, things will change. Making future plans, for gatherings, celebrations, and travel, is a way to help us get through the challenging times. We need something to look forward to. 
I'm already planning my next trip to the Ireland.  While the Isle has earned a reputation for not always being the most budget-friendly, you can score some great deals in Ireland. And if you can earn or set aside just a couple dollars a day, a trip to Ireland is within your reach.  Here are some of my tips and secrets for planning your trip and saving money on your Ireland vacation.
All prices and sales were current at the time of the article's publication, and may be subject to change. Airfare prices shown are for roundtrip fare from Minneapolis-St. Paul as the starting point.
How to Save on Airfare in Ireland
The airfare to Ireland is usually the most significant expense. There are several ways you can adjust your travel plans to save.
1. Consider flying into Shannon or Belfast instead of Dublin. Flights there are often cheaper.
2. Try the off-season. Summer and Christmas are the most expensive times to visit. You can usually find great deals for spring time travel. Check in advance though to see when the sites you want to visit will be open.
3. While most U.S. based budget airlines don't have flights to Ireland, you can book a budget flight to Ireland with JetBlue.
4. Travel search sites like Kayak, Travelocity, Orbitz, or Expedia can find great deals (comparing flight prices across multiple airlines), Google Flights is usually your best bet to find the lowest airfare price
For example, right now those travel sites listed above all gave a figure around $700 as the cheapest flight to Ireland this fall (late September), but Google Flights returns a 1-stop, round-trip flight to Dublin for $617.
5. All-inclusive deals on sites like Tripadvisor can be a great bargain where you can find package deals (airfare and accommodations included) to Ireland starting from $800.
And if you book you trip on Tripadvisor from Swagbucks, you can get 4% cash back. (Meaning Swagbucks will pay you $32 if you book on Tripadvisor with a link from their website.)
6. Save up to 50% or 60% (or more) when you bid for your flight price on flight auction sites like Priceline. Airlines would rather get some airfare, even reduced, than flying with empty seats. Enter your travel dates, credit card info, and bid. Your offer can be accepted or declined.
Similar to Tripadvisor, if you book your travel on Priceline from Swagbucks you'll earn cash back bonuses of up to 4%.
7. Follow travel bloggers like Thrifty Traveler. Often these bloggers know how to find dirt-cheap airfare and travel deals. For example, if an airfare accidentally publishes a flight price of $50 vs $500 (but is still required to honor the deal if you book your flight before the airline corrects the error), Thrifty Traveler will let you know!
And that's just one hack. My coworker Sam follows their site religiously, and every few days shares deals with me that he finds on their site. Like roundtrip airfare to Paris or Iceland for prices $169. It's definitely worth signing up to get their email alerts!
8. Groupon has phenomenal hotel travel deals at extremely low prices. You can save up to 70% or more off airfare inclusive travel packages to destinations all around the globe, including Ireland. And if you book with Groupon from InboxDollars, you'll earn 5% cash back.
At the time I wrote the article, there weren't any air-inclusive getaways listed (due to COVID-19 making travel difficult). Not surprising, given that they feature deals only a couple months out. But it's definitely worth checking Groupon Getaways before you book your next trip.
How to Save on Hotel Accommodations in Ireland
After airfare, the next most significant chunk of change you will spend is lodging. Other than the usual advice of "shop around" and "book early" to get the best rate possible, I do have some additional suggestions.
I have found that the best places to visit where I can save the most money are the places that are not frequented by tourists (at the time of the year that I am visiting).
9. I try to avoid staying in major cities (Dublin, Cork) or other tourist hot spots (Ring of Kerry). Instead, I find that visiting the west coast along the Great Atlantic Way or other small villages is a great way to save on accommodations in Ireland.
10. If you do want to stay in a big city, avoid the city center. Choosing to stay just a couple miles away can save you big money and help you uncover some of hidden gems off the beaten path. If you venture a few miles further out, you could enjoy the charm of an Irish farm (with sheep and sheepdogs) or quaint country houses.
11. Travel deal sites like LastMinute.com, BargainBreaks.ie, and Kayak can list prices as low as $15/night. Be sure to read the fine print and understand any additional fees they might charge and what their cancellation policy is. Also make sure to read reviews.
12. Find hotel coupons and cash back deals when you book your hotel on Swagbucks. With Swagbucks, you can find promo codes for up to 10% off your booking, earn cash back rebates for every dollar you spend on a completed hotel stay, and earn up to 15% cash back (or $500) for buying a hotel gift card.
13. Consider a cozy Bed & Breakfast. It's a unique experience to stay in a cottage, castle, or other Irish home. Pricing and amenities can vary quite a bit, but a Google search for Ireland Bed & Breakfast stays in late summer showed prices starting at $28.
How to Save on Exploring Things to Do in Ireland
There are plenty of ways to save on things to do in Ireland, and on getting around the island to all of your destination spots.
14. Having a rental car is a great choice to save money. Find great deals with an Enterprise car rental in Ireland or Auto Europe boasts the best rates in Ireland. Book through Swagbucks, and earn up to 3% cash back on your car rental with Auto Europe or Enterprise coupons. Additionally, there is a 30% off Auto Europe promo code on Swagbucks that is good through July 2025.
15. Get a manual transmission vehicle instead of an automatic. If you can handle driving a stick, on the left side of road, shifting with your left hand, you can save a ton of money over getting an automatic rental vehicle.
16. Avoid renting your car from the Dublin airport. I've taken the train from Dublin across the island to to the Shannon airport and picked up my car, saving a couple hundred euros.
17. Ireland rail passes can be a great value. Rail lines fan out from Dublin to major cities and neglect much of the scenic countryside. (Buses do cover these rural areas that rail passes leave untouched.) But if you stick with larger cities, a rail pass will save you money and will offer a discount on many international ferries. Figure out if an Ireland Rail Pass makes sense for your trip and how tho choose the best rail pass for your travel needs.
18. Buses are cheaper than trains, and also cover city-to-city routes. For example, going from Dublin to Galway via bus is only $15 whereas trainfare will cost $20 or more.
19. For meals, you can save day-to-day during your try by doing what the locals do. Hit a local grocery store like Aldi or Lidl and buy what you need for the day. They have great options for "on the run" meals, and deli counters are an excellent place to hunt down a bargain.
20. Avoid tourist pubs or pubs with the label "Best Pub in City". These are ones where you will have to pay extra for that pint of Guinness. If you are looking to enjoy a night out and a couple of drinks, find out where the locals go.
21. Consider getting a Heritage Card.  It will provide you with admission to all State run heritage sites in Ireland for one year, including Newgrange, Glendalough, Donegal Castle, and the JFK Memorial Park and Arboretum. Already offering you a discount, there is a further reduced rate for students, children, seniors, and families (up to 7).
Check out Free Things to Do in Ireland
22. There are plenty of free national heritage sites for you to enjoy. From big cities to small rural farms, you'll find free things to see and do across all of Ireland.
-Ferns Castle
-Ballyhack Castle
-Wexford Wildfowl Reserve
-Fore Abbey
-Famine Warhouse 1848
-Ballycroy National Park
-Doe Castle
-Newmills Corn and Flax Mills
-Gallarus Oratory
-St Mary's Church of Gowran
-Kells Priory
-Listowel Castle
-Connemara National Park
-Coole Park
-Skelig Michael
-Castletown
-Maynooth Castle
-Dunmore Castle
-Heywood Gardens
-Corlea Trackway Visitor Centre
-Rathcroghan Visitor Centre
-Dungarvan Castle
-Dwyer McAllister Cottage
-Kilmcurragh Arboretum
-Wicklow Mountains National Park
-Áras an Uachtaráin
-Arbour Hill
-Garden of Remembrance
-Royal Hospital of Kilmainham
-Ashtown Castle in Park
-National Botanic Gardens
-Iveagh Gardens
-St Audoen's Church
-St Stephen's Green
-War Memorial Gardens
-Altamont Gardens
-Dromore Wood Nature Reserve
-Scattery Island
-Doneraile Park
Whether you're planning your first Irish adventure or your tenth, hopefully you've found these tips helpful. I'm itching to take my next trip there. I have been spending some of my social distancing time at home researching new places to visit in Ireland in the future.
And while the price tags of $1,000 or more for a trip can sound hefty, consider it takes just $2.74 a day to get to $1,000 in one year. With surveys, trivia, cash back shopping, coupons, scanning barcodes, games, and watching videos, InboxDollars offers plenty of ways to help you earn cash online and cross that finish line. You can use your funds to create a sinking fund and afford that dream holiday . Erin go Bragh!
Most offer earnings will be credited to the member's InboxDollars® account within a few business days of offer completion. Some offers may credit immediately, while others may take up to 30 days to credit. Members should read and comply with all requirements of an offer to ensure timely credit.
InboxDollars® credits members for completing offers based on information we receive from our Advertisers. Thusly, the Advertiser has the final say in whether or not a member is credited for completing an offer. For more information, please read full terms of CASH OFFER CREDITING.