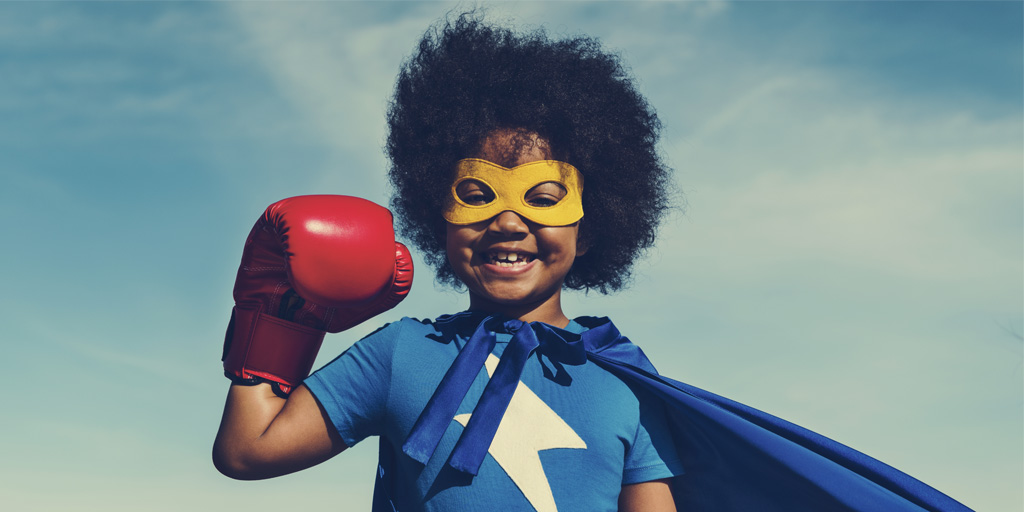 Cheap Gas & Free Gas Deals: 9 Knock-Out Hacks
Find Free Gas, Gas Assistance, and Cheap Gas Stations Near Me
Gas is a major expense. Whether you're looking for ways to shave down your gas bill, or you're in a pinch and need to fill your tank to get to work, there are plenty of ways to get help.
We've compiled the best gas discounts and ways to score free gas cards below, including advice on what to do if you're experiencing hardship and need gas money now.
1. Earn Free Gas Cards
You can earn free gas cards on rewards money sites and rewards apps for taking short surveys, printing coupons, scanning barcodes, scanning receipts, and other activities.
You won't get rich with these rewards sites, but you can earn money doing surveys or completing other tasks members can earn enough to cover a tank or two of gas.
Get Free Gift Cards and Free $5 from InboxDollars
Earn PayPal money and prepaid Visa cards on InboxDollars that you can redeem at the pump. InboxDollars also offers prepaid Jiffy gift cards you can use for maintenance and repairs. You'll also get $5 free to get started when you sign up.
Earn Free Gas Cards on Swagbucks
You can earn gas gift cards to Sunoco, Chevron, or Exxon Mobil gas stations on Swagbucks. Gas gift cards can be redeemed for free gas or in-store items. PayPal and prepaid Visa cards also offered.
Earn PayPal and Visa Rewards on ShopAtHome
Earn PayPal and prepaid Visa gift cards on ShopAtHome. Easy rewards redemption process.
Earn Shell Gift Cards on Prize Rebel
You can earn free Shell gift cards for taking surveys and completing offers on Prize Rebel. Shell gift cards can be used for free gas or in-store merchandise at Shell stations.
2. Get Free Gas Cards with the Best Supermarket and Gas Station Rewards Programs
Many supermarkets and pharmacies have generous gas rewards programs so you can save on fuel with gas rebates, gas discounts, free gas cards online, and other gas card deals.
CVS Pharmacy Free Gas Promos
CVS will occasionally hold promotions offering free $10 gas cards with the purchase of $30+ on featured products. Check their website or your local store for the next promo.
Safeway Fuel Rewards
Safeway stores offer fuel rewards at Sunoco stations. For every $100 that you spend, you get 10-cents off per gallon. Rewards can be combined for a savings of up to 20 cents per gallon. Savings are good for up to 20 gallons per transaction.
Kroger Fuel Rewards 
Kroger has a fuel rewards program where customers earn 1 point for every dollar spent in-store. For every 100 points earned, save 10-cents off per gallon. Savings are good for up to 35 gallons, which is a generous fuel reward program cap. Redeem your Kroger fuel rewards at Shell stations.
Albertsons' Fuel Rewards
Albertsons' will give you one point for every dollar you spend on groceries or pharmacy and two points for every dollar you spend on gift cards. Once you get 100 points, you get a reward of 10-cents off per gallon. You can combine fuel rewards to save up to $1 off per gallon of gas at Von, Tom Thumb, Texaco, Safeway, Randall's, or Albertsons' gas stations.
Stop & Shop Fuel Rewards
Stop & Shop gives shoppers 10-cents off per gallon for every $100 that you spend. You can combine the fuel rewards savings to save up to a whopping $1.50 off per gallon. These points do expire after 30 days. Be sure to use them in time.
Winn-Dixie SE Grocers Rewards 
Winn-Dixie offers shoppers fuel-saving perks with their SE Grocers Rewards. With this fuel rewards program, shoppers earn 1 point for every $2 spent on eligible items. For every 100 points you earn, you'll get $1 off of on groceries or 5-cents off per gallon at participating gas stations.
Harris Teeter Fuel Rewards
Harris Teeter offers customers 1 point for every dollar they spend in stores, 2 points for every dollar spent on select gift cards, and 50 points for eligible prescriptions filled in their pharmacy. For every 100 points, save 10-cents per gallon on gas for up to 35 gallons. Redeem your fuel reward at participating BP and Amoco stations as well as Harris Teeter Fuel Centers.
Price Chopper Fuel Rewards
Price Chopper gives customers 10-cents off per gallon for every $100 spent in stores. Redeem up to 20 gallons worth at participating Sunoco stations.
Fred Meyer Fuel Rewards
Fred Meyer customers get 1 point for every dollar they spend. After you've reached 100 points, you'll save 10-cents off per gallon. Points can be redeemed for up to 35 gallons of gas per transaction at Shell or Fred Meyer gas stations.
Shop 'n' Save Fuel Rewards
Shop 'n' Save gives customers 10-cents off per gallon for every $50 they spend in stores. This makes their fuel rewards program twice as generous as most other supermarkets. Redeem your perks at Sunoco stations.
Hy-Vee Fuel Perks
Hy-Vee customers don't earn a set reward amount with every dollar spent. Rather, customers fuel perks for purchasing select grocery items. For example, the purchase of select ice cream may earn you 8-cents off per gallon on your gas purchase. There are multiple feature items that change weekly. Redeem your fuel rewards at Casey's, Shell, PDQ, or Hy-Vee gas stations.
Cub Foods Fuel Rewards 
Cub Foods offers customers fuel rewards at local Holiday gas stations. For every $100 spent in stores, earn 10-cents off per gallon. You can earn up to $1.50 off per gallon and redeem for up to 20 gallons within one transaction.
3. Check Out Speedway Rewards and Other Gas Station Reward Programs
Speedway, Holiday, and other gas station chains across the country offer great fuel rewards and some of the best gas cards and gas prices you'll find.
Speedway Rewards
Speedway Rewards or "Speedy Rewards" members earn points for every purchase. You can redeem points for a free Amazon gift card, free fuel, free in-store merchandise, or free gift cards to Target, iTunes, Subway, and other retailers. Top point prizes include free gas gift cards for $100 or $200. Speedway locations will usually price match on gas prices. They accept Holiday gas coupons and gas coupons from other competitors.
Holiday Rewards
Holiday Rewards members get fuel and food perks. Free Holiday gas coupon for 5-cents off per gallon every day (up to 75-cents free gas per day), buy 7 get 1 free for donuts, cookies, sandwiches, and pizza, and buy 10 get 1 free for coffee and fountain drinks.
Shell Fuel Reward
Join the Shell Fuel Rewards program and save 5-cents per gallon on gas at Shell stations. Shell partners with other retail, dining, and travel brands to offer additional savings. Get 10-cents off per gallon for every $50 you spend at over 10,000 participating restaurants and bars. Get 5-cents off per gallon for every $50 you spend when you shop online. And for travel, you can save 5-cents off per gallon for every $50 you spend when booking hotels, flights, car rentals, cruises or other vacation packages.
BPme Rewards
BPme Rewards members save 5-cents off on every gallon of gas at BP or Amoco stations. Special bonus offers for additional fuel rewards and other savings regularly crop up in the rewards app.
Exxon Mobil Rewards
Exxon Mobile Rewards members earn points on qualifying purchases. Redeem points for fuel rewards, coffee drinks, car washes, and other featured bonus offers.
Pilot Flying J Rewards
Pilot Flying J Rewards members will receive points for purchasing featured products or services at any Flying J location. Redeem points for food, WiFi, free showers, and other rewards.
Circle K Easy Rewards
Circle K Easy Rewards members earn points that you can redeem for K Cash.  K Cash is redeemable in Circle K stores. Earn 10 points on every gallon of gas or 20 points on every dollar you spend on snacks, food, and non-alcoholic beverages. Every 2,000 points can be redeemed for $2 in K Cash.
Maverik's Adventure Club
As a Maverik's Adventure Club member, you'll save 2-cents to 6-cents per gallon on gas.  You can also earn TrailPoints for making in-store purchases. TrailPoints can be redeemed for offers in-store. You get a free fountain drink just for signing up.
QuikTrip QT Reward
Join QuikTrip QT Rewards and earn points for purchasing qualifying merchandise and gas. Earn 1 point for every $2 in eligible store purchases and 1 point for every 2 gallons of gas. Each point you earn can be redeemed for 1-cent off per gallon.
76 Gas Card Rewards
There are a couple of ways to earn rewards with a 76 gas card. With the Drive Savvy Rewards Credit card, you get top tier fuel savings every time you fill your tank.
The My76 App is another way to earn free fuel rewards. You can save up to 25-cents per gallon when you pay with a qualifying credit card linked to the app. On top of the gas savings, it's quicker and easier to pay at the pump or in-store.
Additionally, earn Kickbacks with the loyalty 76 gas card. Sign up for the KickBack Points Program and earn points on your purchases at participating 76 stations. Redeem your points for great prizes like free 76 gas cards, free food, free drinks, and other merchandise and rewards.
4. Best Apps to Get Free Gas & Discounted Gas
There are plenty of free apps keeping tabs on cheap gas prices in your neighborhood and other zip codes.
Get $5 Free for Joining GasBuddy
GasBuddy helps you save up to 25-cents off per gallon at gas stations across the country. When you join for free, GasBuddy offers $5 in free gas. To get GasBuddy savings, you need to securely link your checking account. (There is no credit check necessary.) You'll be sent a free GasBuddy card that you can use at thousands of gas stations across the country. Then when you pay with GasBuddy, you save money on every gallon.
Get the Best Gas Prices with GasGuru
GasGuru is a free gas app that gives you the best gas prices in your area. The app gets its data from the Oil Price Information Service (OPIS) which means the prices are always current. GasGuru will also give you GPS directions to the cheapest gas station near you, and has easy social sharing features so you can let your friends know where the cheap gas is at. You can find Gas Guru in iTunes and Google Play.
Get Special Gas Discounts Only for Waze Members
Waze, the popular GPS app, also gives you the best gas prices. Use the Waze app to navigate to the cheapest gas station on your route, or go to a partner gas station. There you'll enjoy special discounted gas savings only for Waze users.
5. Other Ways to Find the Cheap Gas Stations
In addition to the great gas apps, there are other ways to find the cheapest gas near you. Here are some other resources.
Find the Cheapest Gas Prices Across the Country on Geico
Geico shares the cheapest gas station prices near you. Just enter your zip code and Geico will find the best gas prices.
Autoblog.com Shares the Cheapest Fuel and Fuel Type for Every Zip Code in the US
Autoblog.com provides a directory of cheap gas prices across the country. You can filter your search by city, state, or zip, and by the type of fuel you want.
Follow Gas Price Trends on AAA and Budget for Future Trips and Gas Prices
AAA tracks gas prices. Look at how prices are trending. Look at where average gas prices are by state, by zip code, or across the country as a whole. They also forecast future discounted gas prices and when gas prices will peak.
Track Gas Prices and Get Fuel Saving Tips from the US Department of Energy
The US Department of Energy lists gas prices across the United States on www.fueleconomy.gov. Compare national vs regional gas prices and get tips to save even more on gas money.
6. Save Mad Gas Money by Driving More Efficiently
The U.S. Department of Energy recommends several easy things you can do to save up $1.00 per gallon or more on your fuel costs.
Halt the Road Rage and Save Up to 99-cents per Gallon
Rapidly accelerating, weaving, speeding, and rough braking waste a ton of gas. Aggressive driving can worsen your gas mileage by 15% to 30% on highways and 10% to 40% in city or stop-and-go traffic. Stop the road rage, save on gas money.
Speeding Costs You Up to 35-cents per Gallon or More
Gas mileage will typically decrease rapidly once you've reached speeds of 50 mph or greater. Each additional 5 mph that you drive above 50 mph is like paying an additional $0.17 per gallon in gas money.
Combine Trips and Save Twice as Much Fuel.
When you combine multiple errands or trips into one, you can save time and gas money. When you start a cold (vs warmed up) car engine, it takes more fuel. Making several short, separate trips that start with a cold engine can use up to double the gas as one longer trip with multiple stops over the same distance.
Use the Right Motor Oil and Keep Tires Inflated
When you use the recommended grade of motor oil, you can improve your gas mileage by up to 2%. Go with the car manufacturer's recommendation and also look for the "Energy Conserving" label on the oil container. Similarly, keeping your tires inflated will improve overall performance and gas mileage. Under-inflated tires can lower your fuel performance. Additionally, tires that are properly inflated perform safer, driver better, and will last longer.
7. Buy Discounted Gas Gift Cards
You can buy discounted gas cards on a number of different gift card reseller sites. When folks get gift cards that they don't want, they can sell them for cash. For example, you might sell a $100 Pottery Barn gift card for $70. The gift card site could sell it to a buyer for $85. You get cash for a gift card you don't want, the buyer gets a discount, and the gift card site gets their cut.
Available gas gift cards change a lot. There isn't one site that has the best gas cards, so it's a good idea to check all of these sites from time to time. You can also set up email alerts. You'll get notified when the best gas gift cards become available.
Save Up to 4% on Gas Gift Cards and Up to 30% on Automotive Gift Cards with CardCash
CardCash sells discounted gas gift cards and auto gift cards to a number of different retailers including BP, AutoZone, Shell, JiffyLube, Exxon Mobil, Speedy, Chevron, Holiday, 76 Gas, NAPA, O'Reilly, and Firestone. Fuel discounts generally range from 1% to 4% off the gift card face value. Auto center gift card discounts generally range from 10% to 30%.
Save Up to 12% on Gas with Cardpool
Cardpool sells a number of automotive and gas gift cards. At the time of this article's publication, Cardpool had gift cards for Exxon Mobil, Marathon Gas Stations (up to 12% off), Costco, and Auto Zone
.Find a Wide Range of Gas Gift Cards on GiftCard Granny
GiftCard Granny sells discounted gas gift cards to a number of different gas stations. Featured gas station merchants include Oil Can Henry's, 76 Gas, Citgo, Conoco, Flying J, Gulf Oil, and Sinclair.
Buy Discounted Gas Gift Cards on GC Spread
GC Spread sells gas gift cards to 76 Gas, Speedway, and other fuel stations.
8. Get Free Gas Vouchers Near Me from Community Groups
Many charities and community groups provide free gas vouchers for individuals who are facing hardship. While it may be uncomfortable to ask for free gas money, there are organizations that can and want to help.
Because it can take time to coordinate free gas assistance, reach out to an organization before your tank hits empty. If you've struggled with gas money before, it will probably happen again. Don't wait until you're stranded to figure out how to get free gas.
Free Gas Vouchers from the Salvation Army
Many locations of the Salvation Army offer free gas vouchers. Find a Salvation Army location near you to request a free gas voucher.
Free Gas Vouchers and Other Emergency Relief from Community Action Agencies
Community Action Agencies (CAA) provide emergency relief throughout the country and many provide free gas vouchers. Ask for a free gas voucher at a CAA location near you.
Get Free Gas Vouchers or Gas Money from The United Way
The United Way may be one of the best-known charitable organizations. They help individuals and families in need. The United Way provides disaster assistance, emergency aid, housing assistance, transportation assistance, and more. To get help or learn if you qualify for a free gas voucher or free gas money, reach out to a United Way center near you. Or simply dial the United Way helpline at 2-1-1.
9. Get Free Gas Vouchers from Churches and Religious Groups
You can check with different churches for free gas vouchers. Most faith-based organizations work with the community to support families in need. As with the CAA and Salvation Army, there are income requirements. Assistance can include housing, utilities, childcare, food, healthcare, free gas vouchers or gas money, bus passes, and more.
Get Help with Gas Money and Car Repairs from Love Inc.
Love Inc. is a national faith-based coalition of churches across the country. Love Inc. has a call center that gets calls from people who need help with gas money, rent, car repairs, and more.
Get Gas Vouchers and Other Assistance from Episcopal Churches
Episcopal churches across the U.S. offer assistance to low-income families, including free gas vouchers. Contact an Episcopal church near you for assistance.
Get Free Gas Vouchers from Jewish Federation of America
The Jewish Federation of America coordinates with many local and national charities to provide assistance to those in need. Free gas vouchers can get distributed.
Get Free Gas Money and Access to Other Government Assistance from Lutheran Social Services
Lutheran Social Services is a non-profit church-based charity that helps low-income families in the community. They partner with government agencies and other charities to distribute food, housing, utility assistance, free gas money, and more.
Get Free Gas Vouchers and Other Aide from Catholic Charities
Catholic Charities has provided assistance to community members for over 100-years. This assistance includes help paying rent, utilities, groceries, clothing vouchers, free gas vouchers, and other needs.
Get Free Gas Vouchers, Free Bus Fare,  and Other Assistance from St. Vincent de Paul Catholic Church
St. Vincent de Paul Catholic Church is a charity arm of the Catholic Church. They support families experiencing illness or financial difficulty. They help with a wide range of services including free clothing, eviction prevention, mental health services, prescription drug assistance, free gas vouchers, bus fare, housing assistance, and more.
Keep the Money Hacks Coming
Those are our 9 best hacks for getting free, cheap, or discounted gas. If you've found this post helpful, please share it with friends and family on social! We all have friends and family who love scoring big with insider savings tips.
For more life hacks, deals, freebies, and money-saving tips, check out these 21 ways you can score free Amazon.com gift cards or these 12 easy ways to earn $30 online with InboxDollars.
Most offer earnings will be credited to the member's InboxDollars® account within a few business days of offer completion. Some offers may credit immediately, while others may take up to 30 days to credit. Members should read and comply with all requirements of an offer to ensure timely credit.
InboxDollars® credits members for completing offers based on information we receive from our Advertisers. Thusly, the Advertiser has the final say in whether or not a member is credited for completing an offer. For more information, please read full terms of CASH OFFER CREDITING.