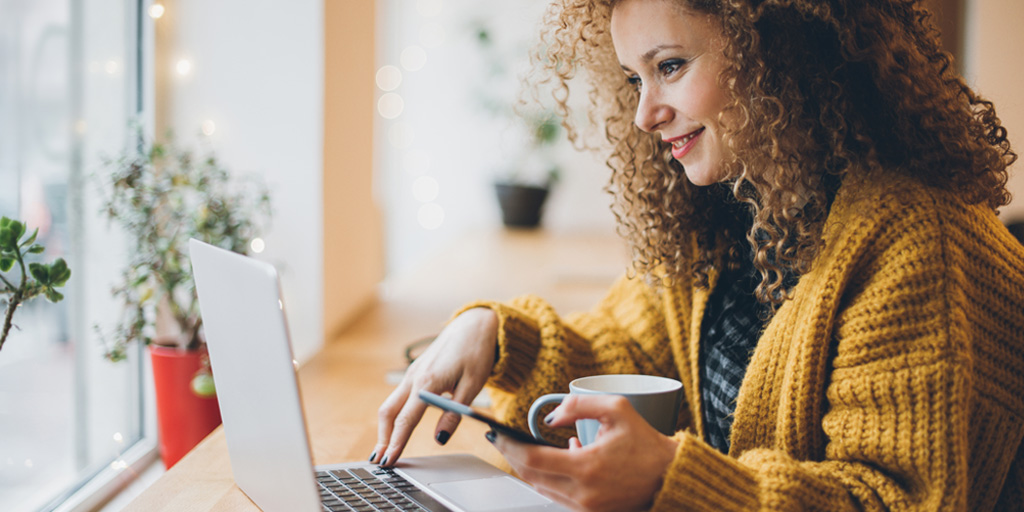 Earn $10 in 10 Minutes by Completing These Free & Easy Offers
Did you miss these easy, free offers? Complete them now and earn $10 in 10 minutes.
InboxDollars is a great way to earn PayPal rewards, cash, and gift cards. While most people think of surveys when they think of InboxDollars, don't forget the offers page. The InboxDollars offers page is filled with tons of unique offers, from sandwiches to flowers to coupons.
While many are exclusive savings and deals for our members (i.e. first month free subscriptions or 40% off savings), there are a handful of free offers that offer a quick payout simply for signing up.
Those types of offers are always changing. To make sure you're not missing out, the key is to check the offers page frequently AND make sure you're checking out the offers on both your desktop and your mobile device.
If you're not an InboxDollars members now, it's free to join. It takes 30 seconds to sign up and start to earn real cash. You can sign up from any device. Even if you don't have the InboxDollars app installed, you can complete all of the mobile offers by going to inboxdollars.com from your phone's browser. The mobile site has enlarged font and icons and is easy to navigate.
This month, we have some great, free offers you can complete in about 10 minutes that will pay you at least $ 10 so you can earn $10 now.
How to Get $10 Now
1. Sign up for Green Dot, earn $2.00
Green Dot is the banking that works for you and with you. Get paid up to 2 days earlier and receive 3% cash back on your online purchases like Amazon, Uber, and Walmart.com. Join now through InboxDollars and complete your registration to earn $2.00.
2. Join Nielsen Computer & Mobile Panel, earn $5.00
Surf the internet and get a chance to win $10,000 with Nielsen Computer and Mobile Panel sweepstakes! Nielsen Computer and Mobile Panel analyzes the internet usage of people like you to better understand internet searching behavior to create advanced products and services. Surf anywhere, anytime and be 1 of 400 monthly winners. Sign up through InboxDollars and earn $5.00 when you register your internet devices.
3. MobileXpression, earn $2.00 & Amazon Gift Card
Become a part of an elite market search community. Your opinion will help improve the mobile Internet. By MobileXpression you're able to help shape the future of the Internet by sharing your surfing activities. Sign up through InboxDollars today and earn $2.00. In addition, you'll get a $5 Amazon gift card when you stay a member for 7 days.
4. Vote on Aquafina vs Dasani, earn $2.00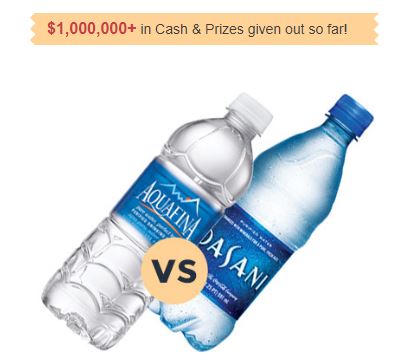 Aquafina or Dasani? Which do you prefer? Let us know and complete a short survey. For registering, you'll be eligible to win cash prizes and earn $2.00 from InboxDollars.
Make sure to sign up with the Aquafina vs Dasai offer link to earn your $2.00.
5. Sign up for free makeup samples with Cosmetics Samples&Savings, earn $2.00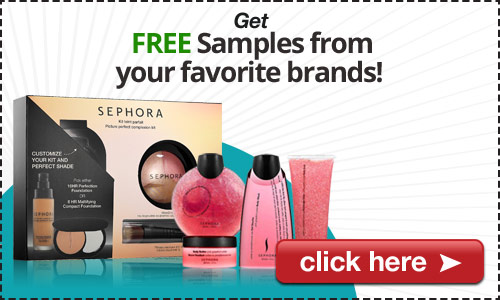 This offer is for ladies only (sorry guys). Join the Cosmetics Samples&Savings community and you'll get matched with the best free makeup samples available. In addition, InboxDollars will pay you $2.00 for signing up.
6. Sign up for free Mr. Clean samples and earn $2.00.
Sign up and complete your registration with free Mr. Clean samples and earn $2.00 in your InboxDollars account. Once you finish your registration, your free samples are on the way!
7. Sign up for free grocery samples from Cool Savings, earn $1.25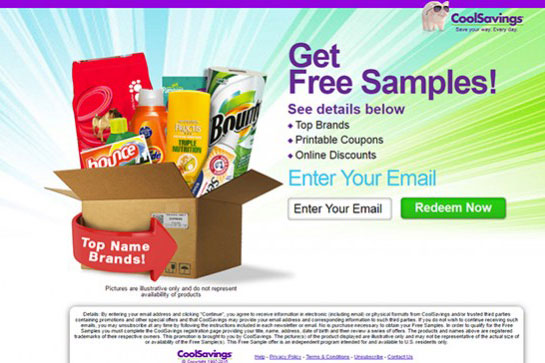 It's as easy as that. Sign up for Cool Savings and submit your valid information, you'll score free samples and InboxDollars will pay you $1.25. And on InboxDollars' own coupons page, you can find more free grocery coupons. The coupons page features hundreds of free grocery coupons from top brands like Tide, General Mills, Pampers and more.
8. Join LifePoints, earn $2.00
Get rewarded for taking paid surveys and join LifePoints. You can influence top companies around the world and their products! Get $2.00 when you sign up through InboxDollars when you confirm your registration and take your first survey.
Beyond Your First Free 10 Dollars
Signing up for all these offers will help add $10 or more to your InboxDollars account. While you may have tried out some of these before, which of these have you missed out on?
There are plenty more free offers you can complete on InboxDollars. You can also earn money watching videos, taking real cash surveys, and earn money playing games online.
Cash out your earnings with free PayPal money, a cash check, a prepaid Visa gift card, free Amazon.com gift card, free Target eGift card, or a prepaid gift card to another another major retailer.
Most offer earnings will be credited to the member's InboxDollars® account within a few business days of offer completion. Some offers may credit immediately, while others may take up to 30 days to credit. Members should read and comply with all requirements of an offer to ensure timely credit.
InboxDollars® credits members for completing offers based on information we receive from our Advertisers. Thusly, the Advertiser has the final say in whether or not a member is credited for completing an offer. For more information, please read full terms of CASH OFFER CREDITING.