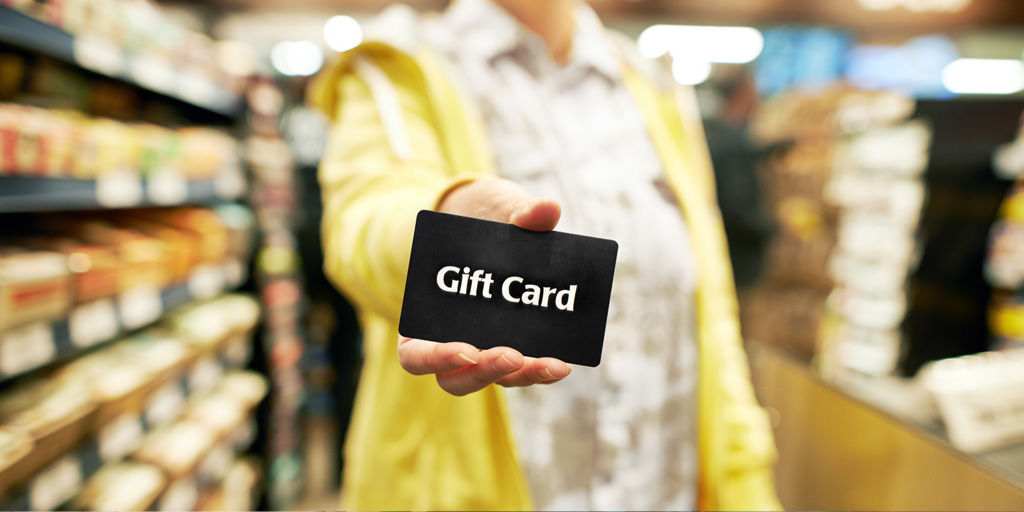 Find Out These Common Ways Retailers Cheat You Out of Gift Card Funds…and 9 Things You Can Do to Fight Back
Don't Let Retailers Cheat You Out of Gift Card Funds
Greetings blog readers. Today's topic is a friendly reminder with money-saving tips from your frugal friends here at InboxDollars!
While you may think of InboxDollars as just a great place to earn free Target card, Amazon.com eGift cards, and other retailer rewards, we've also got the low-down on how to make the most of your gift card rewards so you don't lose out on total funds.
With birthdays, graduations, and other holidays, there's a good chance that you've received a gift card or two in the past year. Whether you love them for their convenience or loathe them for their hassle and impersonal nature, gift cards are multi-billion dollar business. 
But gift cards have often proven to be a much better gift to retailers than to those who receive them. A National Public Radio study estimated that over $41 billion in gift cards, issued over a 6-year period had never been redeemed. $ 41 billion in free money went unclaimed. $ 41 billion. A large portion of this unredeemed windfall was on cards partnered with major credit card companies like Visa and MasterCard, meaning the dollars could be spent anywhere. That's a staggering amount of money to retailers, restaurants, and businesses across the country.  
For many years, card issuers were allowed to use some downright Grinch-like practices to make sure cards weren't redeemed. Such a large portion of funds was going unused that Congress stepped in and in 2009 passed legislation to regulate gift cards. These laws helped tremendously, but it's still estimated that roughly $1 Billion dollars in gift cards go unused every year.
You don't have to fall victim to gift card Grinches if you read these handy tips to understand how modern gift cards (especially Visa and MasterCard branded) work. 
Oh - and keep in mind these are tips for U.S. gift cards. International gift cards are a different beast with different regulations - but the principles are the same. You have funds to use at a specific retailer based on the card issuer.
Here's the breakdown of 9 easy steps you can so you don't get cheated out of gift card funds:
1. Activate your gift card.
Some gift cards need to be activated by calling a 1-800 number usually located on a sticker across the face of the card, inside cardboard packaging. Or you may have to look for the "customer service" label in the small print on the back of the card. Follow the automated instructions to complete activation.
2. Add a zip code to your gift card. 
Some gift cards require a zip code for verification for certain purchases, like online shopping or pay-at-the-pump gas stations. This is again done via the 1-800 number. The zip code doesn't need to be your actual zip code but you need to set  an actual gift card zip code and remember what the the gift card zip code is.
3. Set a PIN for your gift card.
In order to use some gift cards for in-store purchases, you'll need to set a PIN (personal identification number). Many gift cards will allow you to choose a PIN by entering it into the keypad at the card terminal when you first use the card. However, sometimes this doesn't work and it's always safer to set a PIN ahead of time through the 1-800 number. Some cards only provide menu options to delete the current PIN, prompting you to use the card at a card terminal again to set up a new one. In this event, listen for a menu option to speak to a live representative. Usually, they can set the PIN manually ahead of time so it's sure to work.
4. Beware of gift card maintenance fees.
Many cards charge maintenance fees on card funds that remain active for long periods, so it's always best to use your funds as soon as possible, preferably within the first 12 months. Again, check the small print on the back of the card to be aware of this.
5. Remember the expiration date for funds.
Due to the new laws, gift card funds can't expire for 5 years as long as the card is used at least once every 12 months. That means you initially have 12 months to use your card, either from the time of activation or from the month on the card's expiration date in the current year.   
6. Remember the expiration date for cards.
While those rules apply to card funds, the cards themselves can be a different story. This confusing concept is usually identified by something like "Card Expires 12/1/2019 but card funds never expire" printed on the front of the card. If you're like most gift card recipients, you've probably lost or forgotten to use a gift card which no longer works because the card expiration date is past. But in many cases, even though the card itself is expired, the funds remain active and are still usable. All you need to do to access them is call the 1-800 number, and choose the menu item to request receive a new active card. Unfortunately, you'll have to wait a bit to receive it, but once you do, your gift card funds will be active and spendable once again.  
7. Go online to activate or manage your gift card.
Many gift cards issued by large retailers have web portals or even smartphone apps that allow you to access these card options without calling a 1-800 number. Check the packaging or back of the card for details.
8. Keep track of your gift card balance.
A handy tip to keep track of the balance of the card when you're out and about is to ask merchants to write the new balance on the card itself with a Sharpie. Most clerks have a Sharpie handy and often the new balance is printed on the receipt.    
9. Use multiple gift cards for a single transaction.
Perhaps most importantly of all, don't be afraid to ask merchants to process multiple payments to use up gift cards with all the small amounts remaining. It's always polite to ask first, but most merchants these days are experienced with gift cards. If you have the current amounts written right on the card the transaction will be even easier. Don't be afraid to use that $0.94 remaining on one card, $20 on another, and some change from your pocket to make up the rest!
Final thoughts on gift card hacks.
Gift cards can sometimes seem like a lot of hassle. Expiration dates, PIN numbers, fees, and 1-800 numbers can be overwhelming when you actually try to spend that money. If you're putting off the idea of calling that 1-800 number or hopping online to manage your balance, just think about how much money that small effort is worth. But figure this. A gift card worth only $10 may require 5 minutes of annoying work (calling a 1-800 number or hopping online) to make it usable.  But $10 for 5 minutes worth of work is like making over $100/hour - just to make a call or hop online. 
I hope these tips have been helpful. These days every cent helps, so take ownership of your gift cards and don't miss out on your money!
Most offer earnings will be credited to the member's InboxDollars® account within a few business days of offer completion. Some offers may credit immediately, while others may take up to 30 days to credit. Members should read and comply with all requirements of an offer to ensure timely credit.
InboxDollars® credits members for completing offers based on information we receive from our Advertisers. Thusly, the Advertiser has the final say in whether or not a member is credited for completing an offer. For more information, please read full terms of CASH OFFER CREDITING.