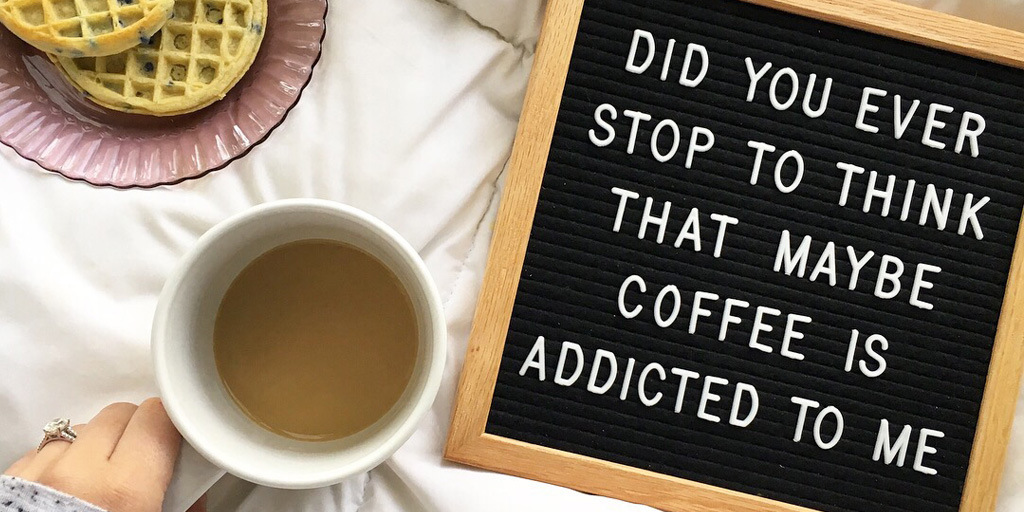 Free Starbucks Drinks: 6 Easy Ways to Score
6 Ways to Get Free Starbucks Drinks: Stop Paying for Your Starbucks Fix
Updated February 2, 2022
I love Starbucks. My go-to Starbucks drink is a caffè misto with almond milk. I don't love shelling out $3 a pop or more though each time I order a Starbucks drink. And while I'm not a die-hard Starbucks junkie, I haunt the Starbucks near me 2-3 times a week. This can get pricey.
For the adventurous, you can made your own blend out home. (Check out this recipe from our friends and The Grit and Grace Project for the perfect blended mocha recipe.)
But if you absolutely need your fix, here are some creative things you can do to earn extra cash and fund your Starbucks drink habit.
1. At work, I listen to nCrave videos instead of podcasts or YouTube and earn $150 a year.
I work in an open space office area, and my earbuds are always on to drown out the background noise. I used to listen to YouTube videos, podcasts, or current events, but a couple weeks ago I switched to nCrave videos on InboxDollars.
This InboxDollars video content can vary, and it's very heavy in current events and celebrity topics. It's light, it's fun, and it's entertaining. On a given day, I will earn $0.55 to $0.65 for doing InboxDollars videos.
I think the math works out to a couple cents for every set you watch. It's not a ton of money, but the earnings are real. If you only do it Monday-Friday, that's $12+ a month or nearly $150 a year. Build the rewards, and cash out with free gift cards to Starbucks.
Not bad if you were going to slip away into your headphones anyway. Especially since podcasts, YouTube, and music streaming services don't pay you anything. But with nCrave videos on InboxDollars, the rewards are enough to cover 43 free Starbucks drinks a year.
2. I make $91.25 a year printing online grocery coupons.
Printing coupons is another easy way to earn. On the InboxDollars Coupons page, you can earn 1-cent for every coupon that you print, up to $0.25 per day. This works out to $91.25 a year if you do it every day. (Which translates to 26 free Starbucks drinks a year.)
When you redeem the coupons in-store, you can earn even more. You'll get paid $0.10 for each coupon you redeem with no limit on these coupon redemption earnings.
3. Get 2 FREE drinks and free refills just for downloading the free Starbucks Rewards app.
When you download and sign up for the free MyStarbucks Rewards app you'll get a free Starbucks drink right away and enjoy other Starbucks deals and perks.
You'll get fresh brewed coffee and tea refills (during in-store visits) and a free Starbucks drink for your birthday. You'll also get notifications on the latest deals and Starbucks coupons and the ability to place your Starbucks order online and ditch the lines.
Starbucks Rewards members also get stars with every purchase. Redeem the stars for free Starbucks menu items and drinks. You get 2 stars for every $1 that you spend, in-store or at the Starbucks drive-thru.
Typically, this means you'll need to buy 18+ drinks to get one free, but if you're already going there a few times a week or more, it's worth it. The stars are free so don't throw away free Starbucks drinks!
4. Stop trashing receipts: make $150 a year for scanning receipts with rewards apps.
A number of different online reward clubs and cash apps will pay you for scanning receipts. These companies partner with different brands and market research companies doing in-store research. How much is Product A selling for in different stores and zip codes? What else are people purchasing with it? If we offer it on special, will people buy more of it?
There are different ways of getting paid for scanning your receipt. Sometimes you earn money for the purchase of certain featured items or certain categories (i.e. health & wellness). Other times, the reward may be just for submitting the receipt.
Many of these apps will also pay you for checking into stores or for scanning barcodes of products on store shelves.
Some receipt apps that will pay you cash:
-Fetch Rewards
-Ibotta
-Shoply
-ShopAtHome
-MyPoints
-Checkout 51
-Receipt Hog
-ReceiptPal
Many savvy shoppers will use several of these shopping apps. I myself use Fetch Rewards, Ibotta, ShopAtHome, MyPoints, and Checkout 51.
Earning amounts can vary, but I can usually clear $150-$300 a year by using these rewards apps. When you cash out with these apps, you can select PayPal or a free gift card. And yes, a free Starbucks gift card is definitely a payment option.
5. Carry your own Starbucks cup and save $24 a year.
This may not sound like a motivating figure. $24, that's all? But consider this: that's enough to pay for 7 free Starbucks drinks a year.
You're also saving the environment from loads of waste. Starbucks coffee cups (along with most disposable coffee cups) cannot be recycled. Mostly cardboard, they're also made of plastic (so that the cups don't get soggy).
Every time you bring your own cup or container, you'll save $0.10. When you save with every Starbucks visit, it can add up quickly.
Additionally, during holiday seasons, you can get a free Starbucks cup. The promo details may vary from year to year, but generally when you purchase some sort of special holiday drink, you'll get a free Starbucks cup that you can reuse on future visits.
6. Take advantage of free Starbucks coupons.
Yes, Starbucks coupons do exist. Generally, they're not the Sunday newspaper kind though. Sites like CouponCabin, Swagbucks, and Groupon will feature great Starbucks coupons and promos.
Deals can include:
-Free Starbucks menu item with the purchase of a drink
-Double Star Rewards bonuses
-Discounts on Starbucks gift cards (+ your balance will never expire and it's easy to check your Starbucks balance)
-Increased discounts for bringing your own cup (i.e. save $0.50 vs the usual $0.10)
-50% off Happy Hour drink specials
-BOGO's (buy one get one free)
While you're waiting in the Starbucks drive-thru line (or in-store), scan these deal sites.
129 Free Starbucks Drinks a Year
When you put all the pieces together, watching videos, scanning receipts, printing coupons, bringing your own cup, and getting the free Starbucks app, phew. That's a lot of free Starbucks drinks.
At an average of $3.43 per tall Starbucks drink, that's 129 free Starbucks drinks per year, or 2.48 free Starbucks drinks per week. And that's before you start adding on all the free coffee and tea refills and other Starbucks coupons and deals.
How many coffees are you drinking every year? And with your Starbucks fix covered, where else can you stash that extra cash?
For more insider money hacks and tips, check out other InboxDollars articles. Read about great ways to score free Amazon.com gift cards, how to get free diaper samples and other baby swag, and things you can do to get free gas cards and super cheap gas.
Most offer earnings will be credited to the member's InboxDollars® account within a few business days of offer completion. Some offers may credit immediately, while others may take up to 30 days to credit. Members should read and comply with all requirements of an offer to ensure timely credit.
InboxDollars® credits members for completing offers based on information we receive from our Advertisers. Thusly, the Advertiser has the final say in whether or not a member is credited for completing an offer. For more information, please read full terms of CASH OFFER CREDITING.