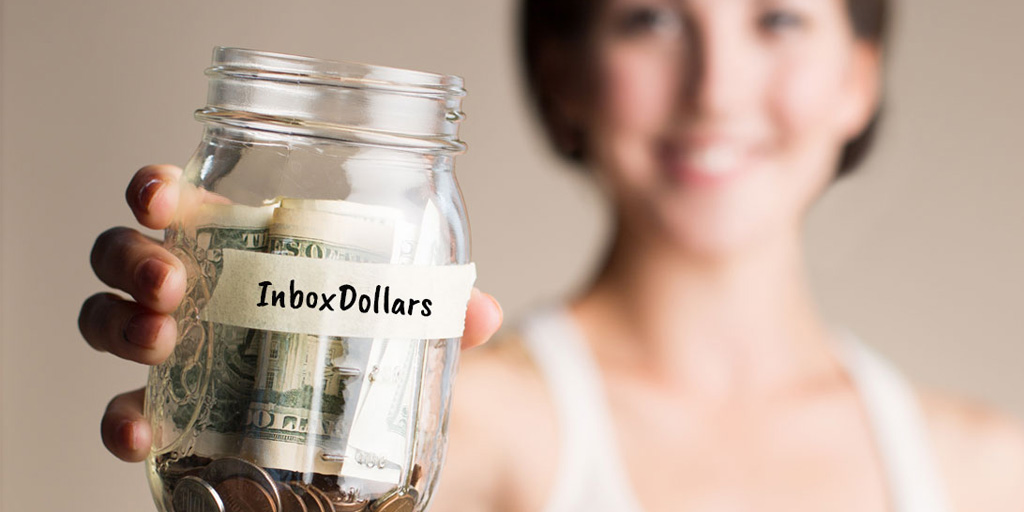 How to Earn Your First $30 with InboxDollars
Check out these easy step-by-step tips on how to bank $30 on InboxDollars.
Last updated January 17, 2023 
Whether you're a new member trying to cash out your first payment or a site veteran, you'll want to check out these insider step-by-step tips on how to earn your first $30+ with InboxDollars. (If you're not currently a member, you can sign up in 30 seconds for InboxDollars for free here. And we'll pay you a $5 cash bonus for registering.)
And guess what?  You can get to $30+ without spending a dime or having to qualify for any surveys.  Keep in mind some offers are mobile only.
I myself have completed all of these activities and earned the cash-back incentives.  Let's take a peek.
1.) Activate your account.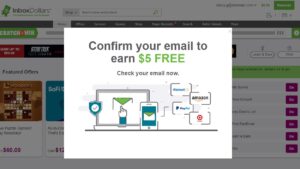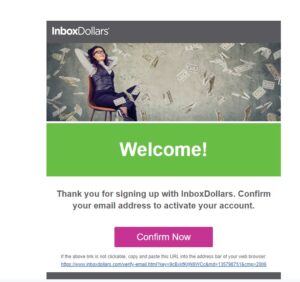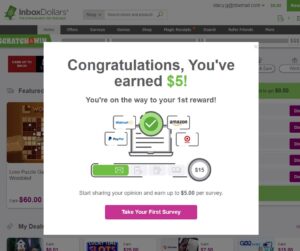 We'll pay you $5 for activating your account.  To do this, after signing up you'll need to look for your first PaidEmail in your email inbox and confirm receiving it.  Tip: it may take a couple of minutes or more for it to show up. And if you don't see it in your primary inbox, check your promo, social, spam, or other filtered folders. You can read more about activating your account by confirming your first PaidEmail.
Total Earnings: $5.00
2.) Complete the profile survey.
Completing this survey will help us match you with surveys that could be a good match for your profile.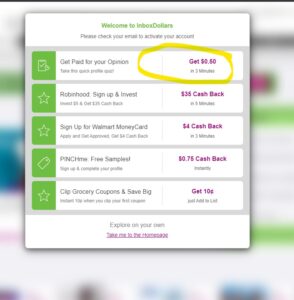 Everyone qualifies for this survey! It takes a few minutes to complete, and you'll earn $0.50 for filling out the initial profile survey, and then be eligible to take other paid surveys here.
Total Earnings: $ 5.50
3.) Clip your first coupon.
InboxDollars offers loads of digital coupons. Members can add featured supermarket offers, scan the receipt, and get cash back. Clip your first digital coupon, and get 10 cents free. To clip a coupon, you just need to tap or click on the deal. 
Total Earnings: $5.60
4.) Complete all the to-do list activities.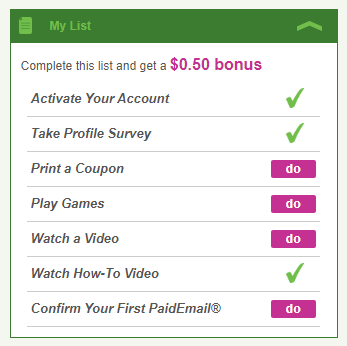 There's a short list of to-do activities to complete when you join InboxDollars. The activities provide a basic overview of different ways to earn.  You get paid for completing each individual item in the to-do list, but as an added bonus, after completing all of the items (takes a few minutes), you'll earn an additional $0.50.
Total Earnings: $6.10
5.) Complete your first paid survey on our surveys page.
The very first paid survey you complete on the Surveys page pays out $0.25 or more.
Total Earnings: $6.35
6.) Complete the InboxDollars Household Survey.
This survey will tell us a little bit more about your household (i.e. how many children living there, rural or urban area) and help us better match you with surveys.
Everyone qualifies for this short InboxDollars household survey, and you'll earn $0.10 for completing it!
Total Earnings: $6.45
7.) Complete the InboxDollars Interest Survey.
Similar to the Household Survey, the Interest Survey helps us better understand your interests so we can match you with surveys or earning opportunities that could be a good fit.
Again, like the household survey, the interest survey is an InboxDollars survey that everyone qualifies for and you'll get paid $0.10 for completing it.
Total Earnings: $6.55
8.) Sign up for PinchME Free Samples. 
Answer a short survey about consumer goods, and get free samples from PinchME. Get free samples and get a free $0.75 bonus. 
Total Earnings: $7.30
9.) Discover Insurance Benefits You Already Have 
Sign up for Marble for free. It's the first rewards app for insurance benefits. You can earn cash back for policies you already have. Create your free, all-in-one account today to start earning cash back. Get $7.50 free when you link your first policy.
Total Earnings: $14.80
10.) Install the Free Opera Browser 
Download the Opera GX browser on your desktop or laptop. Open it to earn $1.50 free. Get Opera now.
Total Earnings: $16.30
11.) Get Your Free Credit Score from SoFi
Sign up to get your free credit score from SoFi, and get $5 free. 
Total Earnings: $21.30
12.) Sign up for Free eNewsletters and eGuides.
Earn up to $2.35 when you sign up for free healthy living guides and newsletters. Get tips delivered to your inbox or free downloadable guides. 
Total Earnings: $23.65 
13.) Sign up for the free AARP loyalty program.
Anyone can sign up for the free AARAP loyalty program. You don't have to be a certain age or retired. And when you sign up for their free program and newsletter, you can get a free $3 bonus. 
Total Earnings: $26.65
14.) Sign up for a Free Daily Goodie Box. 
Sign up for the Free Daily Goodie Box. Get $0.40 free.
Total Earnings: $27.05
15.) Get a Free Guide on Credit Rewards. 
Sign up for the free guide on credit card rewards and get $0.25 free. 
Total Earnings: $27.30
16.) Redeem 3 Grocery Deals.
InboxDollars offers Magic Receipts. Earn cash, magically, for purchasing select featured goods and then scanning your receipt. Get paid for purchasing specific featured deals, or for purchasing select any-category items. Earn $3 when you redeem your first 3 any-category items.  
Technically, yes. You do have to buy the items. But since odds are 100% that you're going to spend money on food again anyway, it's free cash for something you're already doing.
Total Earnings: $30.30
Final Thoughts
Boom, there you have it.  An easy-to-follow list of great tips to hit your first $30 in earnings.
Keep in mind, some of the offers may take 7-30 days to credit. Some partners credit the offers quickly, others take a while. As soon as a partner lets us know that you've completed the offer, we will immediately show you the payout in your earnings dashboard.
Additionally, available offers and payout amounts are always changing.  An offer paying $1.25 today may pay $1.75 tomorrow, or the amount may go down. It literally pays to check the Offers page frequently! Top earners know to check it daily.
And even though you've banked your first $30, don't stop there! Cash back Groupon, cash back shopping, web search, and Paid Surveys are also fantastic ways to keep earning more.
While at first, Paid Surveys may be a bit difficult to qualify for - some brands are looking for a specific audience segment, or only have room for a limited number of participants - available Paid Surveys are always changing. Sooner or later, we promise you'll find one for you. Plus, the more surveys you are able to complete the more you bolster your profile for better alignment and better qualification with other surveys.  Many gold members make $30+ a month completing just 1-3 surveys per day.
If you're looking for more inspiration though, check out these great, easy-to-follow tips on how to earn your next $30 with InboxDollars.
Most offer earnings will be credited to the member's InboxDollars® account within a few business days of offer completion. Some offers may credit immediately, while others may take up to 30 days to credit. Members should read and comply with all requirements of an offer to ensure timely credit.
InboxDollars® credits members for completing offers based on information we receive from our Advertisers. Thusly, the Advertiser has the final say in whether or not a member is credited for completing an offer. For more information, please read full terms of CASH OFFER CREDITING.