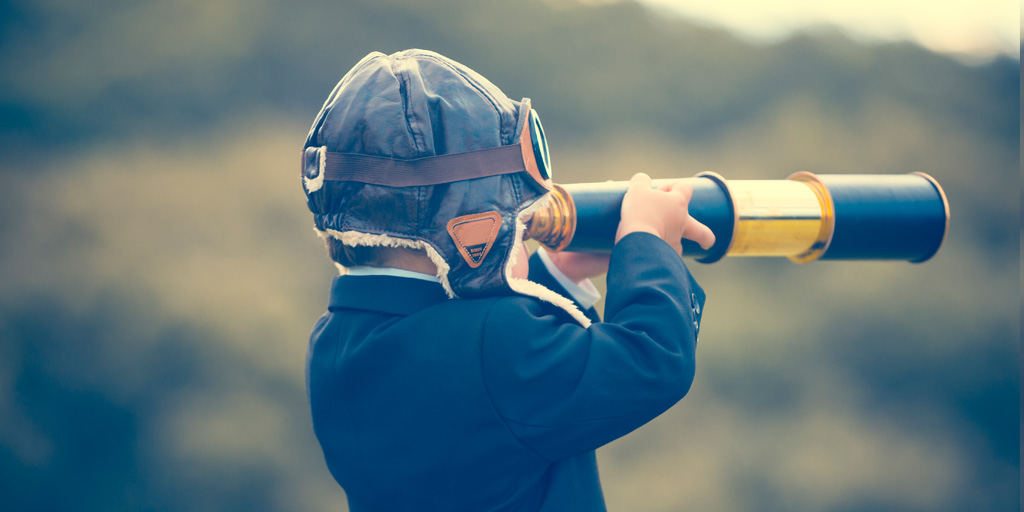 How to Earn Your Next $30 with InboxDollars
If you've already cashed out your first payment, congrats. You're a gold member! There were lots of fun and free offers and surveys to help you get there. And in fact, I wrote about many of those activities in an earlier post about how to bank your first $30.
With the rush of snagging your first payment settling in, you're probably looking for your next $30.  You may be thinking, oh boy... Now how do I get to faurbnb$30 again?
As a long-time site member who's cashed out many times, I can promise you that it's possible. It's painless. And it's actually pretty fun.
Here are the best "insider" tips that I've discovered for banking $30 or more in thirty days.
1.) Complete the Latest Top Offers
InboxDollars' offers are ALWAYS changing. Some offers may be there for months, others may be there for less than a week.  To make sure you're maximizing your earnings, you'll want to check the offers page several times a week. Also, make sure to check InboxDollars.com from your phone too.  Many offers are mobile-only.
The current top, free offers are:
Green Dot:  Sign up with Green Dot and earn up to 3% cash back on online purchases like Amazon, Uber, Walmart.com, and more. With Green Dot, there are never overdraft fees! Plus, you can get paid up to 2 days earlier. Sign up through InboxDollars by completing your application and earn a $2.00 reward. 
Dominos Pizza: Sign up with your email and never miss special discount codes and coupons on your nearest Dominos Pizza. Sign up through InboxDollars and earn $0.10 in addition to a 20% off your next online order.
Winning Surveys: Complete a short survey for a chance to win a $1,000 H&M gift card and you'll earn $5.00 from InboxDollars.
LifePoints: Have your voice heard and join a community of survey takers. \ Earn $2.00 from InboxDollars when you confirm your registration and take your first initial survey. 
Mint Mobile: Your phone bill could be as low as $10 a month. With Mint Mobile, services start as little as $10 a month. Mint Mobile allows you to buy in bulk for big savings that include unlimited talk, text, and data.
The more you pay upfront, the cheaper your monthly service becomes.  You'll earn $10.00 when you sign up through InboxDollars and you stay a customer for at least 30 days.
In a typical month, I'll earn at least $5.00 by paying attention to the latest offers and completing the ones that I qualify for and am interested in.
Total InboxDollars Earnings: $5.00
2.) Use the Coupons Page
I love the InboxDollars Coupons page.  I love the thrill of a good deal. With 150-300+ coupons available at any given time, I can always find deals for items on my shopping list.
It's the same coupons there you'll find in the Sunday paper, but print them off from InboxDollars and you'll earn $0.01 for each coupon you print, up to 25 coupons per day. That's a maximum of $0.25 cents a day.  In addition, you'll earn $0.10 cents for each coupon you redeem in store.  
I print off the deals that are relevant to me, which generally translates into 3-8 coupons per week.
The key to saving (and earning) money with coupons is this: only use coupons on items that you were already going to buy, and only if the coupon offers real savings. If other similar products are cheaper, even without a coupon, then go with the better deal!
In a given month, I'll print and redeem about 15 coupons and bank $1.65 from InboxDollars.
Total InboxDollars Earnings: $6.65
3.) Scan Popular Items From Your Phone While You Shop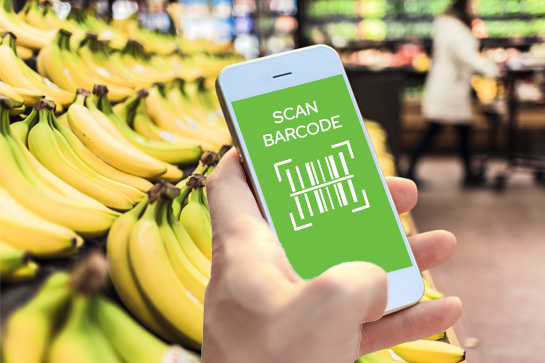 ScanSense from InboxDollars allows you to scan popular items from your phone as you shop! For every successful scan, you'll earn $0.05 cents. Stores and locations vary. Sometimes, I'll have over 10 items to scan at my nearby grocery store and sometimes I'll get 5 items at another. I've noticed that you have to check every day because inventory is different for every location. I mean, you're already in the store, might as well take advantage of it and earn more cash for yourself, right? 
If you're not always on your phone (like I am),  remember to take advantage of the Coupons page like I mentioned above. 
I've done this many times and I promise you, they work. Crediting takes a while sometimes because the vendor needs to approve everything on their backend, but your credit will always come through.
With ScanSense, I can usually make up to $3 a day or more. 
Total InboxDollars Earnings: $9.65
4.) Refer Your Friends
When you refer your friends to InboxDollars, you'll earn $1 for each friend who signs up (up to 5 friends total) and you'll earn 30% of their earnings.
After I first joined the site, I invited all of my friends and social contacts and zero people signed up.
However, I was persistent. I posted a check showing my first payment and included my referral link. (Your referral link is the link you give friends to sign up for InboxDollars - it is specially coded so that you get the credit for their sign-ups.)  And that prompted a few people to sign up. And now every time I cash out, I share a photo of the payment. Each time I do so, another couple of people will join.
Invite all your friends, family, and social contacts to start earning, and if at least 3 of them sign up and become active members, that's $3.00 off the bat.  And when you get 30% of their earnings, that's easily another couple bucks.
Total InboxDollars Earnings: $12.65
5.) Start a Side Gig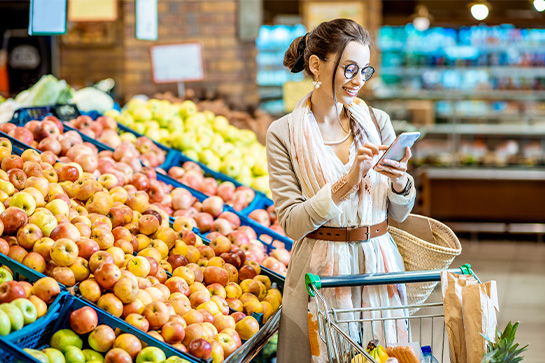 There are days where I wish I had some extra cash in my pocket and didn't have to wait until payday. If you have extra time on your hands, I highly recommend looking into a side gig for yourself. InboxDollars offers a variety of different ones to choose from and the payout bonuses are also a nice touch. Side gigs are great  because they're your business, which means you get to choose when you want to work. 
With DoorDash Driver, you get to choose when and where you want to deliver people's food. This is what's so great about delivery services because you get to work on your own schedule. If you decide that this is the right option for you, sign up through InboxDollars for even more extra cash. Once you've signed up, activated and made your first delivery, you'll earn $30.00. 
Personally, I love shopping more than driving. After poking around, I found Shipt on the InboxDollars offers page.
Unlike DoorDash, Shipt allows you to grocery shop for others.  I get to discover new items (I love cooking and new ingredients are always interesting to me), and get my own personal shopping done at the same time; it's a win-win! Right now, if you sign up through InboxDollars, you'll earn $2.00 after you make your first delivery.
Total InboxDollars Earnings: $34.65
6.) Surveys Are Your Friend! Complete Just One Survey a Day
When I initially started doing surveys on InboxDollars.com, I did not have a set plan. Some days, I would take three or more. Other days, I would not qualify for the first handful of surveys I tried and would get discouraged.
But about a year ago, I adopted a more dogged approach. Every day my goal is to qualify for and complete at least one survey. That's all. One survey on any topic and of any length and of any payout.
For newer members, getting started might be frustrating. Some brands may only have room for a set number of participants so you may not get in. And there are pre-qualifying questions because some surveys may be looking for a very specific audience segment.
But here's the thing: the more surveys you are able to qualify for and complete, the more you'll bolster your profile, and the more you'll get matched up with surveys that are a fit.
Different surveys need all kinds of members from all backgrounds and ages - there isn't one audience group that's better than others.  And InboxDollars wants you to be able to qualify for and complete as many surveys as possible; InboxDollars only gets paid when you do.  When you get disqualified from a survey, InboxDollars does too.
So it can take a little patience starting out, but it is well worth it. Many members do only surveys and cash out every couple of weeks!
Again, my goal is to complete just one survey a day.  Because surveys are always changing, some days it takes me only a couple of survey attempts to reach this goal (and I then go on to complete a couple more surveys.) Other days, it may take five or six tries or even more to qualify and once I have completed one survey I am done with surveys for the day.
Because of this approach, I end up completing about 45 surveys a month. Earnings vary – and it is easier to qualify for less audience-specific surveys with lower payouts. But typically, I can make $27 a month with surveys.
Total InboxDollars Earnings:  $61.65
There you have it.  Here are my favorite tips on how to boost your earnings and earn your next gift card or check payout more quickly. Whether completing more surveys,  or checking out offers that are the right fit for you, or just remembering to read your PaidEmails and use InboxDollars Search, all of these activities add up.
The key is having a consistent, persistent approach. Before you know it, you'll be cashing out more easily and more often.
And while you're in the groove, check out more ways you can earn cash through InboxDollars' shopping rebates.
Most offer earnings will be credited to the member's InboxDollars® account within a few business days of offer completion. Some offers may credit immediately, while others may take up to 30 days to credit. Members should read and comply with all requirements of an offer to ensure timely credit.
InboxDollars® credits members for completing offers based on information we receive from our Advertisers. Thusly, the Advertiser has the final say in whether or not a member is credited for completing an offer. For more information, please read full terms of CASH OFFER CREDITING.