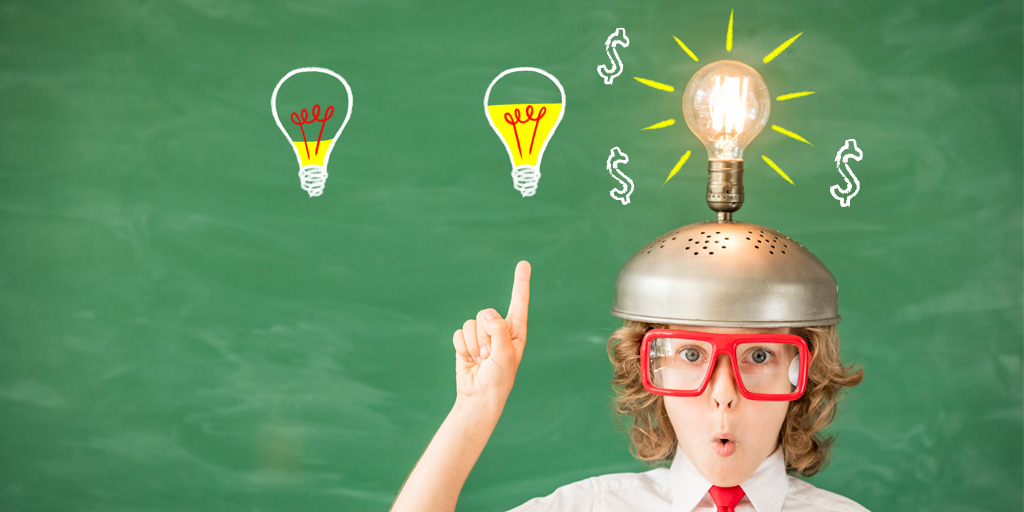 Part-Time Jobs Near Me:17 Legit Side Gigs for Hustling Money
Make Money Now: Find the Best Part-Time Jobs Online or Near You
There are plenty of part-time jobs you can do to make some extra money. While flipping burgers may be a reliable, easy job, there are lots of fun gigs and side jobs you can do instead. If you're wondering how to make money from home or how to make money online, check out this list of the 17 best part-time jobs for you to make money now. Many of these side gigs are quite lucrative, and they all offer a great way for you to realistically make money now. 
Lucrative Part-Time Jobs
Part-time jobs don't mean low-paying jobs. The best part-time jobs are far from it. You can realistically find some very lucrative gigs. You may have an idea of side jobs you're interested in (and gigs you want to run away from), but here are some ideas you might have missed. 
1. Bartender Side Jobs
The requirements vary by state, but generally this lucrative gig requires no special certification or training. If you know how to mix drinks and you're a friendly person, bartending could be a fun and easy part-time job. The average bartender salary or base wage ranges from $9-$12 an hour. But you can expect to walk with $100-$200 or more in cash tips at the end of every shift, making this a lucrative side job.
2. Banquet Server Gigs Near Me
According to Simply Hired, part-time banquet servers can earn up to $25.00 per hour. Some banquet gigs will pay per event, up to $100 or more. And there are plenty of catering leftovers to take home, making it one of the best part-time jobs for hustling in extra cash and food.  
3. Personal Shopper Gigs Near Me
Working for outlets like Shipt Shopper mean you'll get connected with customers and have a steady stream of work.  But you can check with local department stores for part-time job openings or offer your services on Craig's List or TaskRabbit. If you love shopping, this is one of the best side jobs you'll find. 
4. Part-Time Jobs Near Me in Landscaping
People hate snow removal and yard work. Professional landscaping companies are always hiring people, especially in the warmer weather months. Landscaping jobs can pay $15-$25 an hour or more. You'll find plenty of gigs near you, both full-time and part-time jobs. 
5. Fitness Instructor Side Jobs
According to careertrend.com, a group fitness instructor can earn $20-$30 per hour. Different gyms have different certification requirements. Talk to gyms in your area. You can pursue certification through The  American Council on Exercise (ACE), Athletics and Fitness Association of America (AFAA), or National Exercise Trainers Association (NETA).  Gyms are always posting part-time jobs for fitness instructors. Hustling in money for working out is a fun and healthy side job.  
How to Make Money Online for Beginners with Easy Side Gigs
You don't have to change out of your pajamas to make money. There are plenty of online part-time jobs you can do to make free Internet money. While these gigs may not be as lucrative as other side jobs, you can realistically make free money online. Here are some of the best things to do online to make money online absolutely free. 
6. Take Paid Online Surveys for Money
There are a number of different online surveys and rewards sites where you get paid cash for surveys. Surveys generally pay $0.50 to $5.00, and you'll be paid in dollars, points, or other currency that you can redeem for cash and gift cards. Legit survey sites are always free. You should never have to pay money to join. It should always be free to earn Internet money. 
InboxDollars pays members cash for taking surveys. There is a $5 cash bonus to get started with InboxDollars. Redeem your earnings with a gift card, check, or PayPal cash.
All kinds of participants are needed, not just FT workers or high-income households (although we have surveys for them too). InboxDollars offers surveys targeting moms, online surveys for seniors, and student survey jobs too.
LifePoints pays members in points for taking surveys. Redeem points for gift cards. Get 10 LifePoints free to get started. InboxDollars members earn a $2.00 bonus for signing up with InboxDollars link. 
MobileXpression  rewards you with prizes when you share your mobile Internet activity. MobileXpression is dedicated to help improve the mobile Internet experience. Earn $2.00 when you sign up through InboxDollars and a $5 Amazon gift card when you stay active for 7 days. 
Swagbucks pays members SB that they can redeem for gift cards and PayPal. With this side gig, there are other things to do online to make money now. Trivia, coupons, receipt redemptions, and cash back shopping are a few of the other ways you can make money online with Swagbucks. 
7. Scan Receipts to Make Free Money Online
You can get paid just to scan receipts. This is a simple, easy job you can try today and make money now. Brands want to know where people are buying their products and for how much. They partner with receipt apps to pay you for scanning your receipts. You can make free money online and earn rewards for scanning your receipt or for buying specific items. Some legit apps to make money now scanning receipts are MyPoints, Fetch Rewards, Ibotta, SavingStar, and Checkout 51. 
8. Make Money Online with Poshmark & Mercari
Make money online for selling gently used apparel, shoes, and fashion accessories on Poshmark & Mercari. It's free and easy to sign up and create your profile, then take pictures of items you want to sell and add a description. These sites will take a cut of your earnings. Many sellers list their unused items and also buy clothes at thrift stores to flip for a tidy profit. It's not a traditional part-time job, but hustling in cash with Poshmark or Mercari is a fun, legit, and lucrative side gig. 
9. Earn Up to $60 per Test with UserTesting
UserTesting is a site that pays you up to $60 per test for testing different websites and apps. This helps the websites and app developers know if everything is working correctly. Record your thoughts out loud, and get paid. Most of the test gigs will pay $10 each. While it's not a conventional part-time job, users report earning $300-$500 a month or more. These lucrative earnings make UserTesting one of the best part-time jobs to make money online.  
10. Clean Up Fake News As a Search Engine Evaluator
A search engine evaluator looks at the results that show up on in search for sites like Google, Bing, and Yahoo. You'll rate the results that show up when you search for certain terms. You may also evaluate paid ads as well. This is a great part-time job for working at home. Job openings are always changing. If you're interested in being a search engine evaluator, check for openings on Lionbridge or Aspen Butler Hill.  It's a fun, online part-time job that literally pays you for searching the Internet. 
Housesitter.com and Other Unique Side Jobs
11. House-sitting Gigs
Legit house-sitter jobs do exist. Sometimes it means staying in someone's home for an extended period of time. Other gigs may be shorter and only involve stopping by the home periodically. While most house-sitting gigs are unpaid (because you get free lodging and other perks), some do pay. Typical pay rates for these jobs are $25-$45/day. Without experience, house-sitting gigs can be hard to find. A good way to build experience is to house-sit for free for friends and family and ask them to leave you glowing reviews on Housesitter.com or other similar sites. 
12. Pet Sitter Side Gigs
Experienced pet sitters can make up to $1,500 a month. For some pet sitter jobs, you're just boarding a pet in your home while the owner's away. You may be able to go to work and go about your routine as usual while getting paid. For other pet sitter jobs, the work may include walking dogs, checking on dogs at home while their owners are out of town, or administering meds. If you're interested in finding a part-time job as a pet sitter, check out  care.com, Rover, or Wag Walking. You'll find tons of weekend jobs near you.   
These pet-sitter side hustles are frequently listed on the InboxDollars offers page, meaning you can earn extra cash (a bonus) from InboxDollars when you sign up with one of their links!
13. Paid Focus Groups Craigslist
Participate in paid focus groups in your area. Find paid opportunities listed on Craig's List, Find Focus Groups, and FocusGroup.com. Typically, larger cities and suburban areas will have more available studies. But there are focus group opportunities available nationwide. You can find focus groups for seniors, kids, parents, or any age or gender. Focus group topics can include snack foods, medical conditions, or local issues. It's usually a fun easy job. Participants often get a meal or snacks, coupons, and other perks.
14. Weekend Receptionist/Scheduler Jobs
Businesses that are closed on weekends and evenings, especially medical offices, 
dentists, and law firms, still need help in their off-hours. They need someone to answer the phone, take messages, and schedule appointments. Weekend and evening receptionist jobs can pay up to $9-$20 an hour. Salary will vary based on your location, hours, and whether or not you work remotely or on-site. A recent search on a national job board showed over 163,000 job openings for weekend receptionists. 
15. Parking Valet Jobs
According to salary.com, parking valet attendants can make $7-$13 an hour. On top of your base wage, you can earn tips. Tips usually range from $2-$5 per vehicle. So if you park 15 cars during your shift, you can expect to earn $30 - $75 in tips. Lucrative tips and the fun of driving high-end sports cars make this one of the best side jobs for car lovers.
16. Part-Time Jobs: Medical Studies and Clinical Trials
Each year, thousands of participants participate in medical research and clinical trials. There are plenty of opportunities to participate on weekends and evenings. You can usually make anywhere from $50 to $500 per day or per visit. For longer or more involved studies, participants can earn several thousand dollars.  While the work can vary (it may not always be a steady part-time job stream), many participants make $300 or more every month by participating. To find legit clinical trials and medical research studies, visit ClinicalTrials.gov. You can also check out CenterWatch.com, CISCRP.org, or your local hospitals and universities.
17. Part-Time Job as Weekend Security Guard
Plenty of businesses and special events need weekend and evening security coverage. These part-time security jobs can pay anywhere from $9 to $17 an hour. Evening or overnight shifts often pay more. For some security gigs, the work consists of staffing the security or front desk and watching surveillance footage. For other gigs, you may need to occasionally make building rounds, maintain order among customers, patients, or crowds, or direct traffic away from off-limit areas.
These are the 17 best part-time jobs to try out and make money now. From easy jobs to make money online fast to more involved side gigs, there are lots of great ways to earn extra cash. 
If you're looking for more ways to earn, you can get paid for play cash paid games, watch videos for money,  or get free cash rebates when you earn money shopping online.
And if you have any friends or family looking for an easy side job, be sure to share this InboxDollars post! 
Most offer earnings will be credited to the member's InboxDollars® account within a few business days of offer completion. Some offers may credit immediately, while others may take up to 30 days to credit. Members should read and comply with all requirements of an offer to ensure timely credit.
InboxDollars® credits members for completing offers based on information we receive from our Advertisers. Thusly, the Advertiser has the final say in whether or not a member is credited for completing an offer. For more information, please read full terms of CASH OFFER CREDITING.