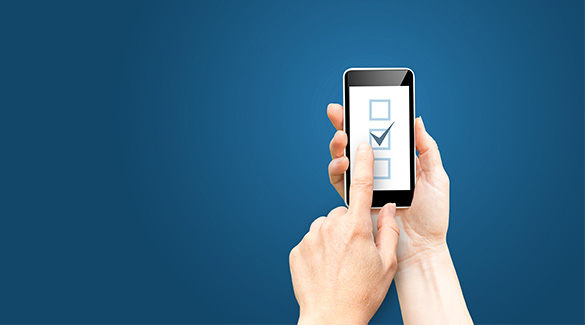 Tips on Taking Paid Surveys Part 2
We understand that it can get frustrating when you don't qualify for surveys. Try some of these tips today to increase your chances and start earning again.
1. Check Back Daily and Check Your Email
Remember to log in and check back daily. It's easy to forget when you are not constantly reminded about a new survey. You could be missing out on a survey meant for you! You can also find PaidEmails in your inbox where you can earn rewards and prize wheel spins just for reading the content - click here to get started.
2. Click on the "Best Survey"

When you are looking for a survey, it is best to take the very first survey at the top of the page. This is the survey you will most likely qualify for. It is not guaranteed that you will always qualify for this survey but chances are this survey is the most relevant for you.
3. Download the InboxDollars App and Earn on the Go

When you download the app, you are able to take surveys on the go, anywhere at anytime. Simply turn on your push notifications for InboxDollars and get notified when a new survey is available for you to take.
4. The More Surveys You Take, The More You'll Qualify
It gets frustrating when you don't seem to be qualifying for any of the surveys you are taking, but it is important to keep going. When you continue to take surveys we get to know more about the surveys you qualify for and this helps us better match you to future surveys. If you don't qualify for a survey, we won't try to match you with a similar survey in the future. If you do qualify, we'll send you more of those!
Want to learn more tips? Read our Tips for Tips for Taking Surveys Part 1.
Most offer earnings will be credited to the member's InboxDollars® account within a few business days of offer completion. Some offers may credit immediately, while others may take up to 30 days to credit. Members should read and comply with all requirements of an offer to ensure timely credit.
InboxDollars® credits members for completing offers based on information we receive from our Advertisers. Thusly, the Advertiser has the final say in whether or not a member is credited for completing an offer. For more information, please read full terms of CASH OFFER CREDITING.