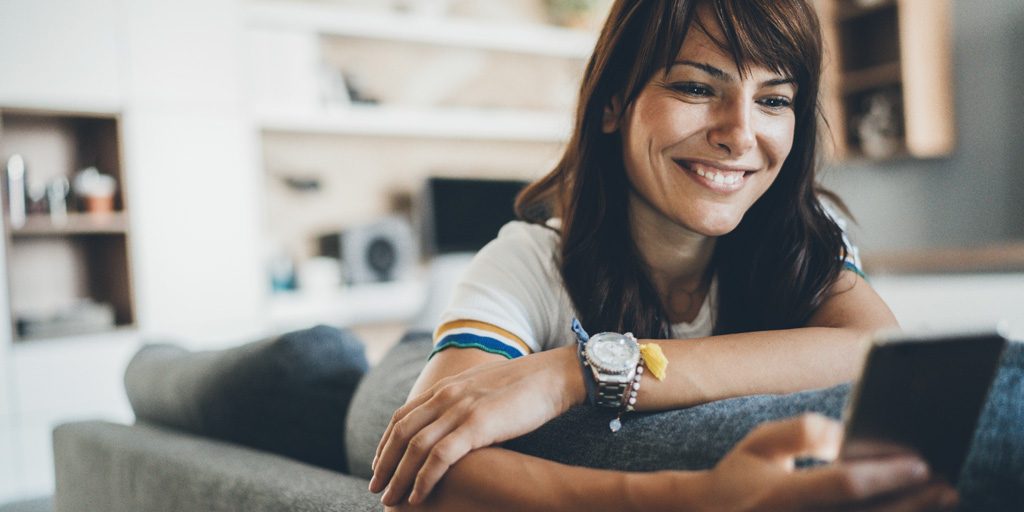 35 Easy Ways to Make Money Working from Home
Last updated March 14, 2021
The internet revolution has made it easy for nearly anyone to earn money at home, no matter what your training or skills are. Some of the options in our list earn more than others, but whatever your background and expertise there is something you can do to make money from home. Check out our list below!
1 Claim cash back when you shop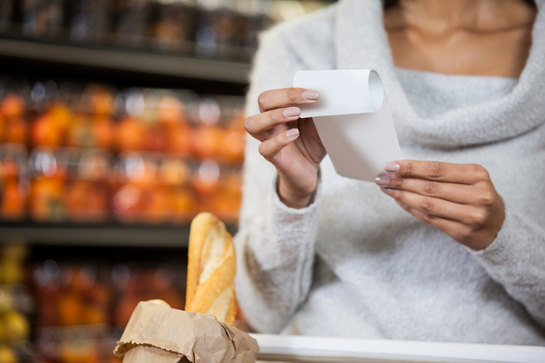 You don't need to do much for this one. We all shop online; earning cash back when you make purchases simply adds one more step in the shopping experience. To start, sign up with one of the better cash back sites.
Look for a site with a wide range of partners, so you don't have to fuss with multiple sites. Next, make sure that you log in to the cashback site before you start shopping, making use of the site's referral link.
In return, you'll get paid a percentage of your shopping cart in cash. Depending on where you shop, the amount of cash back can reach 15% of your total store spend. It adds up.
Also if you're a site member, InboxDollars members can earn cash back for shopping in a variety of ways.
2 Get rid of stuff you don't need
Have you ever shopped on eBay? Well, it's nearly as easy to sell your stuff on the platform. We all have unwanted items cluttering up our house, from unused CDs to clothes that don't fit. These items may hold little value for us, but for other people, they might be worth a few dollars.
That said, sometimes the unused items in our homes, like old mobile phones, can be worth a lot, especially when you add it all up.
Give eBay a go, and clear out your house for a profit. Do so regularly, and you'll build an excellent seller profile, which means you can get top prices for your used items.
3 Try YouTube
Do you have a unique idea that you think can catch on with YouTube audiences? Do you ever wish somebody would upload videos on a specific topic? Well, perhaps you can be that person.
YouTubers make a lot of money via the YouTube Partner Program which hands out a share of the advertising revenue for every 1,000 views of your videos. Who knows, you might be the next YouTube star, earning stacks of dollars thanks to hundreds of thousands of YouTube views.
4 Deliver Groceries with Shipt

Get paid to shop! Shipt is a membership-based grocery marketplace. They offer delivery of fresh foods and household essentials and people like you help them do that! With Shipt, you'll be a part of a meaningful community that connects customers with shoppers. You earn cash for delivering groceries to their door.
Sign up with Shipt through InboxDollars and you'll earn $2.00 when you make your first delivery.
5 Get paid earlier
Running a little bit low on cash before payday? You can get paid up to 2 days earlier with Green Dot, a new kind of bank that works for you.
You can earn up to 5% cash back on purchases (up to $250 annually) and get paid earlier ASAP Direct Deposit™. Sign up with Green Dot through InboxDollars and earn a $50 cash bonus along with an extra $1.00.
6 Do online data entry
Many companies need data that is in a written or printed paper form converted into digital form. You could be adding data to spreadsheets, processing invoices, or combining a range of documents into one document.
It's not difficult work, and there is a lot of it. Data entry professionals can make as much as $2,000 a month, all working remotely.
Inversely, if you need someone to do data entry work for you check out Task Rabbit. When you sign up and book a project with Task Rabbit through InboxDollars, you'll earn $3.00 cash and get fast, trusted help.
While you're checking out Task Rabbit, who knows, you may find some other projects you want to complete yourself!
7 Make your own podcast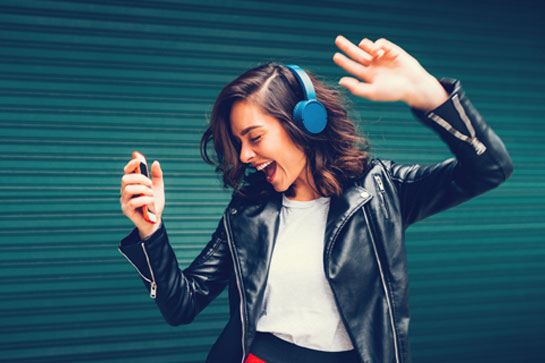 You don't need to go down the YouTube route to make money from original content. Podcasts are increasingly popular, and you can earn cash online to the tune of a couple of thousand dollars a month if you can think of a topic that gets a sizable audience.
People who want content on the go will latch on to anything that is original, and you can easily produce podcasts at home using your existing computer as almost every laptop these days includes a microphone.
8 Act as an online juror
Attorneys like to pre-trial cases online to get insight into how a case will do in a real court. As an online juror, you could get paid up to $5 to $100 for a case.
It's a useful element in a mixed home-based money-making strategy. There are plenty of places to look for gigs as an online juror, and you'll have plenty of fun as well.
9 Sell your photos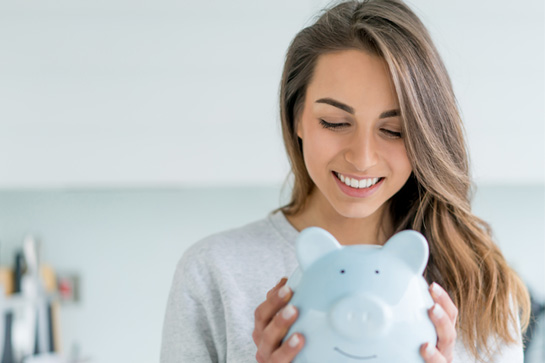 Plenty of websites and apps allow you to upload your travel and amateur photos, and if a company or individual decides to use them, you get paid for your photos.
Uploading your images doesn't take a lot of work, but you will need to spend a little bit of time tagging your photographs so that they pop up on searches. Over time, and with enough good quality photos, you could earn a decent passive side income.
10 Max out credit card offers
If you spend a sizable amount on cards every month and have a good credit rating, consider applying for credit cards with good bonus points or cashback offers. The offers will most likely have spending requirements, but these are usually easy to meet.
Consider cards that offer cash savings upfront.  With theTarget REDCard, you save 5% off your total purchase online or in-store. You're saving the cash right away when you make the purchase, instead of waiting for a quarterly or monthly rebate.  And you even get the 5% savings on brands and electronic items that usually never go on sale.
But for any credit card offer, make sure that you always pay off the full balance at the end of the month. And definitely, don't pay more in card fees than the bonus is worth.
11 Become a DoorDash Driver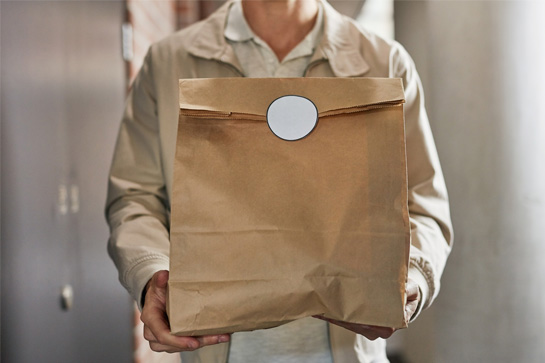 If you have some extra time on your hands and you don't mind delivering food, try DoorDash Driver.  Like any side-gig, you'll be able to work on your schedule. Sign up for DoorDash Driver through InboxDollars and earn $30 after you pass your background check and make your first delivery.  Hey, that's about a tank of gas!
12 Get paid for watching videos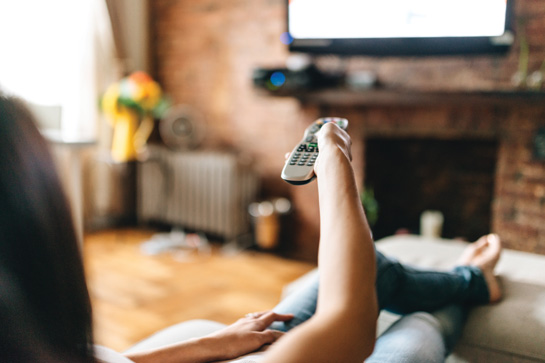 Yes, you can get cash just by sitting back and watching videos. It's easy when you sign up with a website like InboxDollars. You can get up to a couple of hundred dollars a month by watching the latest movie previews, celebrity news, and more.
You might need to set aside a bit of time, however, as earning cash online by watching videos does require you to watch entire playlists full of videos, but it's certainly a relaxing way to top up your income.
13 Try freelance writing
Companies need writing done at different skill levels, and there's plenty of work as long as you're fluent with the English language. Rates can start anywhere from $5 an hour and up. Good writers can earn up to ten times that amount without ever leaving their homes.
Try freelance writing websites for projects or sign up with one of the broader freelance sites such as Upwork. Keep writing to build your skills; eventually, you'll be able to attract top writing clients.
You can even just write. Write about topics you have expertise in, or a passion for. Tony Herman, for example, is passionate about skiing and helping skiers and ski instructors. He writes about niche topics, like the PSIA Level 2 Study Guide and how he passed it when 5 of 7 other people in his test group failed. This is a very specific topic for a very specific audience, but goes in-depth and is especially helpful to his readers.
14 Rent out your car
Do you need your car around the clock, every day? Probably not. You can rent out your car and earn cash online using an app such as Getaround.
The app insures your car for trips and also includes roadside assistance to make sure people who rent your car are never stranded. Are you worried whether you'll get your car back in one piece? The app screens drivers to ensure that they have a safe driving record.
15 Get money for trying out new apps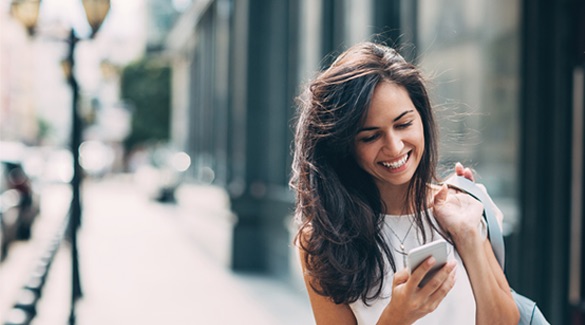 Do you love your phone and using the newest apps? Trying new apps on your phone can become a paid gig via AppKarma which offers rewards through gift cards and cash just for trying new gaming apps.
Every app you try earns you points with AppKarma which you can then cash out as free Amazon.com or free Starbucks gift cards.
16 Clean up the web and get paid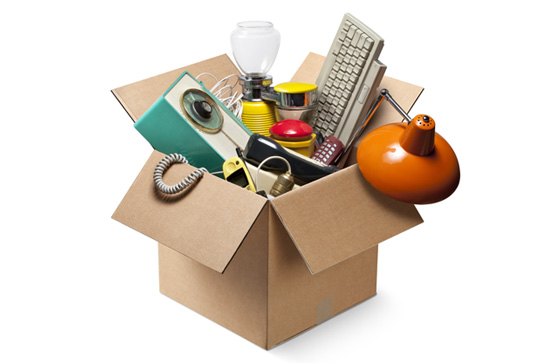 Search engines do a good job of showing us what we want from our search terms, but Google and the like still need help from humans to refine results.
You could be the person that trains search engine to deliver better results by refining results so that search engines do a better job of answering questions.
Look for jobs from companies such as Lionbridge who can pay up to $12 an hour for people who sift through search results, helping search engines get better.
17 Write your own blog
Yes, people increasingly like consuming audio and video content, but the written word is still powerful.
Start a blog and write about what you love, and you could make a lot of money via advertisers and affiliate links. Whether its lifestyle, travel, cars, home improvement or family life that you write about, if you've got something unique to say you stand a good chance of getting an audience and a lot of cash.
18 Translate for cash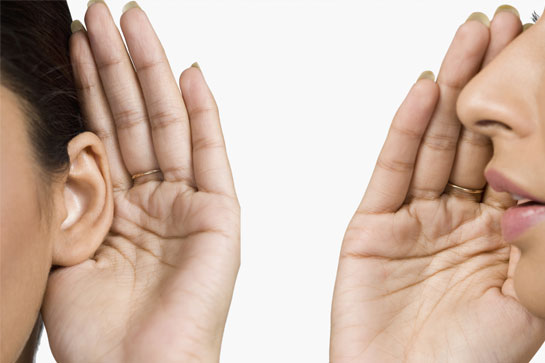 Do you speak two languages fluently? Translating is a big industry; consider working from home as a translator.
Depending on the difficulty of the text you are translating, you can earn very high hourly rates, with academic and technical translators doing particularly well. Freelancer sites such as Fiverr and PeoplePerHour are good spots to look for translation work.
19 Complete opinion surveys for money
Marketers are always eager to know what people think of their products, but most people won't spend ten or fifteen minutes filling out a lengthy survey without compensation, which is why filling out surveys can be such a cool way to get cash.
Share your opinion, and in return, you'll get cash or points that you can redeem for vouchers. Paid surveys won't make you wealthy, but you could make $100 to $200 a month easily. Sign up to take surveys with InboxDollars and get a $5 bonus!
20 Get a real home-based job
We've mentioned lots of ways you can make some spare cash at home. But did you know you can also enjoy full-time employment while working from home? The internet economy is making more and more use of remote workers.
Join the remote worker army and become one of the millions of professionals who work from home. You can expect to earn much the same salary with work from home jobs as someone who is office-based.
21 Transcriptionist for hire
Transcribing the spoken word is an essential process in lots of areas, including legal proceedings and panel sessions. You don't need much training to be a transcriptionist, just a keen ear and a good sense for detail.
No need for any special equipment either, just a computer and headphones will do. You might start at sub $10 per hour rates, but as your reputation builds you'll find plenty of clients willing to pay for a reliable, accurate transcriptionist.
22 Graphic designer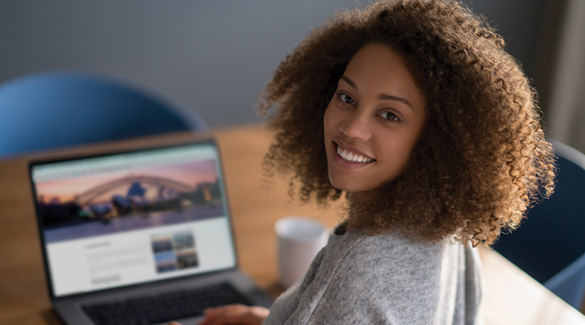 Strictly for people with a few creative skills, freelance graphic design can pay well, and you never need to leave your home to find work and complete even large projects.
Graphic design can include anything from designing logos for companies to illustrating books to desktop publishing, layout, and PowerPoint presentations. If you have a creative sense and good knowledge of a design package, you stand a good chance of finding well-paid projects.
23 Website tester
Websites are glitchy, we all know that. The best sites are those that have undergone substantial testing. Who does the testing? You can.
The point to website testing is to find problems and errors which the developers didn't see themselves. It can take testing by hundreds of people to unearth small glitches that could later affect thousands. Testing companies can pay by the hour, or in return for each error that you find.
24 Work for Amazon – from home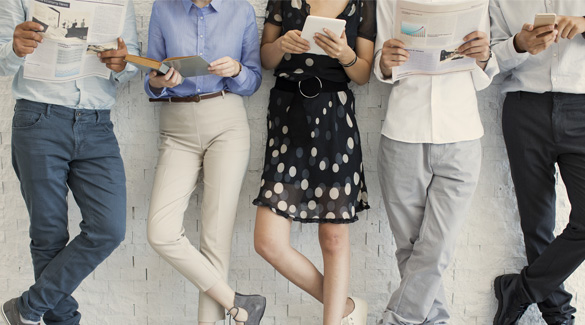 Don't want to get stuck in a warehouse? Neither do we. You can work for Amazon from the comfort of your own home. All you need is a computer: you don't need any specific training, education, or skills. How do you do this? It's called Amazon Mechanical Turk.
Mechanical Turk lets you complete basic tasks like describing images, writing a summary for search engine results or completing short transcriptions. Each quick task, called a HIT, can pay around $0.05 to $0.15. Do enough small tasks, and you could earn up to $8/hour. It's not going to make you rich, but it is something worth doing when you have some spare time.
25 Try trading the markets
Do you have a bit of spare cash that you can afford to lose? Many top successful traders started just by trying their luck in online markets. Trading is easier and more affordable than it has ever been.
Look for a stockbroker that offers solid training, especially if you're a beginner. You might want to start out trading with a fake portfolio, for example, to see how the market works and to judge whether you can make money. However, trading is high-risk so don't put your life savings into it.
26 Publish on Amazon
Yes, you can publish on Amazon, and it's easy. The trick is to do it via Amazon Kindle, Amazon's e-reader platform. Absolutely anyone can publish on Amazon, and you can publish on any topic under the sun.
Non-fiction writers, in particular, do well on Amazon. As long as you set a starting price that is low and includes a well-designed cover, you should see your writing getting snapped up. Once your e-book becomes popular, you can raise your starting price. Popular books can be big earners.
Here's an easy Kindle template you can use to get started.
27 Sell your student notes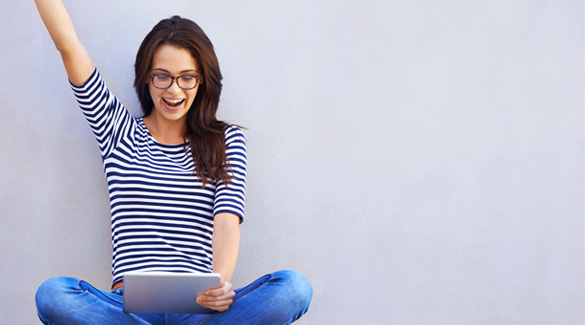 You spent countless hours taking notes in college classes. Did you know that you can get money for your course notes? Sites including Stuvia and Nexus Notes offer you the chance to list your notes for free.
The price is set by you, whenever another student buys your notes you get paid while the site hosting your course notes takes a cut. You can get away with notes that are handwritten, but typed notes will stand a better chance of making good money.
28 Trade internet domain names
New domains can be registered for as little as $0.99. However, registered domains can sell for huge amounts. The trick is to be clever about which domains you register.
Do you think there's a new technology trend that is going to catch on? Are there domain names available with commercial value? Registering these domains long before everyone else can mean that you get cheap domains that could sell for four, five or even six figures. Put your thinking cap on!
29 Put your parking space on the internet
It's not just bedrooms that make good candidates for a rental; your car parking space can be in demand too. If you're close to a commercial area or public transit, you could be in luck and find that your parking spot brings in top dollar.
List your space with one of the popular parking rental sites, include clear pictures, and give a description explaining important aspects such as security. Sites usually automatically collect the money, so all you need to do is sit back and watch your rental payments come in–though you will pay a small share to the parking rental site.
30 Lower your power bill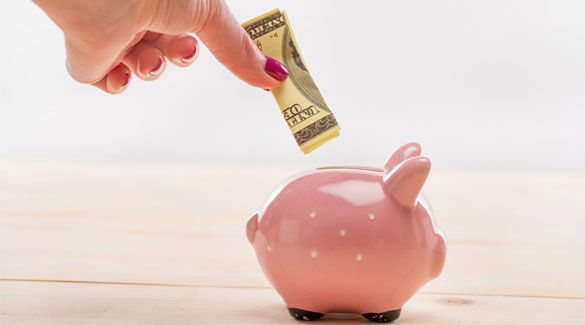 Do you ever wish that your  power bill was lowered? Worry no more. With sites like ArcadiaPower, they will help you spend less on your power bill.  They match you with clean energy all while monitoring the market to secure you with lower rates.
31 Build websites for companies
With sites like Squarespace and WIX offering super easy to use website building tools, anyone with a creative edge can step into website design. You don't need to know anything about HTML, CSS, or any of the other technical stuff.
Instead, play around with some free website building tools and teach yourself how to construct sites from scratch. Next, peddle your skills on a freelance platform and watch the money roll in.
32 Get gift cards just for signing up
Plenty of sites will give you gift cards for free, all you need to do is go to the trouble of signing up. For example, Rakuten  (formerly known as Ebates) will give you $10 when you sign up with them. The site is free to use, and it's great for online shopping.
Like cashback sites, Rakuten will track your shopping actives and share any profits it makes with you. Either way, the $10 bonus gift card for signing up with Rakuten is just one example of how you can get decent bits of cash for free just by signing up to websites.
On other reward sites and cash apps, you can even earn free Target gift cards, free Home Depot gift cards, free Sephora cards, and other retailers for completing random tasks like scanning product barcodes and answering surveys.
33 Work as a virtual assistant
Busy people need help to get through daily life, and many companies need assistance with daily office tasks. Much of this can now be done remotely, so you can work as a virtual assistant without ever leaving your home.
Virtual assistants who are very good can earn up to $50 to $100 an hour, though you should accept a bit less when you start. Sites like flexjobs are the best places to look for virtual assistant jobs.
34 Swap your search engine
When you use the InboxDollars search engine, you get the same or similar results you would get on a Google or Bing BUT you're also earning cash. As you make searches, you win progress towards prizes (virtual scratch-off cards).
The prize amounts vary, but can range from $2 to $8 a month, or more, just for searching the web. In other words, use InboxDollars Search for your daily searches, and you can earn a small but not insignificant amount every month. You're already online searching the web anyway, why not earn an extra $24-$96 a year while you're at it?
Note that you must stay signed into InboxDollars when you search, and you should try to search exclusively via the InboxDollars search engine whenever you are looking for anything on the web.
35 Try a rebate app
We'll finish with another way to earn money without doing much at all. Apps like SavingStar can offer you cashback on spending you've already done at grocery stores.
All you need to do is to scan receipts of your retail shopping using the SavingStar app. In turn, the app will generate a rebate on your everyday shopping. Simple!
From cryptocurrency to online micro tasks to savings apps and rebates, there are plenty of ways to make extra money on the web. Choose an option you're familiar with and start making extra cash form home today.
Most offer earnings will be credited to the member's InboxDollars® account within a few business days of offer completion. Some offers may credit immediately, while others may take up to 30 days to credit. Members should read and comply with all requirements of an offer to ensure timely credit.
InboxDollars® credits members for completing offers based on information we receive from our Advertisers. Thusly, the Advertiser has the final say in whether or not a member is credited for completing an offer. For more information, please read full terms of CASH OFFER CREDITING.